Entertainment mobile applications are one of the finest innovations in this hi-tech and modern world, having the potential to grab millions of users' attention. As per Statista, total revenue in the entertainment industry is projected to reach $31.51 billion by the end of 2022. From the users' perspective, the number of downloads in the entertainment sector will reach 12,208.7 million this year.
With a wide range of applications available in the market, not all are successful. The lack of app maintenance services for entertainment industry is one of its major reasons. Businesses often think their job is done after entertainment app development and neglect its post-app maintenance and support. As a result, the app fails to run in the long term. To avoid this, businesses must focus on entertainment app maintenance.
This blog also focuses on everything about app maintenance services for the entertainment industry. So, let's get started.
An Insight Into Entertainment App Maintenance!
Entertainment app maintenance services focus on improving the existing features and functionalities while removing bugs to make the entertainment app 100% error-free. Mobile app maintenance is crucial whether you develop a music video streaming app or an app like Spotify.
Availing app maintenance services for the entertainment industry is essential to ensure the application's smooth performance, longevity, and growth. Different business applications require different types of maintenance services, as discussed below.
Different Types of App Maintenance Services For The Entertainment Industry
Keeping the entertainment app updated and error-free isn't that challenging if you implement the right maintenance service at the right time. Want to know different types of app maintenance services? Here you go!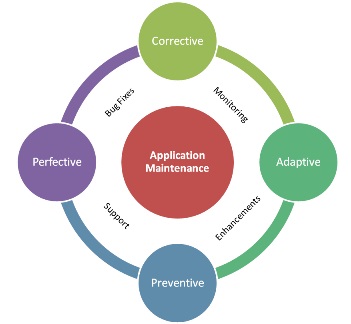 1. Corrective App Maintenance
Corrective app maintenance can be performed throughout the lifecycle of an entertainment app or live streaming app development. This type of maintenance is performed when the product malfunctions and starts affecting the user experience.
The process of corrective app maintenance services includes – 
Analysis of reported anomalies
Problem identification and elimination
App changes to fix the error

2. Adaptive App Maintenance
This type of entertainment app maintenance service is similar to preventive maintenance. However, the only difference is that adaptive maintenance requires system and component modification. Such changes further comply with the major change in the entertainment application or the software.
The process of adaptive app maintenance services includes – 
Software updates adhering to the license limits
Modifications ensure constant compatibility with the latest mobile and web versions.
3. Preventive App Maintenance
Preventive app maintenance aims at reducing or eliminating the error that occurs while reducing the entertainment app's complexity. Additionally, this type of mobile app support & maintenance service is focused on improving the understandability & maintainability factor of entertainment apps like Spotify.
The process of preventive app maintenance services includes –
Continuous system monitoring to ensure better security, stability & user performance
Monitoring of application's infrastructure
Automated testing of your application's regression level
4. Evolutionary App Maintenance
This maintenance is performed to prevent long-term entertainment app problems. Businesses can add advanced modules to make the mobile application unique, agile, and efficient. Evolutionary app maintenance is majorly performed by the project office depending on the entertainment application's scope and complexity. It further reduces the cost of music video streaming apps and other entertainment applications.
The process of evolutionary app maintenance services includes –
Improving existing functions in the entertainment application
Developing features to meet the new expectations of the customers or users.
These four entertainment app maintenance services can help you keep your business app error-free and running smoothly for a lifetime. You can also take assistance from an app or website development firm to take maintenance and support assistance. Proper maintenance holds importance for improved business success and profit.
Importance of App Maintenance Services For Entertainment Industry
Being a business owner of any entertainment sector, you will want your business application to run for long without technical glitches and errors. Right? It is where long-term maintenance holds great importance. It will keep your application running for a long and results in improved business revenue and profit.
1. Delivers Improved User Experience
There is no secret to the application's growth, and none of the business applications is developed 100% error-free. To ensure user satisfaction and improved application performance, app maintenance is performed along with video-on-demand app development or any entertainment app development. It helps businesses develop long-term relations with the users while helping businesses improve their sales.
2. Reduce Downtimes & Revenue Losses
Downtimes lead to significant business loss, including decreased revenue and profit. Regular entertainment app maintenance services ensure that such downtimes are detected in advance and eliminated before they negatively impact the business application. A well-maintained business application helps find solutions in such situations and enables the entertainment app to act normally.
Taking such action helps to reduce the cost to build a music streaming app or any other entertainment app development.
3. Ensures Application Security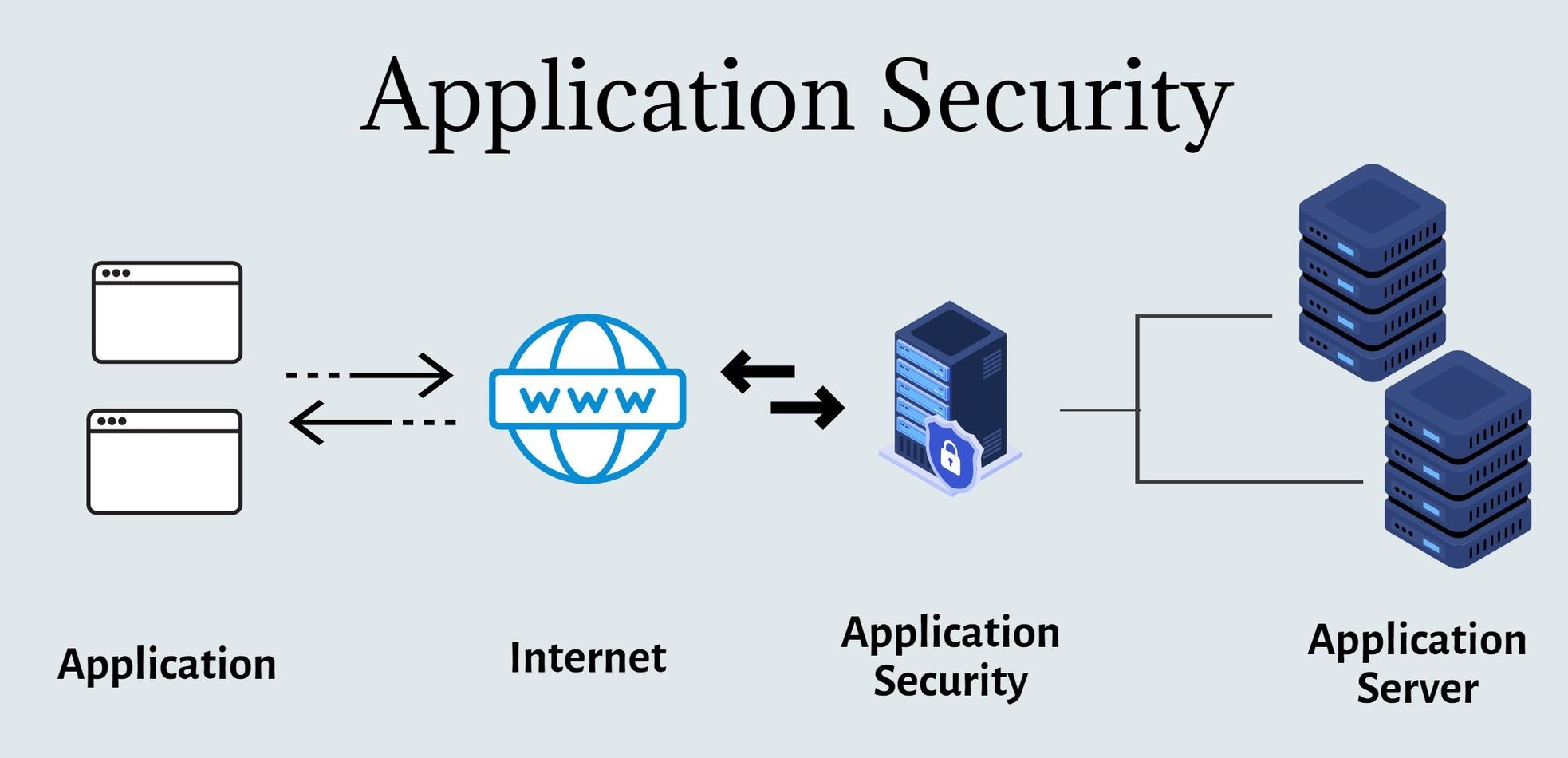 Cybercrimes and other security attacks are increasing every passing day. As a result, it has become imperative for businesses to save their entertainment app from such attacks while ensuring their long-term safety and maintenance. Professional mobile app maintenance services ensure that the application remains protected with a robust security system. The professionals use the latest protocols and the latest security measures to keep the app running at lightning speed.
4. Fix Technical Bugs & Errors
None of the business applications is developed perfectly and error-free. There is no such thing as perfect software. Even after investing millions of dollars, tech giants like Google have experienced data leaks, flaws, and problems. Businesses need to know that regular maintenance and testing are required to keep entertainment apps like Spotify afloat.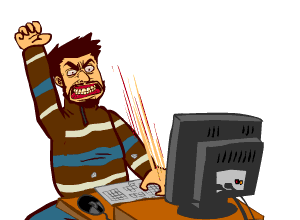 Technical glitches such as incorrect results and software crashing after clicking a button can occur due to so many reasons. Such errors might appear even after the app has been launched. That's why event app development company professionals always suggest verifying the app compatibility across mobile devices regularly to avoid losing potential.
5. Increase Business ROI
Regular mobile app maintenance comes with its own set of perks, and increased business ROI is one of them. It helps entertainment app owners continually look for different ways to decrease the entertainment mobile app maintenance cost while acquiring the attention of new app users.
This, in turn, increases business profit and ROI in no time. Also, it will save the application from any major error or bug that might ruin the performance of an entertainment application.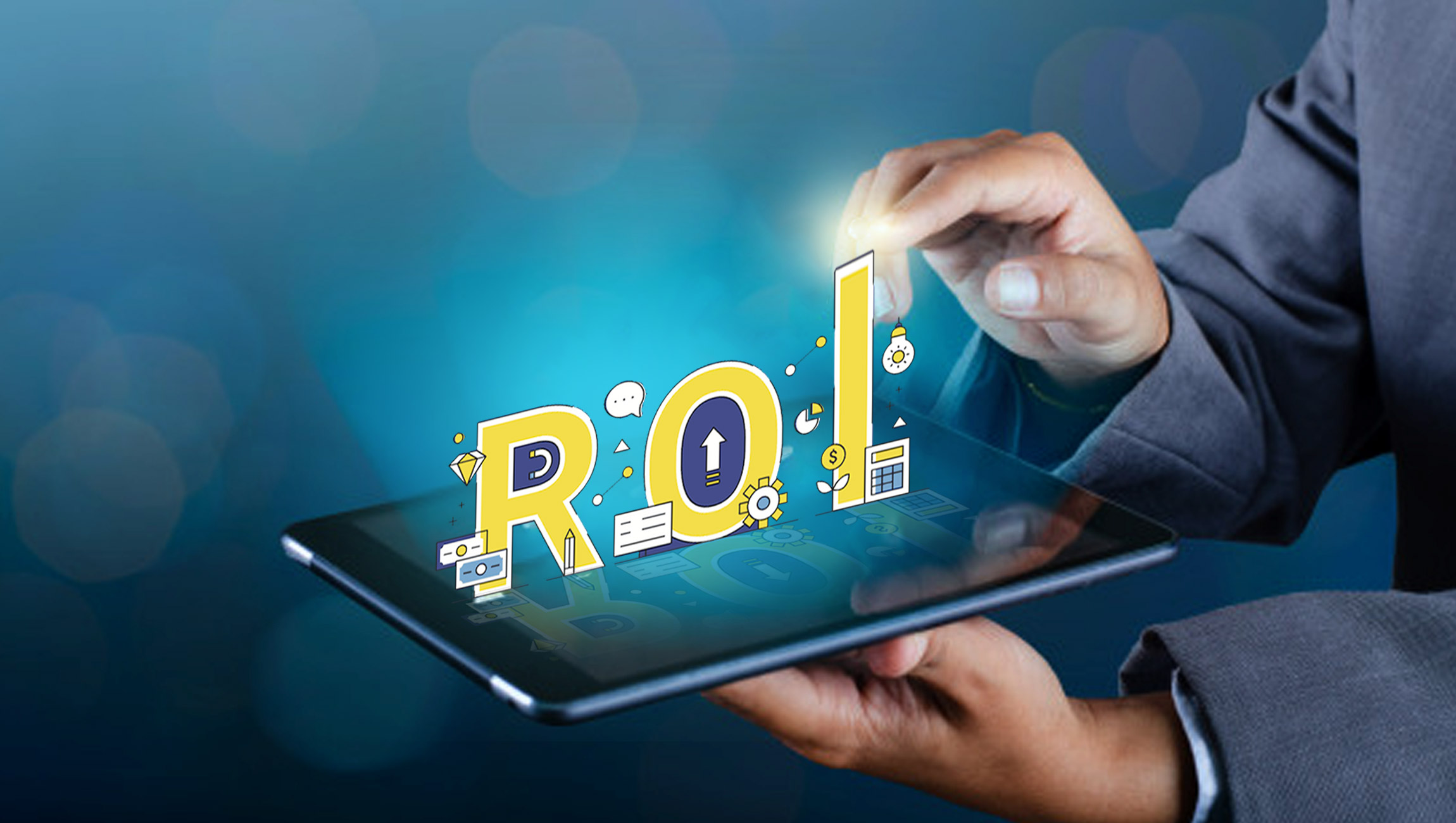 Maintaining and updating the business application regularly offers incredible business perks and provides enough room for businesses to maximize business ROI in the long run. When businesses implement new ways to update and maintain the app, it automatically decreases the cost of acquiring new users and retain in no time.
Now that you know the importance of app maintenance, without delaying further, go for app maintenance services for entertainment industry and eliminate all the errors in just a snap of fingers.

5 Best Practices For Entertainment App Maintenance
Since app maintenance services ensure that the users get a seamless app experience, considering these five practices keeps the mobile app efficient. Let's discover the practices mentioned by the music streaming app development professionals.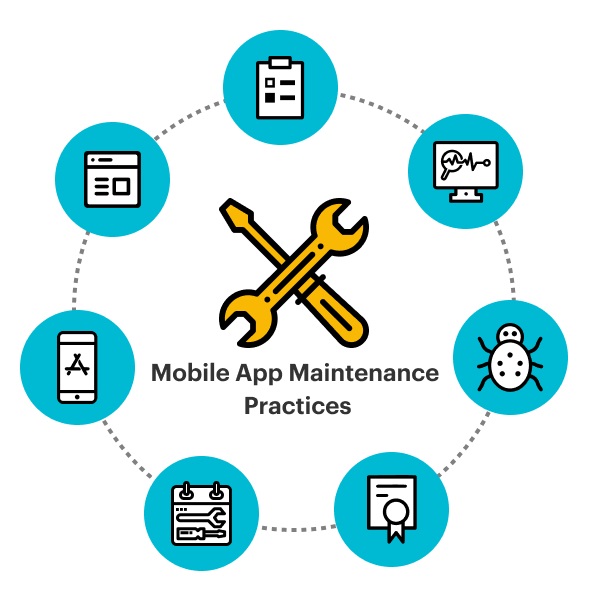 1. Add New Features 
Monitoring entertainment app in the long-term is good to ensure their success and productivity. It will help you get an insight into the latest features that could add more worth to your business application. So, update your entertainment app with advanced features to keep the users engaged with the application while increasing worth and profit.
Another major thing that entertainment app development owners should check is the app reviews. Some users leave useful suggestions for new improvements or features that could help businesses know the users' interests and make amendments accordingly.
2. Provide Regular App Support
Technology is constantly changing with the evolution of the entertainment industry. Every year, new Android and iOS versions are released. When it comes to hardware, many gadgets with enhanced specifications are released throughout time.
App users will lose interest if businesses do not maintain the app regularly and guarantee that it is compatible with the latest gadgets and OS. Therefore, users may be compelled to switch to more modern technology or uninstall the entertainment app.
It is better to implement entertainment mobile app support and maintenance right after entertainment development to avoid such situations.
3. Monitor App Performance
Monitoring business application performance and taking proper follow-ups are essential for app success. Undoubtedly, the entertainment development team keeps an eye on the lags, loading time, and responsiveness issues, but constantly monitoring improves the app's performance.
It helps businesses analyze the customers' app usage patterns & monitor the metrics to improve the entertainment app. It minimizes the users' loss while keeping the entertainment app in the best condition. If you don't have desired in-house team, it is better to avail app maintenance services for entertainment industry. The professionals will take care of your business app post-maintenance.
4. Fix Bugs Timely
Business owners simply focus on the application development and neglect its maintenance, which leaves small errors and glitches in the application. Due to this, those small errors turn into major bugs that start impacting the application's performance. If the errors aren't resolved on time, it increases the entertainment app maintenance cost. That's why businesses must keep an eye on mobile app maintenance and develop music video streaming apps or any other.
5. Check Licenses Validity
The majority of the business applications are developed using licensed technologies. So, businesses should keep an eye on the application's license expiry or its certification. It can be possible when you research the technology during the entertainment development process. It will help keep the business application's license updated with time while saving your application from expiring.
These are the five best practices that businesses should follow during entertainment app maintenance and, in turn, get an efficient application that runs for a long without affecting any functionality of the system. The type of maintenance you will adopt will affect the cost of entertainment app maintenance.
How Much Does Entertainment App Maintenance Costs?
When calculating the exact cost of entertainment app maintenance, businesses need to consider several factors. On average, the entertainment app maintenance costs around 15-20% of the total entertainment app development cost. For instance, if your application's cost is $60,000, you will have to spend around $12,000 on its maintenance. Other than this, multiple factors decide the cost to maintain an entertainment app, as highlighted below.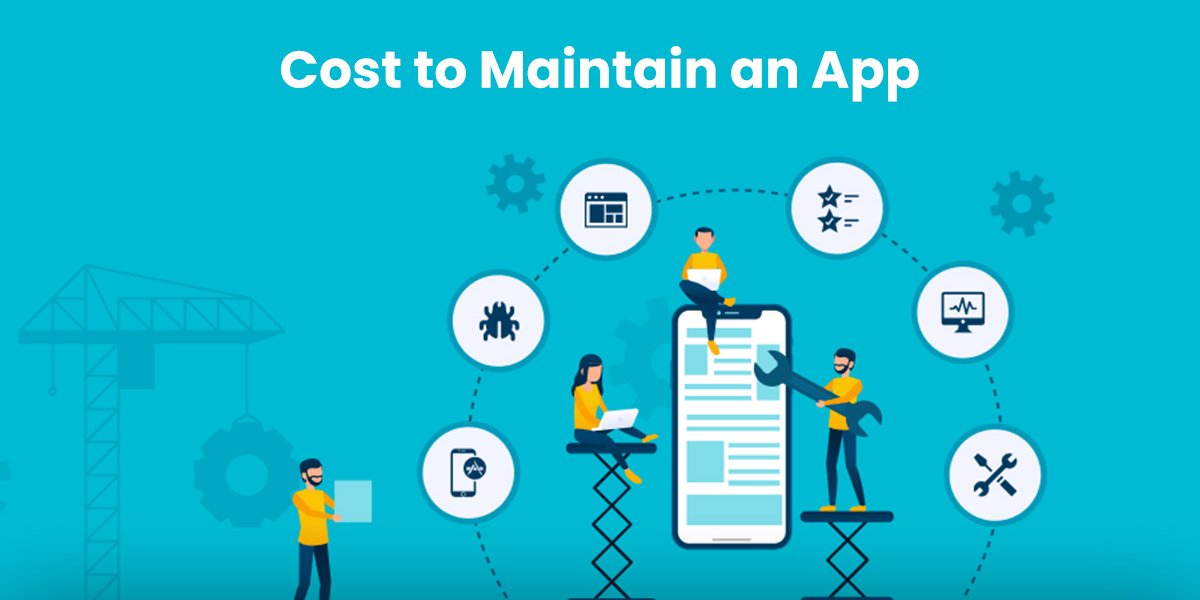 1. App Hosting
Today, different hosting platforms and options are available that businesses can choose for mobile applications. The hosting platform chosen decides the cost of the app development and maintenance. So, if you are running low on maintenance budget, choose services like Amazon web services as they are less expensive than other hosting platforms.
2. Customer Support
An application can never earn success and profit if the customers aren't happy with the services and app. That's why inserting customer support is crucial for every business application. So, this feature also adds little cost to entertainment app maintenance.
3. Third-Party Services
Some business applications can be developed using their services, but some apps require third-party services. So, if you are any third-party plugins during entertainment app development, their maintenance cost will decrease. Rest you can consult the professionals while availing yourself of app maintenance services for the entertainment industry.
These three major factors increase the chances of high maintenance costs if the decision isn't taken the right way.
Summing Up!!!
The entertainment industry is doing well in this modern world, and the innovation of unique entertainment applications is adding more worth to businesses. That's why businesses who own entertainment apps should take care of its timely maintenance and support to keep the app running well. We hope you might have understood the importance of app maintenance services for entertainment industry with this blog.
So, without further delay, focus on your business app maintenance and let it run smoothly for years. Whether you have a live video streaming app, music app, or other entertainment app, its maintenance matters. If you want to maintain your entertainment apps you can hire mobile app developers.