The Smartphone market is one of the USA's biggest, most popular, and most profitable markets. There are 290 million users of smartphones as it changes people's lives to make everything possible and digital. The time has gone when you have to ask for routes wherever you go.
If you are a Smartphone user, you know it is not difficult to reach somewhere without knowing the route for reaching the unknown route. Every individual uses navigation apps. GPS navigation received immense popularity in the last few years due to a hike in smartphone users. Navigation app development not only provides you with a route to reach your designation. It also provides users with a way to read reviews of new places to avoid wasting money and time.
It is essential to know that Waze and google maps are the two most popular navigation applications worldwide. Due to excessive popularity in Mobile app development, many businesses are looking forward to creating a navigation app like Waze as it is the most profitable business in the 21st century. In this blog, we have covered almost everything related to waze as it will help you in the development of apps like Waze.
So if you are considering the development of an app like Waze in that case, you must read this blog carefully.
Let's dive into the blog without further ado!

What Is a Waze Application, And How Does It Work?
Waze is a software application for both android and ios devices. GPS navigation software provides users with information related to traffic conditions. Many people think of Google maps when it comes to navigation applications.
The Waze application was released in 2009. It is a subsidiary satellite navigation software developed by Noam Bardin to help users manage their time while traveling according to traffic conditions. In 2013 google purchased Waze for $1.3 billion. GPS tracking applications will also become part of the most trending mobile app developments.
WAZE helps drivers worldwide better their routes by knowledge systems information about traffic jams and road works. Numerous people worldwide are using the wazeWazelication as it allows users to notify and send alerts to others about accidents, closed paths, police traps, and other hazards. Yes, we indeed provide a route that doesn't include police traps and road jams. The navigation applications also help inside the store by streamlining retail products and helping in enhancing profits.
The Waze program quickly analyzes such information to guarantee that others use the most efficient routes.

How To Develop An App Like Waze?
Do you want to know how to create an app like Waze? In that case, you must read the below section carefully. Below we have mentioned a step-by-step guide for mobile app development.
1.    Conduct A Market Research
Before starting the development or creating an app like Waze, performing a market study or analysis is essential. Market research and competitor analysis will help ensure your project's success by identifying potential risks and weaknesses. It is essential to make a list of every stage, including ensuring the project planning, development, testing, and deployment.
2.    Hire Development Team
The second step in development is to hire the best GPS mobile app development company to create your app. In this step, you should research, evaluate, and select the best company to collaborate with to develop your navigation app. It is critical to know that hiring a development company with expertise and the best skills can offer you success like Waze.
3.    Use Unique Feature
Any navigation development company needs to use unique features to attract the target audience. It is essential to know that users nowadays expect intelligent navigation. Users want the app to inform them of more than simply traffic congestion, such as speed cameras. Modern intelligent apps must also direct users to a parking lot with plenty of spaces near their location and display gas prices.
If you consider the GPS tracking app development, you should include some outstanding features that can provide outstanding service to all users. Users are more likely to return to your app if you use unique features.
4.    Easy Build Of UI/UX
A navigation app development should be easier to understand for every individual. Make sure that your GPS location app development company builds visible and prominent UI/UX for users and drivers, which is quickly accessible. Many companies forget that difficult UI/UX leads to a loss of user engagement. Your app UI/UX should be easy for everyone. Here are also some of the questions for mobile app development to ask business owners if they are looking into app development.
5.    Voice Navigation
Several people are fans of waze due to voice navigation. Many individuals prefer voice directions to make navigation safe. Several people found using a navigation app while driving unsafe. But due to voice navigation, people ensure that the voice directions are played at the appropriate moment. With the help of voice navigation, nobody will get distracted by watching the mobile screen to watch the route.
6.    Add Demonstration Video
Many companies cannot understand the importance of GPS software development demonstration. After developing an app like Waze, don't forget to add a video that demonstrates how your navigation application works. It is essential to know without a demonstration app. The navigation app can be rejected by google and the apple store.

What Are The Essential Features To Include In Apps Like Waze?
It is critical to add effective features to the clone app of Waze. Adding essential features to the navigation app will bring success to your application. The below section has mentioned some essential features of Waze that you must include in the App development process.
1.    User Profiles
A user profile feature will help users contact drives and submit reviews about them. It is critical to have an authorized user profile in a navigation app like Waze as it will provide information related to the driver and place. You don't have to ask anyone about the recommendations. Make sure to add this feature in your navigation app development to build trust in the user.
2.    Push Notifications
Push notifications are text alerts that notify users that the driver is on the way or about road traffic jams. It Is essential to add the feature of push notification in your app to update users timely.
We have mentioned above the code snippet of push notifications, including text, title, image, action, etc.
3.    Social Networks Integration
Waze has a feature of integration with social networks. If you want to build an app like Waze, combining your app with social platforms is critical. Adding this feature will provide your application with the purposes of authentication and social functionality.
It is essential to know that social network integration will enhance the user experience and increase authentication protection. Allowing the users to log in/sign up using their existing accounts will provide them with a good experience while accessing the application. There are top 5 social media applications important for business success.
4.    Real-Time Updates
It is essential to add high-quality images in real-time updates for navigation applications. But it is also important to know that waze is beyond high-quality images.
The real-time update feature in the Waze application involves a very successful user experience as they upload photographs and add notes to provide even more precise information. If you are considering the development of an app like Waze, it is crucial to study this feature and hire the best GPS location app development company.
We have mentioned above the code snippet of real-time updates, including text, title, image, action, etc.
5.    Payment Processing Services
Suppose you wonder why payment processing services or payment integration are required in GPS app development. In that case, you should know that many navigation applications use in-app purchase features for a revenue approach to get collaborated. Payment services will enhance the brand value of the application among drivers and users.
6.    Geolocation & Navigation
For creating an app like Waze, geolocation and navigation are the essences. The map will work as a fundamental root of the navigation app. It uses GPS technology to determine the user's location, locate places, and display the path.
As you know, a sense of navigation app is a geolocation feature, so hire the best mobile app development company to create efficient code that runs this feature effectively.
We have mentioned above the code snippet of GPS tracking, including text, title, image, action, etc.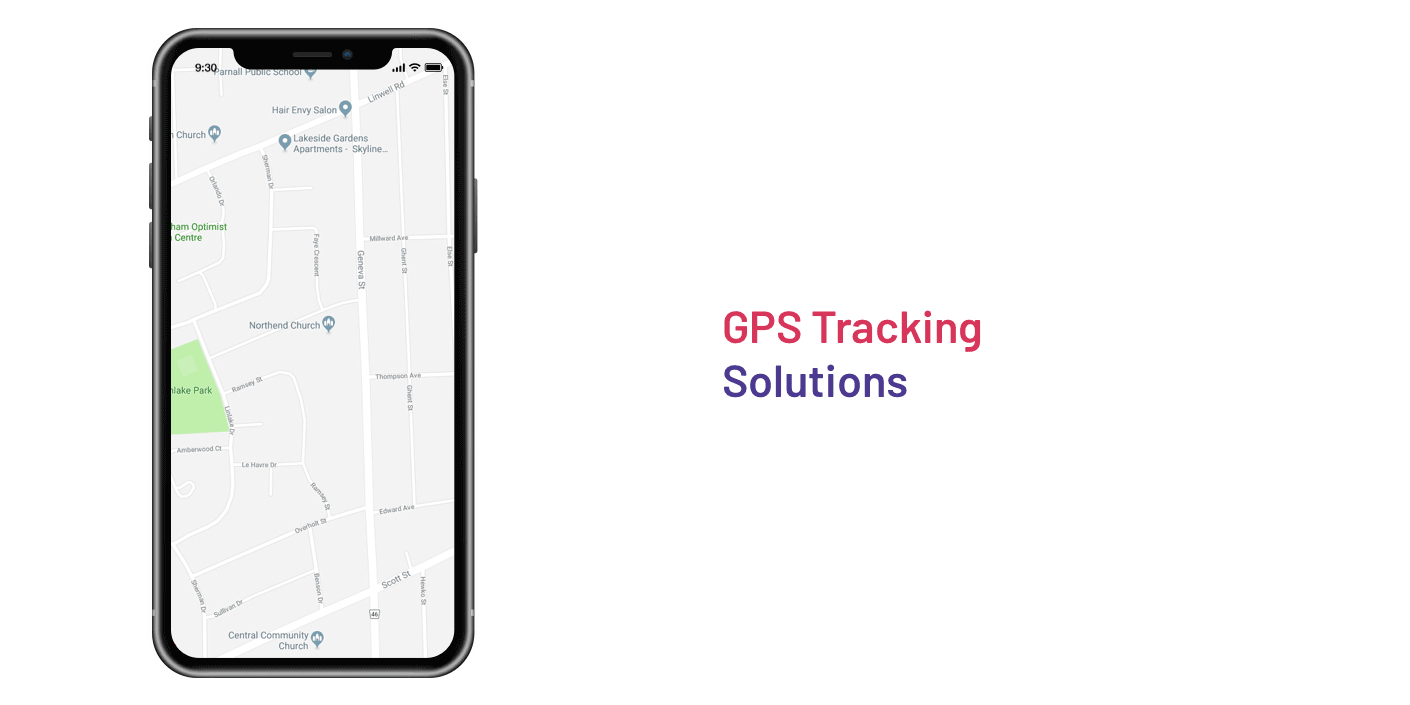 What Are The Unique Features To Add In Apps Like Waze?
The mentioned section involves key features that every navigation app must include in developing similar apps like Waze. Below we'll discuss some unique features that make waze unique. You must read the following features and develop and clone apps for Waze. These features are some of the new trends for geolocation app development for different industries.
1.    Carpool Service
The Waze application has a feature of carpool service, including ride-sharing. It is critical to know that carpool services allow users to gather information on specific users sharing the route and connect users on the same path.
The driver's fee is not that of an experience unlike other applications like uber. But it is essential to know that several people worldwide find this feature helps reduce cost and reduce pollution.
2.    Integrated With Spotify
If you want to develop an app like Waze, you should consider adding features that integrate with Spotify. Many Waze users now listen to music while driving after the collaboration with Spotify. The popularity of Waze arose after the collaboration with Spotify, as users can access this feature after having both applications on their mobile devices.
3.    Voice Directions
As we all know, geolocation is essential in navigation applications. It is essential to know that the Waze app has a unique feature of voice direction that boosts user engagement that leads to brand recognition. Also, Voice search has become popular not only in GPS or navigation but also in apps like Youtube. The Voice direction feature is helpful for drivers as it provides them with voice direction guidance that reduces the chance of getting distracted and getting into an accident.
If you are considering GPS tracking app development, then you must aim for this feature as it is the feature that attracts users and drivers the most. Hire the best development team that has expertise in building its code.
4.    Google Calendar Synchronization
Google calendar synchronization is another clever feature that advises the best time to start a ride on a given route once the user selects the time and date. Many people that work find this feature a lot useful. A Planned journey will appear on the calendar and remind users about it.
It also allows users to add it on social media. Waze creates a list of all upcoming activities because it can interface with Google calendar. Waze will be able to direct users to previously visited sites due to this. The google calendar synchronization helps users plan ahead of time for their rides.
How Is Waze Fighting Competition Especially With Google Maps?
Waze is popular among many youngsters due to its animation feature, but it is also critical to say that Google maps have a large audience. If you are considering the development of an app, knowing how waze fights its competitor (Google Maps) is critical. Google Maps shows google's approach to product development. 
The below-mentioned section has information that shows how Waze is fighting Google maps. Read carefully to know more.
| | |
| --- | --- |
| Waze | Google maps |
| The Waze application merely focuses on real-time updates on traffic, road jams, and navigation as it is a community-based application. | Google maps are one of the most popular navigation apps which is data-based. |
| Waze was launched in 2009 | Google maps were launched in 2005 |
| Waze and uses effective advertising to make it unique from other navigation applications. | Google maps don't have this feature. |
| Waze requires a data connection to access real-time updates about traffic and maps. | Google maps can also be used offline but only after downloading the map. It also does not update about road jams or road blockage. |
| Waze has unique and creative UI/UX to gain more user engagement. | Google maps have a traditional user interface. |
1.    Customization
The Waze application is customized, as it offers a variety of audio apps for listening to podcasts, among other things involving Spotify integration. Many people lean toward waze due to its ongoing animations that let you have fun with navigation by choosing from a variety of fictional and celebrity voice prompts. At the same time, Google Maps provides some basic customization options, such as switching across languages and accents.
2.    Real-Time Traffic
Google Maps and Waze both use FCD, or Floating Car Data, acquired from user and driver devices to provide real-time traffic updates and the best navigational experience. It is essential to know that we can accomplish it even more quickly and productively than Google Maps.

3.    Real-Time Update
It is essential to know that, to actual accuracy, the Google Maps app misses local street closures, automobile accidents, and other events. At the same time, Waze may readily provide information about local street closures, traffic dangers, and automobile accidents.
4.    Navigation
Google Maps provides rational suggested and alternate routes without losing time in route simplicity. It also provides lane guidance, so you don't skip an exit or escape. Whereas we read can be useful in a pinch, its emphasis on speed might make the route more difficult and unpleasant to navigate.
What Are The Tech Stacks Used In Waze Application?
If you are looking for GPS location app development, you must understand that using an accurate proficient technology stack is essential to building an app like Waze. Tech Stack or basically technology used in developing the product is of huge importance. Here's Why it is Important.
Why Tech Stack Is Very Important For Software Product Development?
The below-mentioned section involves tools used in the development of navigation apps like Waze, which can be helpful for you in makingWazenes of Waze.
| | |
| --- | --- |
| Android App Development: | iOS App Development |
| Google Maps API and Map View class | Swift/Objective-C |
| Kotlin/Java | Apple MapKit |
| Google Location Services API | Core Location API |
| Google Maps Directions API | Google Maps SDK |
| Google Distance Matrix API | Google Maps API |
| Android. location package | |
If you want to enhance the application functionality, you must include this advanced tech stack like Facebook Places, Foursquare API, Yelp API, etc. You can use Network security configuration (Android) and App Transport Security (iOS) for security purposes.
SSL certificate is used for data transfer encryption. Auxiliary technologies that help develop navigation applications include W3C Geolocation API, HTML5 Geolocation API, and MapKit JS.
What Is The Reason Behind Its Overnight Success?
Many companies want to build an app like Waze, so knowing a good piece of knowledge about Waze reading why is important. We have gathered data below about waze that you must know.
Waze was launched in 2009 by Israeli trio Ehud Shabtai, Amir Shinar, and URI Levine. As several business minds, these four people came up with building a unique navigation application. Their idea was to build an application that users usually found from another navigation app. Waze is a free navigation app that updates traffic jams, road blockage, and fewer crowd routes with the help of user location.
Waze wasn't that popular in its 3 years of journey, whereas it all started in 2012 when it became popular with 26 million users. It has become a billion-dollar company.
It happened when we launched its newly released version of Apple Maps. Due to the increasing demand, google announced buying Waze it's subsidiary navigation application in 2013 for $1.3 billion. Since then, Waze has become part of Google. But it is essential to know that Waze has its popularity that always ranks higher than google maps in several surveys.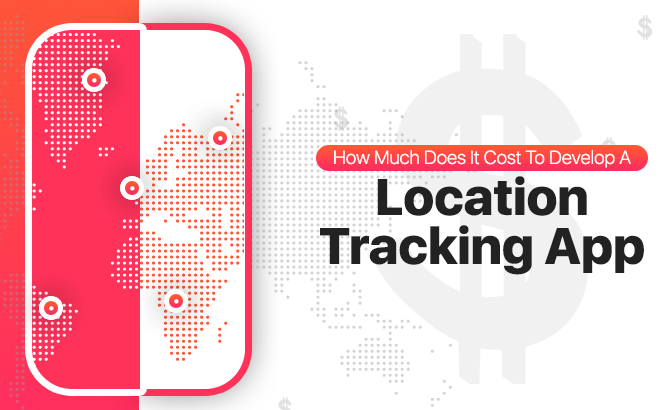 How To Monetize Your GPS Navigation App?
Reading this section is essential for people planning to develop an app like Waze. GPS tracking apps want more than development. As we all know, Waze is getting immense popularity due to its attractive features, but that's not it.
We have mentioned the monetization model of Waze to earn revenue. Many of you must be aware of the best and most effective monetization strategy, advertising. After developing your application, make sure to promote your application by doing local marketing.
The revenue earned from advertising promotion depends on your company's brand value. The higher your company value, the more you'll earn profit. We have mentioned the types of advertising Waze is using to promote the application.
1.    Branded Pins
Ads appear when consumers drive along a specific path in this advertising method. As a result, drivers will witness some advertisements for one or more brands with stores nearby along this route. Many navigation app development companies are using this advertising strategy to raise brand recognition, and users will be better able to recall store locations.
2.    Promotion Search.
The promoted search must be helpful in advertising to increase brand value and increase search prominence. Many people search for a specific service by using a promotion search. The business that paid for sponsored search will appear first.
It is essential to know that you must consider the unique characteristics of your area, to enhance the monetization of your application.
How Much Does The Waze App Cost?
It is essential to understand the progressive web apps cost estimation such as of GPS mobile app development cost of Waze depending on several factors, including the number of features you're adding to your application and the development company you are hiring.
Suppose you want to know the cost estimation. In that case, it is essential to understand the table mentioned below that involves some features that should be included in the waze clone app development. The table will help you reduce the development cost by estimating a rough cost.
| | |
| --- | --- |
| Features | Hours Taken |
| Live directions | 220 |
| Ability to Report about Traffic Issues | 170 |
| Smart Navigation System | 320 |
| Profiles | 65 |
| Custom Design | 160 |
| Authorization | 80 |
| Social Networking Elements | 90 |
| Total hours | 1105 |
It is critical to know that the minimum cost of developing an application like Waze begins from $40000. The price may vary depending on the complexity of your features and the choice of your development company.
Takeaway!
Hopefully, the blog mentioned above was quite a help for you in understanding how to create an app like Waze. From the blog mentioned above, you must have understood the popularity of GPS applications. No doubt why people are running after waze development.
It is critical to know that developing an app like Waze is challenging. Suppose you want to build a travel app development. You must hire the best mobile app development company with quality assurance and expertise in navigation app development.

FAQ
Q1. Which Navigation App Is The Best?
Ans- There are numerous navigation applications across the world. We have mentioned below some of the most popular and successful navigation app development, including:
Google Maps
Waze
Me
In Route Planner
Scout GPS
Q2. Is Waze Better Than Google Maps?
Ans- It is essential to know that google maps are preferred navigation software due to its accuracy and real-time traffic. In comparison, Waze navigation is the most popular application among youngsters due to its prompt voice features. However, it is critical to know that both applications have their USP.
Q3. What Is The Difference Between Native And Cross-Platform Mobile App Development?
Ans- The decision between native and cross-platform development depends on the business requirement. Cross-platform apps offer a poorer user experience, functionality, and security than native Android or iOS apps. It is crucial to understand that software development costs are lower with cross-platform mobile development.