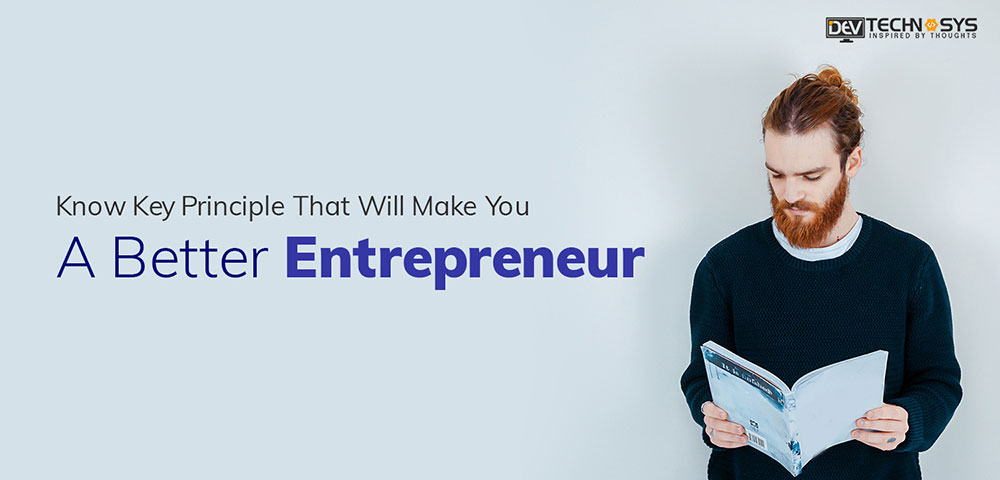 Successful entrepreneurs have many vital traits which are common among them. They are inherently confident as well as optimistic. They are disciplined as well as self-started. They are always open to different new ideas which they encounter every day.
Key Points Which Can be Helpful to Make a Better Entrepreneur For You
Strict Discipline - Successful entrepreneur are focused on doing their work of business and eliminated any type of hindrances as well as distractions to their different goals. They have good strategies as well as outlined tactics to accomplish their goals. They have strict discipline to take right steps every day in order to achieve their objectives. If you are running a web and mobile app development company then you need to stay on the deadlines of the clients.


Installed Confidence - A good entrepreneur does not ask any questions like if he is going to succeed or if he is worth of success. He is quite confident with his knowledge which make him succeed in the business. He exudes confidence in anything he do.


Being Open Minded - Entrepreneurs look at every situation and event as a business opportunity. Different ideas are constantly generated regarding workflows as well as efficiency along with skills of people as well as potential new business. These people have the inherent ability to see at each thing around them and they can focus toward their own goals. As a mobile app development company owner, you need to be ready to accept new ideas to create better mobile app development solutions.


Being Self Starter - Good entrepreneurs have the knowledge of what needs to be done and they need to start it themselves. They always set the parameters as well as make sure that their projects are following the right path. They are quite proactive and don't wait for anybody's permission.


Ahead of the Competition - Most of the successful companies are formed because an entrepreneur knew that he can do his job better than anyone. These entrepreneurs want to win at every sport they play and wish to win at different businesses that they are creating. They highlight the track record of success of their company.


Enhanced Creativity - One of the key part of creativity is being capable to make right connection between different unrelated situations and events. Entrepreneurs come with different solutions which is made up of different ideas and items. They often repurpose the products in order to market them to different new industries.


Solid Determination - A successful entrepreneur isn't afraid of defeats and always learn from it. He looks the defeat as a golden opportunity for success. He is determined to make all the necessary steps to succeed and he keeps trying until he succeed. He doesn't believe that something can't be done.


Strong Communication skills - A good entrepreneur has very strong communication skills in order to sell his products and also motivate his employees. Most of such entrepreneurs exactly know how to motivate all of their employees in order to boost the productivity of them to achieve growth of the business. They are quite good in highlighting all the benefits of different situations and coach the others towards the success.


Strict work ethic - A successful entrepreneur is the first person who will arrive at the office and always leave the office last. They will be never taking any day off in order to meet the outcome of their expectations. They will be always on the work even if they aren't in the workplace.


Be Passionate - Passion remains to be a key trait of any successful entrepreneur. They are quite in love with their work. They are ready to put in more hours to make their business a success as they want to enjoy the joy that their business gives which is way beyond what the money can give. A successful entrepreneur will be reading as well as researching different ways to make his business better.
Conclusion
You need to have a vision of your goals. You need to imagine how it looks from the top of the business. It helps in visualising the goals and outlines the strategy. It can help in the development of characteristics such as being passionate, confident and disciplined. To be a good entrepreneur, you need to have a strict work ethic. You have to be a team leader and always open to new ideas. For instance, if you are running an Android development company, then you need to be aware of the market trends and research about recent technologies introduced in Android. All these traits will help you in becoming a better entrepreneur.