Intermittent Fasting is today's most popular health & fitness trend worldwide. IF (Intermittent Fasting) involves alternate cycles of eating and fasting, which has been proven really fruitful to many.
As today's generation is becoming more health-conscious; therefore, the demand for the best intermittent fasting app is increasing with lightning speed. Many entrepreneurs and existing businesses have already stepped into this fitness industry with the help of a well-developed intermittent fasting app.
If you are also planning to develop the best intermittent fasting app and want to gain huge profits, you must read this piece write-up. It will inform you about the most popular intermittent fasting app, as highlighted by professionals.
What Is Intermittent Fasting?
Intermittent fasting is an eating pattern where people have to switch between fasting and eating simultaneously for a certain period. This weight loss program is focused on 'When You Eat' rather than 'What You Eat.'
The sole purpose of the best intermittent fasting apps is to fast for specific hours and then consume food after that.
It depends on whether people want to fast for 16 hours a day and eat during the remaining 8-hour window. Some individuals also eat one meal a day for 2 days a week. To serve such purposes, intermittent fasting apps came into the picture.
Today, ample free intermittent fasting app is available for different purposes. Let's look at the most popular intermittent fasting application gaining market traction.

Top 5 Intermittent Fasting Methods to Keep Your Diet on Track
Before we discuss the best intermittent fasting apps, let's look at the top 5 fasting methods for a balanced diet plan. Knowing these methods will help you make the right decision during intermittent fasting app development.
Method 1 – 5:2 Diet
This intermittent fasting plan involves a regular eating schedule for 5 days a week and avoiding calorie intake for the remaining 2 days. This method is best-suited for fasting beginners who cannot initially adopt a strict diet schedule.
Method 2 – Warrior Diet
It is one of the most popular intermittent fasting methods. It includes eating small amounts of raw fruits & vegetables during the day and a large meal at night. Both regular fasting users and beginners can adopt this method.
Method 3 – Time-Restricted Eating
While choosing this fasting method, users must fast for 12 hours or more, depending on their capacity, and then eat in the remaining hours. One of the most popular fasting methods is 16/8, i.e., 16 hours fasting and 8 hours eating. To help people with the same, now the best 16/8 intermittent fasting apps are available that keep sending timely reminders.
Method 4 – Eat Stop Eat
It is a very straightforward intermittent fasting method where people have to do a 24-hour fast once or twice weekly. Almost every free intermittent fasting app supports this fasting method. Choosing this method could be a great start for people to begin fasting and eating routines.
Method 5 – Alternate-day fasting
As the name suggests, this is a very simple intermittent fasting method where you have to fast every other day, i.e., alternate days. Users who cannot fast every day can opt for this method.
These are the five popular intermittent fasting methods that you can opt for to ensure a balanced diet and keep your health on track one of the reasons behind the need for Healthcare app development. To help you with the same, the following popular fasting apps will come in handy.
Top 10 Best Intermittent Fasting Apps of 2022
Searching for the best intermittent fasting app? We've got you covered. Here's the list of the 7 best intermittent fasting apps that will rule this year and in the coming time. So, let's get into the details of each app one by one.
1. Zero – Simple Intermittent Fasting App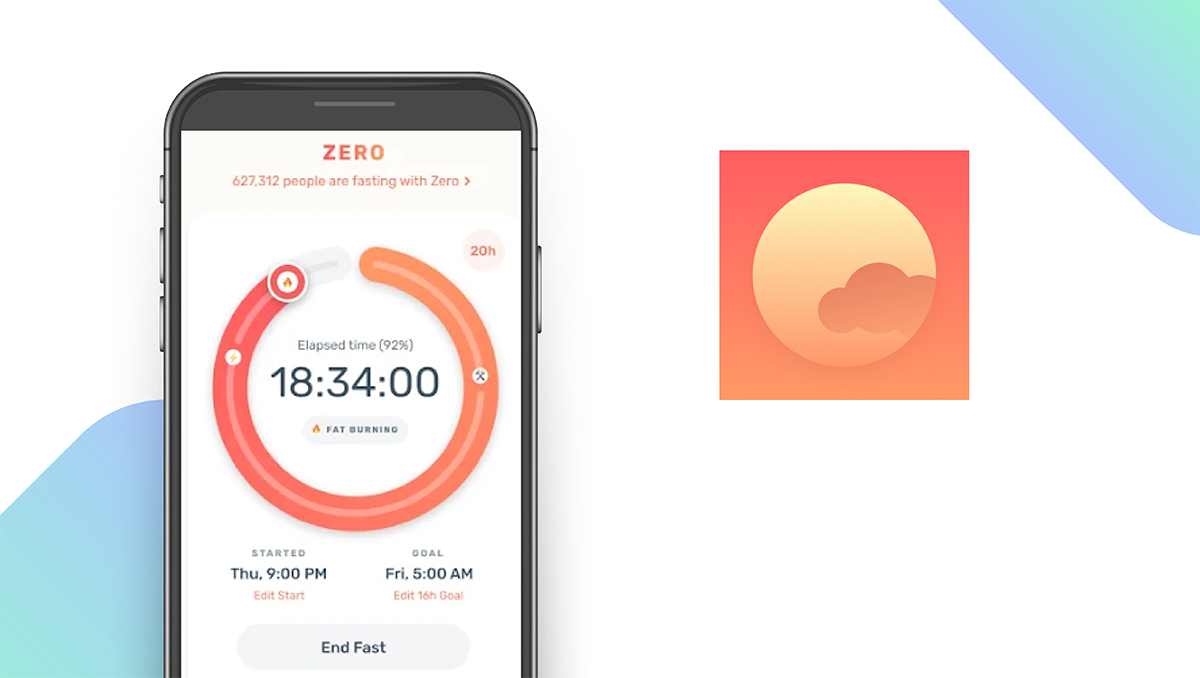 This amazing intermittent fasting app has around 1 million downloads and 10 million completed fasts. This simple fasting tracker helps users sync intermittent fasting with a clock.
The application automatically fetches the users' location & figures out the sunset within that region to set fasting rules accordingly. It is the best free intermittent fasting app for apple & android. The overall fasting data will be stored on your device, and you can export it anytime for analysis.
Features of Zero Intermittent Fasting App
Easy tracking of fasting progress and goals
Journal entry attached with fast completion
Easy-to-customize fasting processes
Integrate with smart wearables to know weight or heart rate
2. BodyFast – Versatile Intermittent Fasting App

It is a Germany-based online intermittent fasting platform with innovative and different fasting plans. BodyFast is counted among the best intermittent fasting applications available.
The software enables users to choose a coach and follow the meal planning suggested by the coach. The users can also take up weekly challenges to stay motivated and competitive. The ones passionate about fitness and have funds can take on the fitness app development to further become market leaders.
Features of BodyFast Intermittent Fasting App
Customized fasting plans
10+ fasting plans available
Fasting timer and notifications
Upgrade to coach anytime
3. Vora – Graph-Based Intermittent Fasting App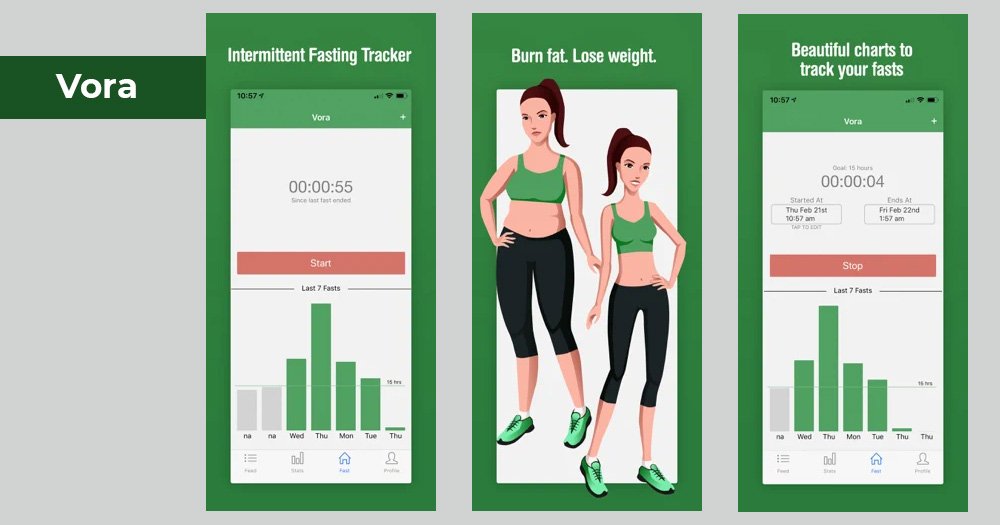 This excellent intermittent fasting app provides daily weight loss goals, work progress, and fasting hours. If you are looking for the best free intermittent fasting app apple, with similar features, there is no better option than Vora. It is a cloud-computing solution that enables users to easily create, edit, or delete fasts as per their preferences and schedules.
| | | | |
| --- | --- | --- | --- |
| App | Rating | Downloads | URL |
| Vora | 4.3 | 10M+ | iOS |
Features of Vora Intermittent Fasting App
View the past 7 fasts in a beautiful chart
Easily edit, create, or delete fasts
Timely fasting notifications
Streamlined tracking of fasts
4. LIFE Fasting Tracker – Best Intermittent Fasting App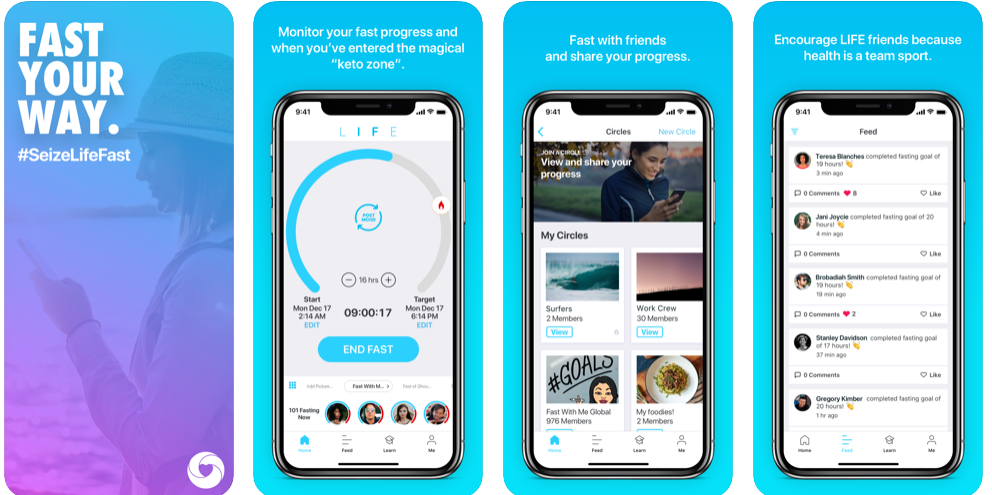 It is a scheduling tracker that allows users to set their own starting and ending times & goals for fasting. One of the best parts about the LIFE fasting tracker app is that it offers in-app libraries and tips for beginners and experienced intermittent fasters.
The application is counted among the best intermittent fasting applications, with a record of 7 million fasts to date. These periodic fasting app reviews are also better than other available fast applications.
Features of LIFE Fasting Tracker App
Supports all types of intermittent fasting
Easy-to-use and friendly interface
Easily understandable videos, articles, and learning libraries
Secured data or information
5. Fastient – Basic Intermittent Fasting App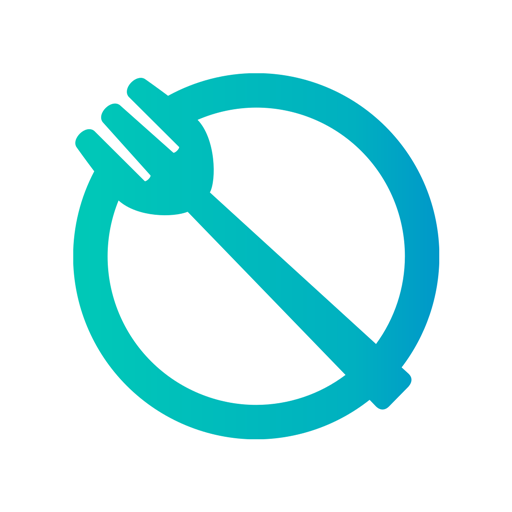 Better intake is essential to maintain accountability while fasting, a one-meal plan, and food records. So Fastient, the best intermittent fasting app, has a wide open interface that leaves ample space for the user's journal.
The best part is that users can easily view data in easy-to-read graphs and record food intakes via a tracker. Tracking apps like Fitbit and the fastient have very similar features.

Features of Fastient Intermittent Tracking App
Track your daily achievements, mood, & weight
Add & edit previous fasts easily
Beautifully displayed progress of fast
View your weight loss as a graph anytime
6. Window – Best Intermittent Fasting App for Weight Loss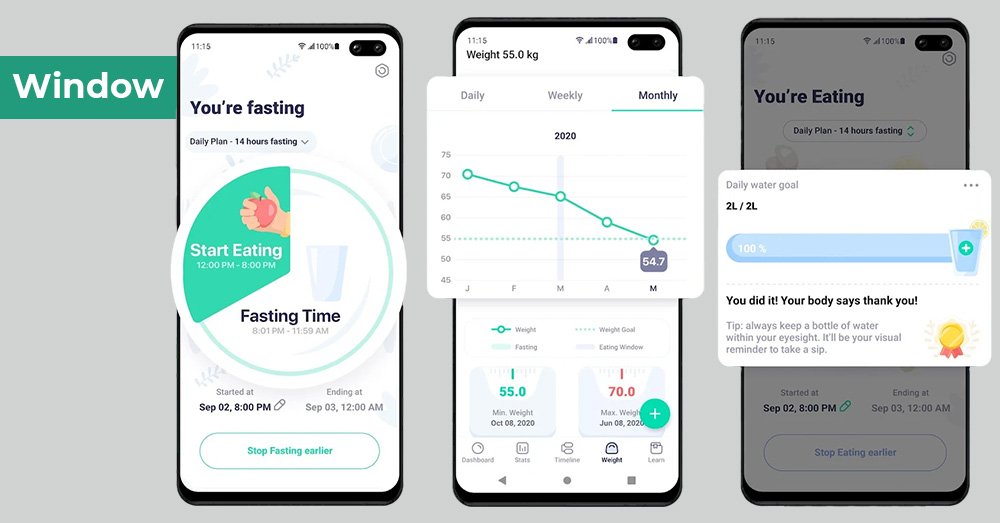 Window intermittent fasting app can be easily personalized to track the fasting and eating window duration while monitoring weight loss. Users can easily manage their weight reduction goals from the application.
Different individuals have different fasting & eating preferences, so this software enables users to customize it as per their preferences. If you are an entrepreneur, you must know the cost of developing fitness apps like Window fairly.
Features of Window Intermittent Fasting App
User-friendly fasting & eating tracker
Hydration reminder with water intake chart
Eating plan by a certified nutritionist
Seamless synching with Apple Health
7. Simple – Intermittent Fasting App for Beginners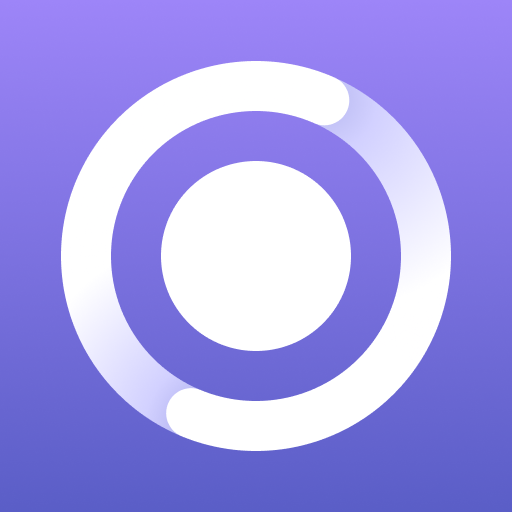 As the name suggests, the Simple intermittent fasting app is straightforward to use and offers the best fasting tips and daily reminders. It is one of the best intermittent fasting apps for beginners.
While using this app, users can easily record their hydration and activity statistics. Here, numerous goal plans are available, ranging from mindful eating to weight loss and reducing stress.
Features of Simple Intermittent Fasting App
Streamline weight management system
Mental clarity program to boost brain functioning
Simple fasting & eating tracker
Timely health and weight reports
8. FastHabit – Popular Intermittent Fast Tracking App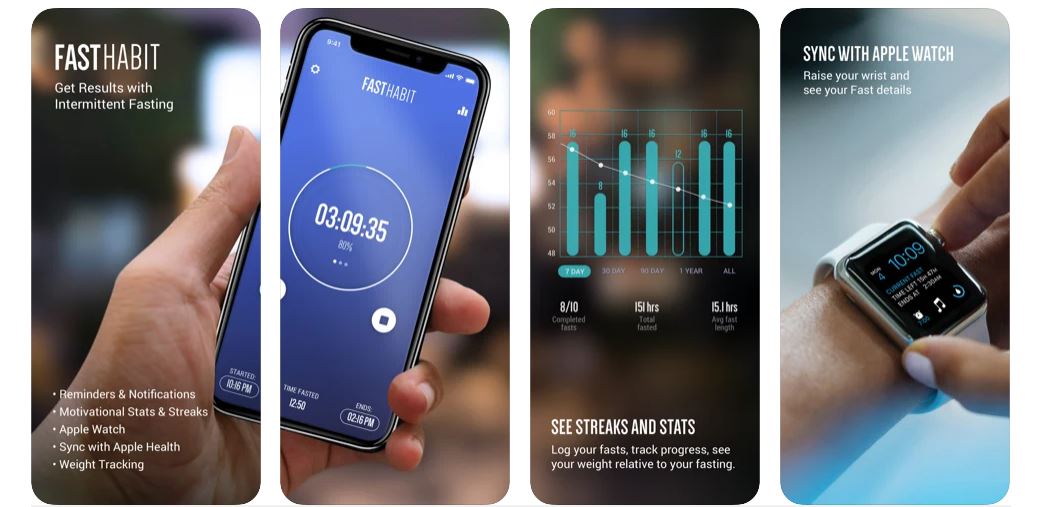 This popular intermittent fasting app encourages users to stay consistent. The application allows the users to pick the fasting hours and keep up their motivation.
The best part about this fasting app is that the users can edit their fasting on the go. They can also stop, restart, or adjust the fasting time as per their requirements. Users can track progress and export data with the intermittent fasting app whenever required.
FastHabit comes under the best free intermittent fasting app apple. The fasting and fitness app development is a dynamic process hence you can go through the guide of fitness app development. 
Features of FastHabit Intermittent Fasting App
Timely reminders and notifications for fasting
Seamless synching with wearables
Statistical reporting to keep track of work progress
User-friendly interface
9. DoFasting – Intermittent Fasting and Diet Assistant

It is a popular and the best intermittent fasting app that helps users work on their diet and exercise habits. With this app, you can access basic features like a fasting timer, progress tracking, recipe ideas, and resources to learn more about intermittent fasting.
This app is on top of the best intermittent fasting apps list. The amazing thing is that DoFasting software also incorporates workout videos that help users maximize their weight loss and is a great example of how to develop a fitness or workout app.
Features of DoFasting Intermittent Fasting App
10-minute workout videos for busy users
Challenge mode to test fasting ability
Responsive customer support
Accurate progress tracking
10. MyFast – Best Intermittent Fast Scheduling Tracker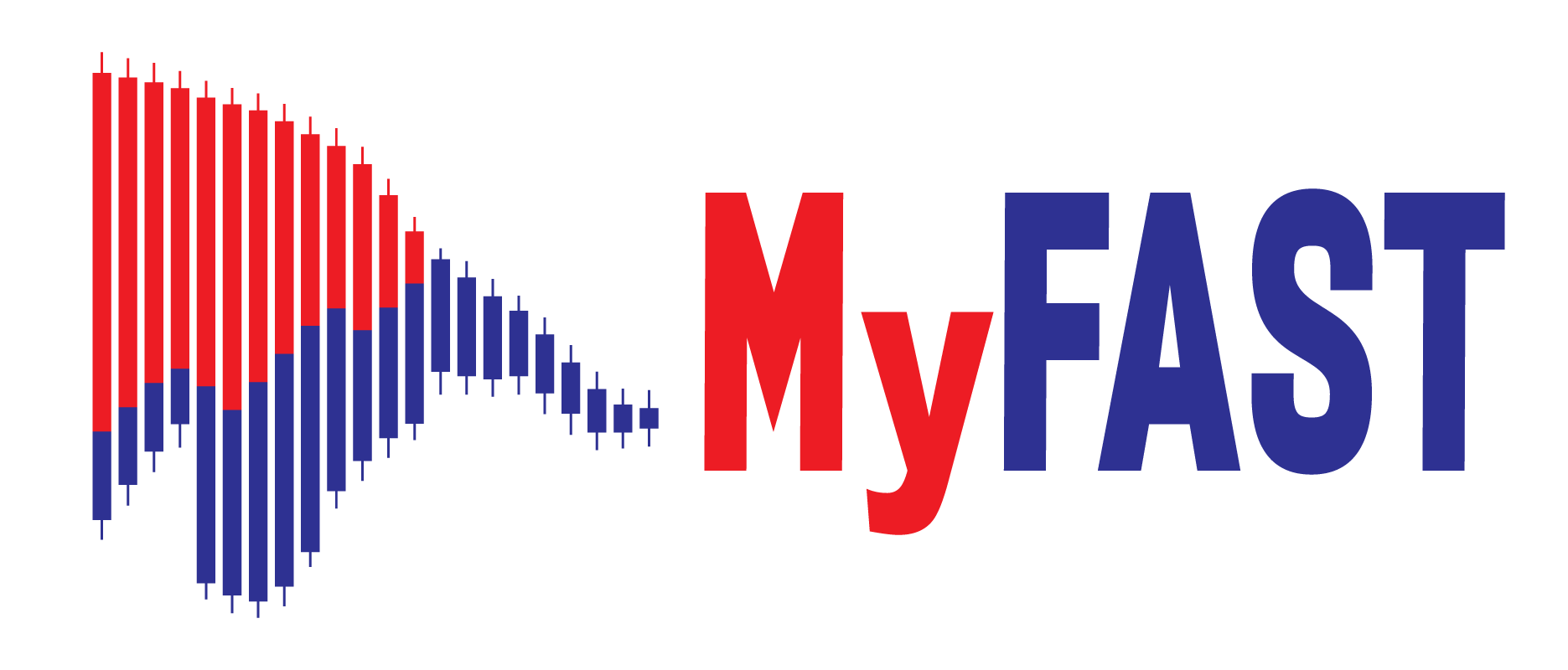 It is a straightforward intermittent fasting app that provides users with the key features to plan an effective fasting routine. The scheduling tool is one of the unique features of MyFast scheduling tracker software.
It allows the users to plan out all their eating and fasting windows for the week. To control the windows manually, users can turn on the manual mode.
Features of MyFast Intermittent Fasting App
Weekly planning for eating & fasting windows
Manual mode to control fasting
Timely reminders and notifications for perfect scheduling
Learning centre for better fasting productivity
This is it! These are the top 10 and the best intermittent fasting apps trending in today's market. The demand for such fasting mobile applications isn't going to stop anytime soon. Users looking for the best fasting app can choose from the list mentioned above.
On the other hand, businesses that want to develop a unique intermittent fasting app can consider these popular apps and develop their own application. For the best results, it is better to hire dedicated software developers.
Every intermittent fasting app serves a different body type and person. So, users looking forward to choosing the best intermittent fasting app must consult a professional before they begin fasting.
On the other hand, businesses that want to consider the top intermittent fasting apps for developing their own fasting app should be clear with their business goals. The business owners must know the type of audience they want to target with their intermittent fasting app and then make a choice accordingly.
Final Thoughts!
In today's time, intermittent fasting is a fun and challenging way to stay healthy and lose weight simultaneously. Undoubtedly fasting has been around for centuries, but people used to do it to follow the rituals.
But things have changed after the advancement in tools and technologies such as in the latest technology trends, such as the best intermittent fasting apps, and now fasting is also considered to stay healthy.
It has significantly raised the demand for fasting mobile app development, and new businesses & entrepreneurs got a golden opportunity to step into the fitness sector.
We hope the list of the top 10 intermittent fasting apps mentioned above is helpful for you in developing your own fasting app. Now, all you need to do is, look for the best fasting mobile app development company professionals, discuss your requirements, and get started with the development process.
Dev Technosys, a leading development firm, can help you with creating a perfect intermittent fasting app for your business. Get in touch for more details.