Today, technologies are helping people worldwide to connect and conduct business from any corner of the world. Video calling apps like Skype have faced one of the biggest breakouts in the mobile application industry. The demand for video chat app development has spiked, especially after the COVID-19 crisis. As per research, the global download of Skype and Zoom applications has increased by 100% since 2020.
This ever-rising demand for video calling applications has urged businesses to create apps like skype for android, iOS, or both platforms. So, if you have ever been stuck with the same thought, 'How to make an app like skype?' now is the right time to develop a business app. Also, give a quick read to this blog as it sheds light on the complete process to create an app like Skype.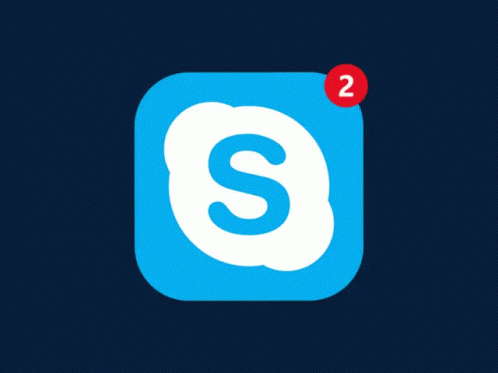 What is Skype- A Successful Video Chat Application
Skype is a hybrid instant messaging and voice chat app that allows users to connect worldwide via the internet. To date, Skype is a popular communication platform having 663 million users. The idea to develop Skype has completely changed the nature of web businesses by revolutionizing chat connectivity virtually.
Founded in 2003 by Janus Friis and Niklas Zennstrom, Skype turned out to be the biggest boom that has completely changed the online communication phase. Within just one week of its launch, Skype gained 6000 subscribers. At that time, the founders realized they could achieve something huge, which turned out to be true.
Like every other business application, Skype also had a humble beginning. One day Zennstrom was simply collecting the telephone bills of his European friend and realized how expensive it is to get in touch with the people living miles away.
This thought led to the invention of a video call or messaging app development like Skype. Within 2 years, Skype got 20 million active users, growing at an exponential rate of 5 new users per second. Amazing, isn't it?
Well, there is much more about Skype that makes it a popular choice among businesses.

Current Market Stats of Video Chat App Development
Video chat app development started gaining popularity years ago and will continue to grow in the coming time. Here's a glimpse of the current market stats and size of video conferencing app development like Skype.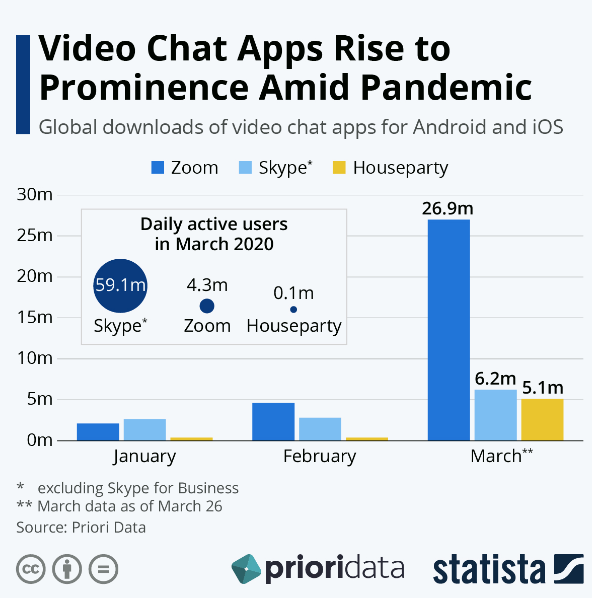 Six out of ten people in the US currently use video chat apps like Skype and Zoom to serve different purposes.
As per Statista, Skype saw a rise in demand, i.e., 5 million to 6.2 million. On the other side, Zoom app downloads grew from 5 million to 27 million.
After COVID-19, 75% of review participants continued to connect using an app like Skype, Zoom, Google Hangouts, and other video chat platforms.
Mozilla reports state that video chat applications are widely used by 73% of users to connect with family and friends.
Skype had around 59 million daily active users for both Android & iOS applications in March. Also, Skype can be used for more than just video conferencing.
These figures are clearly reflecting the success story of On-demand app development like Skype & Zoom. But, besides these apps, there are other popular video call applications available that are ruling today's competitive market.
Top 3 Video Chat Apps Like Skype
When it comes to video chat app development, there are ample applications that are ruling the market in today's time. Here is a glimpse of the top 3 apps that are gaining immense popularity besides Skype.
1. Google Duo

It is one of the best video chat apps for Android developed years ago. Google Duo is pre-installed on some Android devices and is very easy to use and free to install.
Features

Low light mode

Video call up to 12 people

Video recording & calling

Ratings
4.5
Installs
1,000,000,000+
Works with
iOS, Android, Windows, and Mac via web
2. Zoom

Zoom video chat app is famous among working professionals as it is simple to use and supports video chats across all platforms. In addition, Zoom is a cloud-based video conferencing app like zoom utilized by more than 50% of Fortune 500 companies.
Features

Video conferencing up to 100 participants

Screen sharing & safe driving mode

Group messaging with text, images, & audio

Ratings
4.4
Installs
10,000,000+
Works with
iOS, Android, Windows, Mac, web
3. Google Hangouts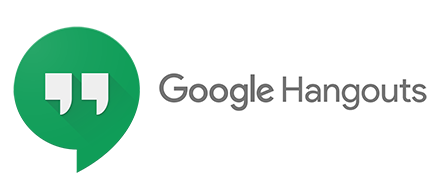 Google Hangouts is the best option for Android users. Here, the users can create a web video chat link, add calls to the calendar, and let others join via any device.
Features
Video calls up to 32 participants

Status, photos, emoji, stickers, & GIFs

Synchronized chats across all devices

Ratings
4.3
Installs
1,000,000,000+
Works with
Android, iOS, Mac, Windows, web
Every chat application mentioned above has its own features and advantages that vary from one app to the other. So, if you are looking forward to developing a successful video chat application, try to include the following features in your business app.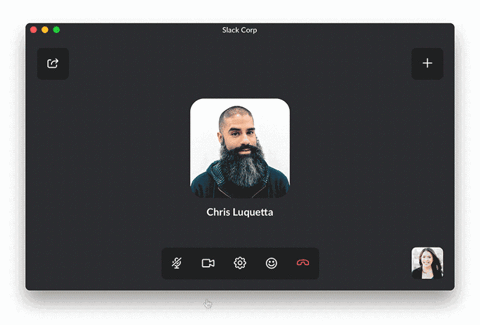 Unique Features to Create An App Like Skype
Have you ever thought about what makes you choose Skype among many video chat applications? It has multiple features to offer, which sets the application apart from the rest.
1. Call Recording & Live Subtitles
One of the best features of Skype is users can record the calls for important meetings & discussions and make notes. Also, they can add live subtitles to read the words that the other person speaks. This makes it easier for people or businesses to gather data without forgetting to add crucial details.
So, when you plan to create the best apps like Skype, don't forget to add this feature to your app.
2. Video Messages
Video texts are in high demand nowadays. Rather than sending boring voice or text messages, users prefer to go for video messages on special occasions or to convey important news. It is one of the unique features of video conferencing app development that can make your application stand out.
Also, the feature is very easy to use. All you have to do is, right-click on the person you want to send a video message to, select the message, and a new window will pop up where you can record and send it.

3. Share Work
As the majority of people use Skype to share their work. In that case, this amazing feature comes handy. Here, the users can implement different ways to share their work with others.
So, when you integrate such features while developing apps like Skype, keep the process hassle-free and smart. None of the users will prefer the lengthy work-sharing process, so keep it short and simple.
4. Edit Sent Messages
Every human makes typing mistakes in a rush, and the worst situation was such errors cannot be redone, but not anymore. Video chat apps like Skype allow the editing of sent messages to correct typos. That edited message will be reflected in the third person.
Besides this, if users want to remove one or two messages, they can simply right-click them and select "Remove message" from the drop-down menu. The same is followed during social media app development like Instagram, where the user can unsend messages immediately, which is also removed from the other side.
5. User Status
As Skype is one of the popular communication platforms for businesses, family, and friends, it has become mandatory for people to know others' statuses. For example, it helps Skype users know whether the person is in a meeting, away, or unavailable.
Every business owner should incorporate this feature during video chat app development, messaging app development, or any other type of development.
These useful features make video calling apps like Skype unique from the rest. Now that the features are revealed, you can also incorporate them while creating such an application. Now, let's move to the major query – 'How to create an app like Skype?'

Developing App Like Skype: 5 Simple Steps!
Planning to make a video calling app like Skype? Don't know where to begin? We can help. Here we have highlighted the step-by-step process of on-demand app development like Skype that will help you create a successful application. So, without delaying further, let's begin the process.
#Step 1 – Creating Business Plan
The first step to developing a video chat app like Skype is finalizing your USP and strategizing. It will help you get a well-developed business plan in hand. While creating a plan, you can also define the monetization strategies to generate desired profit from your business app.
After that, you can create a business model canvas highlighting the problems, channels, revenue streams, key metrics, customer segments, cost structure, and more. It will help you come up with unique messaging app development or video call app development idea.
#Step 2 – Pick Unique Video Chat App Features
Once you have a well-developed business plan in hand, you can start choosing unique features of apps like Skype for Android or iOS. The feature varies from one business app to the other and sometimes also depends on the chosen development platform.
So, besides picking the basic features of a video chat app, try to think of something different, as highlighted above. Incorporating unique features into your Skype-like app will make it outshine while keeping the users stuck to your business app for a long.
#Step 3 – Design User-friendly UX/UI
If you want to make a video chat application that users will love, you must create a user-friendly interface for your app like Skype. In addition, try to keep the app minimalistic, attractive, and intuitive. So, while designing your video conferencing application, consider the three major factors, i.e., stylistics, UX/UI design, and responsiveness.
How to Create Video Streaming App like Netflix, Disney+ And Amazon Prime
#Step 4 – Use the Right Tech Stack
Before switching to the actual video chat app development process, decide on the tech stack for an app like Skype. The tech stack you choose for your application will impact the success of your business application in the coming time.
Many business owners do not have an idea of the right set of tech stacks to use during video chat app development. However, you can consider the tech stack mentioned below if you are also among them.
#Step 5 – Develop App Like Skype
Finally, you can begin the process to develop apps like Skype. When you properly follow all the steps mentioned above, you will be able to craft a successful app in no time. If you don't have a team of your own, it is better to search for experienced dedicated video app developers. They follow a professional development approach to create business applications that earn success with time.
#Step 6 – Test the Application
Simply developing a mobile app isn't enough if it contains a lot of bugs and errors. So, to ensure that you resolve all the errors before users do, conduct extensive testing after the social media app development, video chat app development, and other types of development.
#Step 7 – Launch Your Video Chat App
When you complete all the six steps mentioned above, you can launch your video chat app on Google Play Store or App Store, depending on the application. Mobile app developers also perform this step, so ask them about application launching before availing of their video chat app development services.
It is all about the seven-step process of creating a video chat that businesses should consider. When you adhere to these steps carefully, you will definitely be able to develop an app that brings more success and profit in the coming time.

Tech Stack Required to Develop App Like Skype
The type of tech stack used during mobile app development contributes a lot to its success. But, not every business owner is well-versed with it; here, we have highlighted the set of tech stacks to use while creating apps like skype for android and iPhone app development. So, whether you look forward to hire an iPhone app developer or creating an app on your own, you can use these tech stacks.
| | | |
| --- | --- | --- |
| Tech Stack | Android | iOS |
| Programming Languages | Java, Kotlin | Objective-C, Swift |
| SDK | Android SDK | iOS SDK, Cocoa Touch |
| Toolkit | Android Studio, Android Developer Tools | Apple Xcode |
For front-end development of apps like Skype, you can implement the following set of tech stacks.
| | |
| --- | --- |
| Front-end Development | Tech Stack |
| Programming Languages | JavaScript, TypeScript |
| Markup languages | Text |
| JavaScript frameworks | Android Studio, Android Developer Tools |
For the back-end development of an app like Skype, the following tech stacks will come in handy.
| | |
| --- | --- |
| Back-end Development | Tech Stack |
| Programming Languages | Ruby, Python, PHP, Java |
| Database servers | PostgreSQL, MySQL |
| Web Frameworks | Ruby on Rails, Phoenix, Django |
| Cloud Server Platforms | Amazon Web Services |
| Web Servers | Nginx, Apache |
How Much Does App Like Skype Cost?
Every business application has its cost criteria as it keeps fluctuating from one app to the other. Likewise, every stage of video chat app development has a specific cost. So, let's take a glimpse at the cost to develop video conferencing apps like Skype as per different stages, the time required, and the type of app.
| | | | |
| --- | --- | --- | --- |
| Development Stages | Basic App | Medium App | Complex App |
| UX/UI Design | $5,000+ | $15,000+ | $25,000+ |
| Custom Development | $40,000+ | $95,000+ | $200,000+ |
| Project Management | $7,000+ | $15,000+ | $35,000+ |
| Quality Assurance | $5,000+ | $15,000+ | $25,000+ |
| Business Analysis | $2,000+ | $10,000+ | $15,000+ |
| Time | 3-6 months | 4-9 months | 9-12 months |
| Total Cost | $59,000+ | $150,000+ | $300,000+ |
The more complex your business application is, the higher its price will be. So, if you are running short of budget, keep the application as simple as possible. Also, keep on trying some monetization strategies to increase app revenue.

Tips for Monetizing Video Chat Apps Like Skype
Have you developed an app like Skype but searching for ways to generate more revenue and profit through it? Try the following monetizing strategies that will surely bring you more sales and profit within less time.
1. In-app Advertising
Application advertisements are one of the best monetization strategies for businesses. It is very useful to grab the target audience's attention and increase user engagement. There are basically three types of advertisements available; you can choose any of them.
Cost Per Click
Cost Per Mille
Cost Per Action
2. App Subscription
Of course, every user prefers to use applications for free. Still, you can add a premium application feature to enable businesses to use exclusive features and functionalities of a video calling or video-conferencing application. Enabling a subscription model to your business application will increase its worth & value while bringing in desired business profit.
3. Premium Stickers
Many users use stickers to express their emotions, including premium stickers could be a profit-driven factor for your app like Skype. However, you can simply add some interesting and useful features to the premium version of your video chat app, and the users will ultimately switch to the premium app version.
Want to Develop A Video Call App Like Skype? We Can Help!
The way video chat app development is reshaping the future of the communication and entertainment industry, more businesses are stepping towards developing apps like Skype. Armed with technical knowledge and the right asset, you can also create a successful video chat app that will bring huge business profit in the coming time. So, search for experienced mobile app developers for hire, specify your app requirements well, and get a perfect app in hand.