Our lives have been altered as a result of the Covid-19 epidemic. Wearing a mask, staying a safe distance, and working remotely are just a few of the new regulations.
This transition is no less difficult for businesses and sectors. Some have ridden the wave and exploited the circumstance to reimagine how we work and communicate. We've seen how rapidly services and goods acquire popularity. You've probably noticed the tremendous rise in popularity of the Zoom app. Read this blog to know more about how to make a video conferencing app like zoom.
Since governments throughout the world initiated lockdowns in response to the COVID-19 virus epidemic, there has been one video conferencing app that we have heard of time and time again. Zoom is on everyone's toolset as the world opens up to new ways of doing things.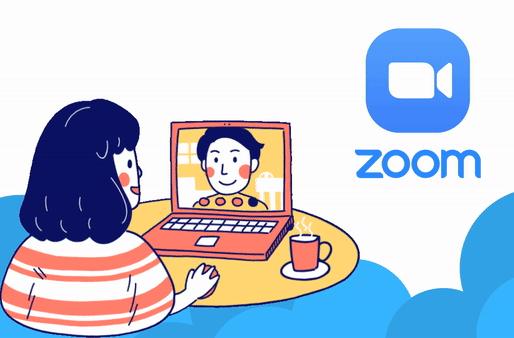 The unexpected surge in Zoom's popularity is due to numerous businesses attempting to adjust their operations by allowing their staff to work from home. This lessens the impact of the viral epidemic on their business as well as the likelihood of their staff becoming sick.
The Zoom video call software enables a company's workers to hold online meetings while working from home. There has been a huge spike in sales for such video conferencing apps as zoom in recent weeks.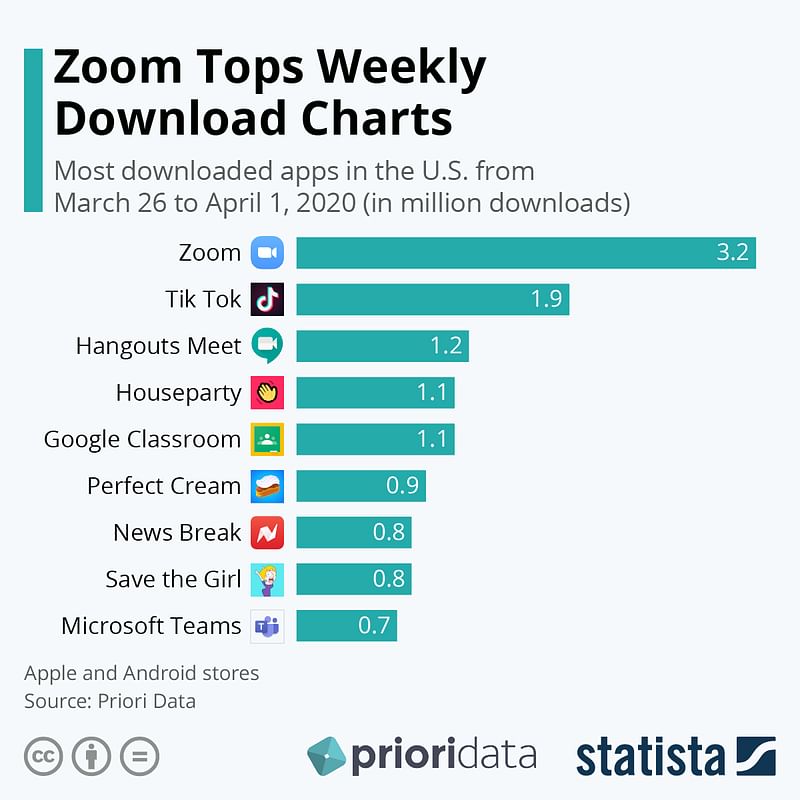 The COVID-19 problem has been difficult for all of us, but you should make the best of it. Some entrepreneurs view this increase in demand as an opportunity to create a video chat app like Zoom.
Must-Have Features To Build A Video Chat App Like Zoom
The program not only allows users to see HD video and audio, but it also allows up to 1000 individuals to participate in a single conference. Meetings may be attended by anyone from all over the world as long as they have access to the internet.
They may also switch off their cameras or microphones anytime they wish. The firm intends to give all of its services to its users, regardless of the number of meeting attendees.
1. Screen Sharing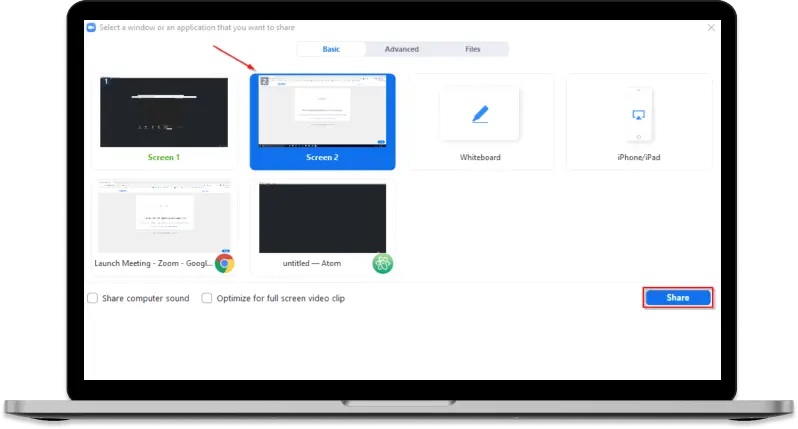 Because the meeting attendees are not physically present in the same room as you, they will not be able to watch your presentation. Zoom's solution was a convenient tool called Screen Share, which allows participants to share their screen during a presentation for all members to watch like a live video streaming app development company.
2. Chatting
Using Zoom's integrated chat tool, meeting participants may efficiently converse with one another. They might opt to message all meeting attendees at once or individually message each person.
3. Digital Hand-Raising
When a member wishes to speak or voice their worries about a certain issue, they can use the digital hand-raising emoji to alert the host. This enhances the performance of the video conferencing software while also preventing numerous individuals from speaking at the same time.
4. Polling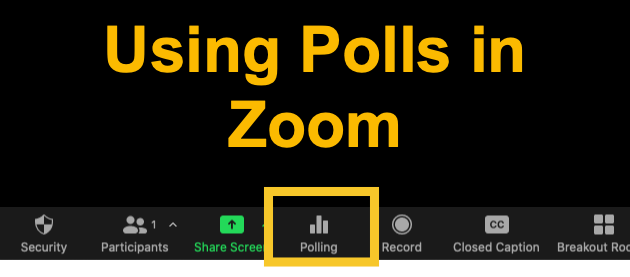 If the host wants to know what the participants think about a certain issue, they may create a poll to get their feedback.

5. Silence Participants
If the host believes that a person is interrupting the conference, they can mute that member in this video conferencing app.
6. Presentations Can Be Documented
With the touch of a single button, any Zoom meeting can be effortlessly recorded. This footage can then be saved locally on the device or transferred to the cloud.
7. Privacy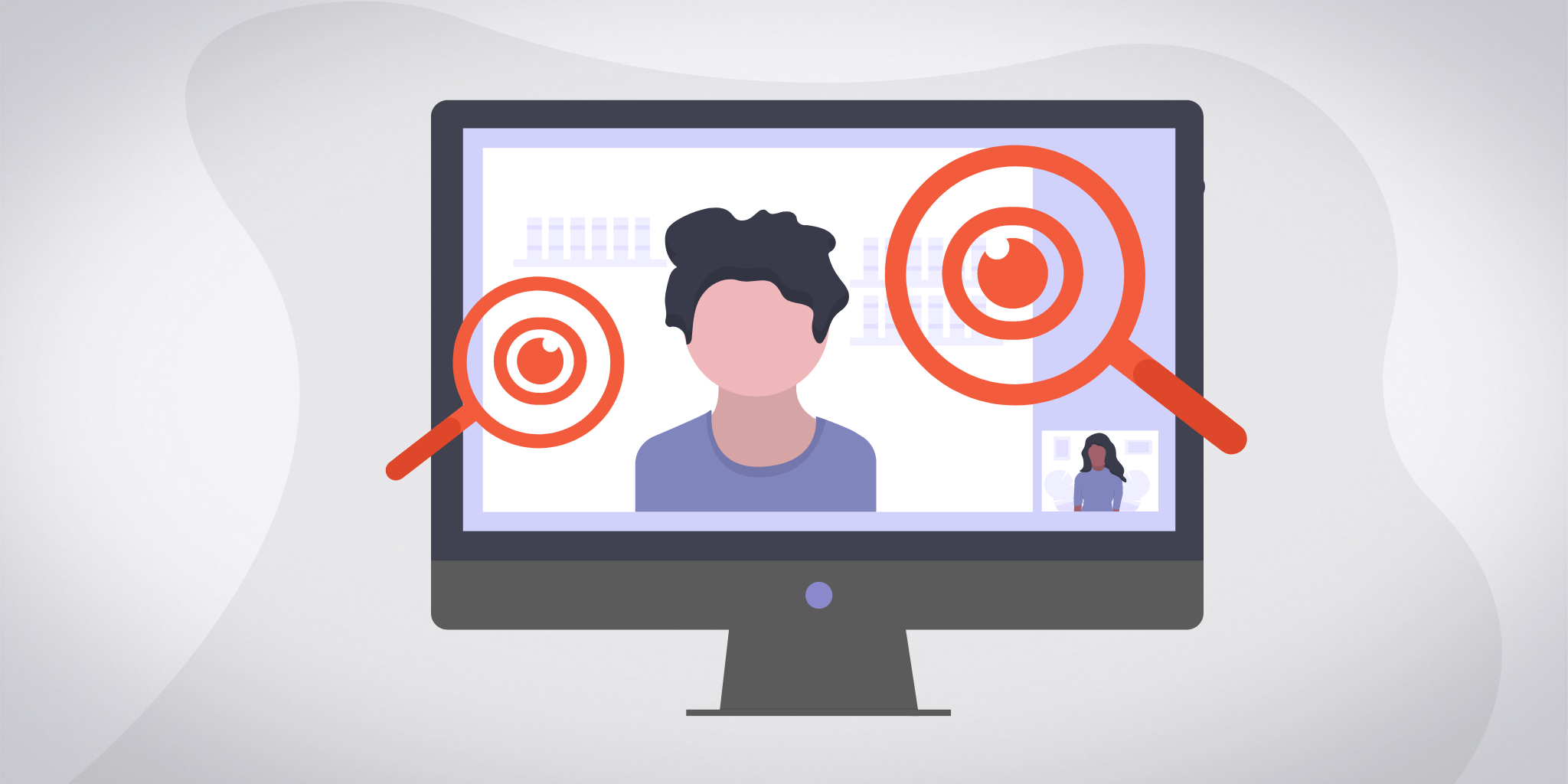 End-to-end encryption technology is included in all Zoom meetings, preventing any unauthorized user from attending your conference. Without the authorization of the host, even the firm cannot attend a meeting.
Case Study : VLOGGAH
Why Build An App Like Zoom?
1. Strong Business
Since this is a newly popular topic, you have several options to get your audience here. Even before the epidemic, online video conferencing was prevalent. It addressed the issue of attendees' physical access to the conference venue. Conditions have altered as a result of the worldwide pandemic, and the number of instances in which such technologies can now be deployed has grown. Among the numerous comparable apps, Zoom managed to stand out and gain a large number of downloads.
In contrast to Google Meets, you do not need to register to begin a meeting in Zoom. It makes interacting with the app incredibly simple and allows you to get started straight away. In terms of possible new apps, to attract a new audience, you must conduct research and provide consumers with new features.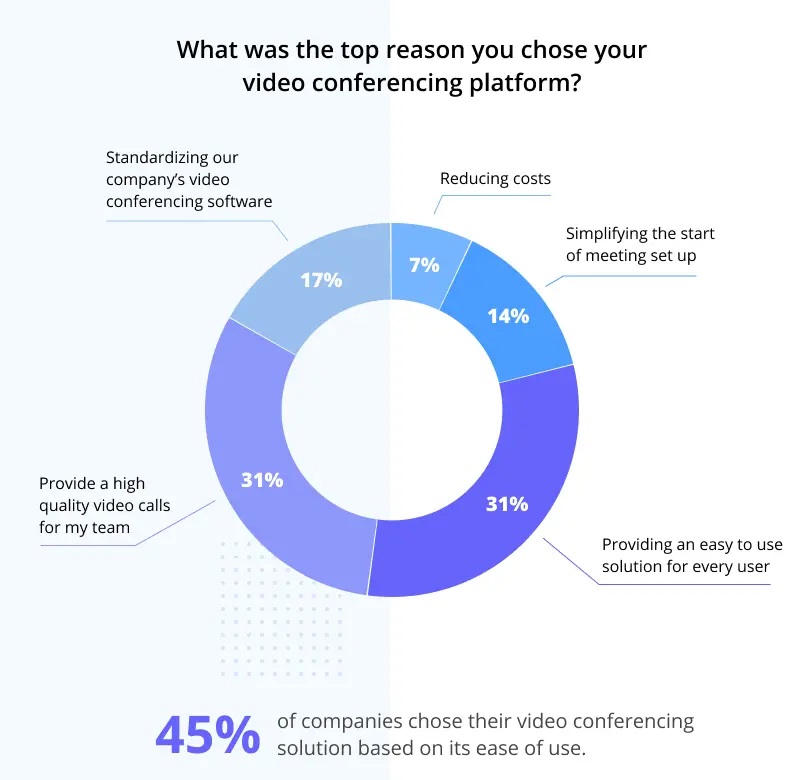 2. Users With A Huge Possible Reach
Every day, business sessions take hold. Because businesses have a large number of employees that need to connect, you have a large audience. Consider students and online learning. Consider pals who live in various cities and are keen to meet up online. Consider dispersed teams working on a single project from all over the world. You may integrate your app like Zoom into their daily routine.
3. The Market For Virtual Conferences Is Increasingly Prominent
As per Gartner, SIP/VoIP-based sound conference technologies will be used by 65 percent of corporate meeting app users by 2022. This represents a huge increase over the previous year's figure of 20%. According to Valuates, the worldwide web conferencing industry will expand from $12.58 billion in 2020 to $19.02 billion by 2025, indicating the trend's rising popularity.
It demonstrates how much the demand for video conferencing has risen in recent years, as well as the expected surge in demand in the next few years.
How To Develop A Video Chat App?
How To Create a Zoom-like Video Chat Application
1. Begin By Picking A Platform
The first step in developing a video chat app like Zoom is to understand and start with your business applications. This is only possible if you understand the platform on which you will construct the app. Begin by determining who your target users are and what they will be utilizing.
This is critical since it aids in estimating the cost expenditure. Some tools are necessary throughout the development process. However, if you comprehend the platform, then you should ask yourself some essential questions.
The first step is to determine how you want your application to function. The second step is to decide where you want your app like Zoom to execute. There are also additional automatic switches that you may employ. Web-based apps, for example, limit you to a certain platform that does not accommodate every single phone.

2. Determine Which One To Select
Once you've grasped the concept of comprehending the program format and platform utilization, you must comprehend the option or kind. There are two kinds of at you may utilize. However, if you select anything web-based, it will be easier and more comfortable for you. Furthermore, if you pick something known as a progressive web app, this is a notion that is gaining popularity.
A progressive web app development has two options: native apps and web-based apps. This takes the advantages of with and native, which you may pick and then reconsider—creating a video chat app like Zoom is just a simple alternative for you. Choose the features that will characterize your app. So, before learning how to create a video chat software like Zoom, consider the elements that will be incorporated.
3. Before Entering A Video Conference, Enable Your Application To Test The Cameras
They were also allowed to turn off the video or audio whenever they wanted. While allowing the streaming feature, chat functions must also be integrated. When developing a zoom clone app, you must include a function called swap data.
4. Appropriate Use of The Multiple-Party Feature
When numerous people are in a conference, they can exchange files at this location. Understand the multi-party conference use if you want to know how to develop a video chat software like Zoom. It will assist you in effectively ensuring and gaining people's trust. However, an app like Zoom has a drawback in that HD video chatting might be turned off when there are a large number of candidates.
It is critical to allow more than ten users to participate in the call. An app like Zoom is one example of a video conferencing program with solid backend support. So, if you know how to create a video chat software like Zoom, your engineers should be ready. You may also incorporate desktop sharing as a feature.
The Development Methodology
The developmental process is divided into three parts. The first is known as backend development, while the second is known as UI development. The third is well-known for the app's graphics. A comprehensive meeting with your engineers like an android app development company is required to learn how to construct a video chat software like Zoom.
The team you're assembling should include a project manager, tech leaders, platform developers, and a QA expert.
1. Creation Of The Back-End
To construct a video conferencing app, such as Zoom, you must first figure out how to build the server component that adds to the platform's correct operation. This must be done correctly from the start by a qualified on-demand app development company. For certain apps, a ready-made BaaS solution can be employed.
However, a video conferencing application is highly sophisticated and may need more robust technology, such as the construction of a host from the foundation.
2. User Interface/UX Design
The next stage is to create the app. You should create the app's client interaction and interface such that it is appealing to the end-user. The navigation should be easy to use and comprehend. Individual features and capabilities should be easy for the user to understand and perform. Your team should include the following professionals:
1 Project Manager
1 Tech Lead
2 iOS Developers
2 Android Programmers
1 Backend Developer
1 UX/UI Engineer
1 QA Engineer
How to Develop a Live Streaming App on iOS and Android
3. iOS App
Any iPhone app development services are the greatest programming language to use to construct an iOS-based video conferencing software.  Keep in mind that building conferencing apps with third-party services is quicker and faster since they significantly streamline the task.
4. Android App
The concept of such an app for Android is nearly the same, however, third-party tools may change.

Cost Estimation For Creating A Zoom-like Video Conferencing Application
App functionality, sophistication, site of app development, the size of the application development team, the number of hours required to create an app, and the application framework are just a few of the factors that influence the cost of developing apps for a video conferencing app.
The cost of developing a video chat software is determined by the level of customization desired. A video conferencing app like Zoom, where the design organization performs on everything from the start, may cost you roughly $50000 or more, depending on the solutions and functionality you choose.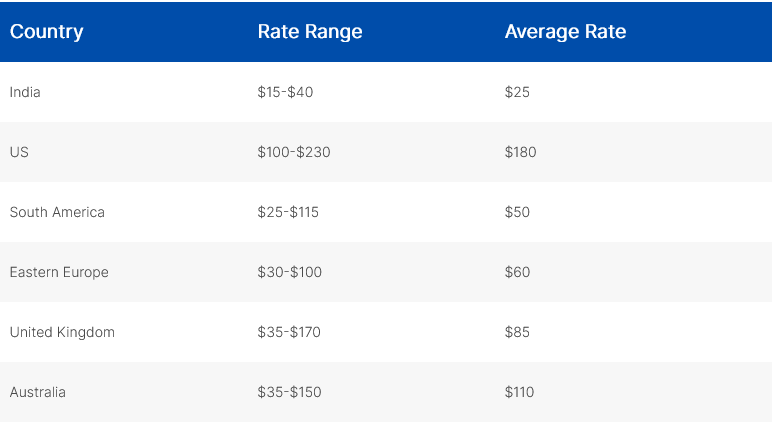 Look for a Laravel app development company with a development staff that is capable of creating highly scalable and excellent products for customers.
Creating a video chat software like Zoom will cost you between $30,000 and $130,000. The ultimate cost is determined by the area in which you grow and the team's skills. For example, producing an app in India will cost you three to four times less than an app development company in the USA.
Cutting several Zoom alternative app functionalities would also assist to save money. Alternatively, you may locate a cheap contractor. One thing is certain: despite the widespread popularity of video chat applications, there is still a significant danger of losing large sums of money or receiving a negative ROI.
Conclusion
These are the fundamentals you must understand before embarking on the development of a video chat software similar to Zoom. It will be easier to process after you have comprehended.
However, several programs on the market offer the same service to customers like the CakePHP app development. Zoom and other businesses have previously demonstrated what most users look for in a video conferencing tool.
As a result, your software must provide the same features and functions as Zoom while also improving in areas where Zoom has faltered. Use open-source platforms like Swift and WebRTC to ease app growth and enhance apps that can interact in real-time.
The Zoom video conferencing software has already laid the groundwork for a successful video conferencing app. All you have to do is get it started and take it from there.