The increase of technology brings us several challenges. One of the most important ones is securing sensitive information. During app development, there are several situations in which there is a risk that the creator's idea or sensitive information like plans and past information might get leaked while collaborating or while conducting any other business activity. In some cases, there is a requirement of establishing trust with mobile app developers and others involved in working together. Read this blog to know more about the importance of NDA for app development outsourcing work.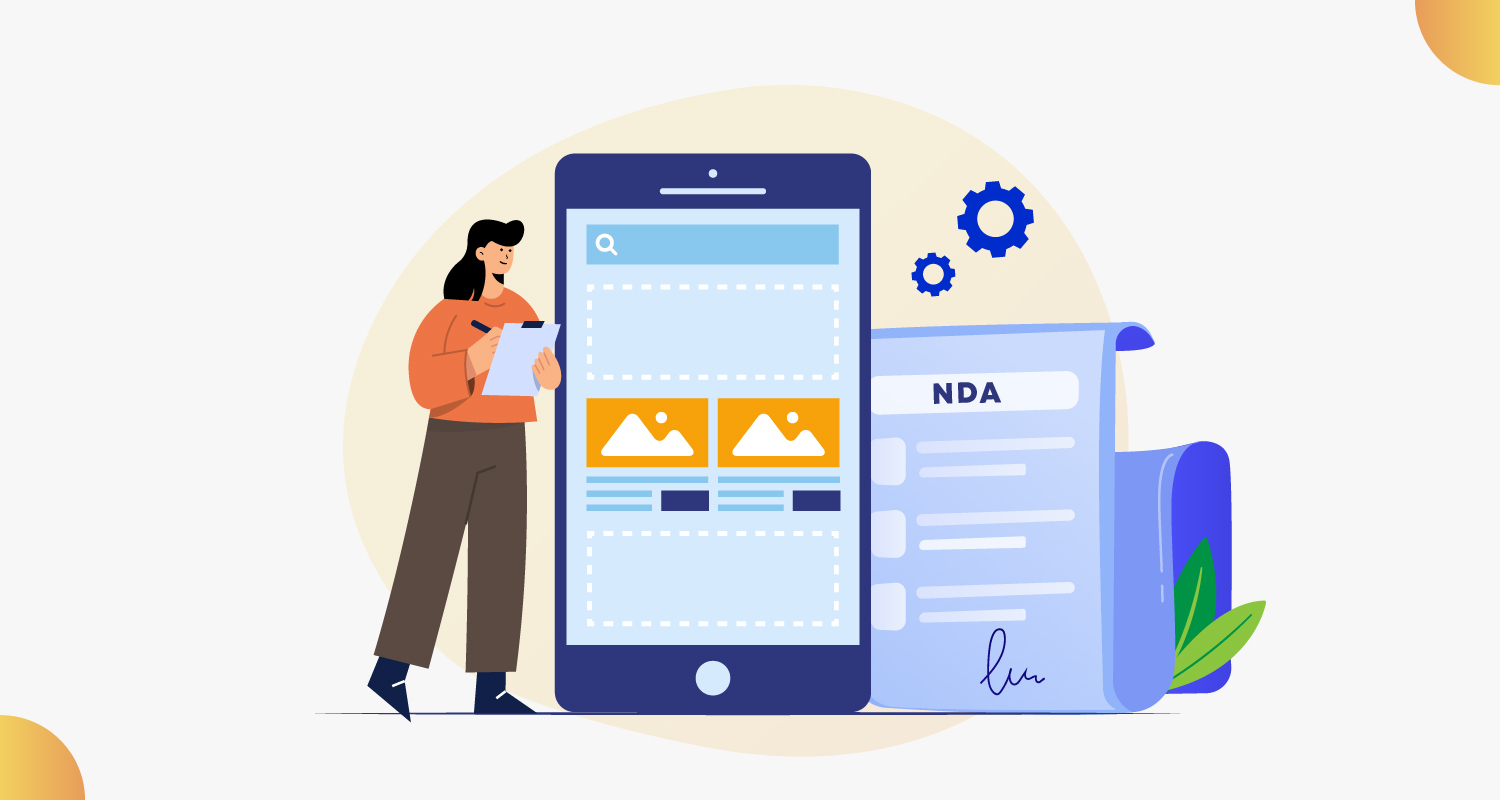 For this confidential or sensitive information about the mobile app development might be shared by any custom software development company. But what if they copied or leaked the idea? What if they took sensitive information and data? In such situations, the use of an NDA arises.
If the company is new or in the growth stage then an NDA can be the most valuable and useful thing for the company. This is because a growing company might need to interact or collaborate with other companies and an NDA can aid in a peaceful agreement between the two parties.
Why Is It Important To Keep The Idea of The Application Secured?
Most of the time companies demand an NDA with their preferred mobile app development companies to secure sensitive information. Below mentioned are the top 2 reasons why it is important to keep the app idea confidential.
1. Sensitive Data
The app idea is all about business. It includes financial and research information and much more that is required to stay confidential. In this condition, it is essential to take precautions carefully.
2. Creating a New Concept
During app development by a custom software development company and the organization is adding a new concept with unmatched features, then, pre-launch they have to assure the complete privacy of the app. In such situations, an NDA must be signed with the other party to protect the information and the idea of the app.
What is An NDA For App Development?
Non-disclosure Agreement or an NDA (also known as a confidential agreement/ confidential disclosure agreement/ proprietary information agreement/ secrecy agreement) is an agreement made to ensure that the information and data related to the application cannot be stolen by those with whom it is shared. NDA is an essential stage of app development. It protects both the app and the idea of the creator from being disclosed. If it's a new startup or in the growth stage or is new to outsourcing, an NDA can be extremely beneficial.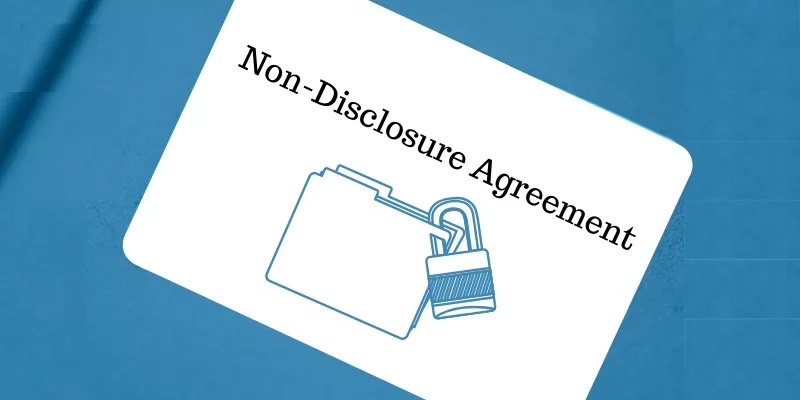 The cost of NDA varies according to the complexity of the agreement. The cost of an NDA generally ranges from $175 to $1,500. Business owners hire android app developers for app development.
An NDA can help avoid a lot of problems for a business owner in the app development process. An NDA helps a company hide their personal information perfectly or take legal actions against the party in case of any violation.
The confidential information may include financial information, trade secrets, original information, contact details, business records and plans, sales leads or customer or client details, etc.
On the other hand, the information not included is information already made public, information independently developed by the second party or recipient, and any information that both parties agree in writing is not confidential, etc.
Types of NDAs
Non-disclosure agreements are divided into three types according to the number of parties involved in an agreement. Following are the three types of NDAs.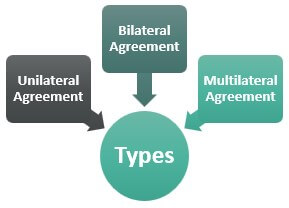 1. Unilateral Non-disclosure Agreement
In this, two parties are involved in an agreement and only one of them is responsible for disclosing the confidential information to a third party. It is usually preferred by freelancers and consultants.
For example, if there is an android app development company and a recipient. In this, the recipient signs the document and ensures the information is kept confidential, then it is a unilateral non-disclosure agreement.
2. Bilateral Non-disclosure Agreement
In this type, two parties are involved in an agreement and both of them disclose information to be protected and secure the information from externals. For example, if there is an android app development company and any other top app development company, then they will together sign a document to keep the information confidential and it will be known as a bilateral non-disclosure agreement.
3. Multilateral Non-disclosure Agreement
In this type of agreement, three or more parties are involved. In this, one party discloses the information while the others take the responsibility of not sharing it further.
For example, if there is a custom iOS app development company and some other mobile app development companies who have a new project then, it will be a multilateral non-disclosure agreement.
Key Elements of A Non-Disclosure Agreement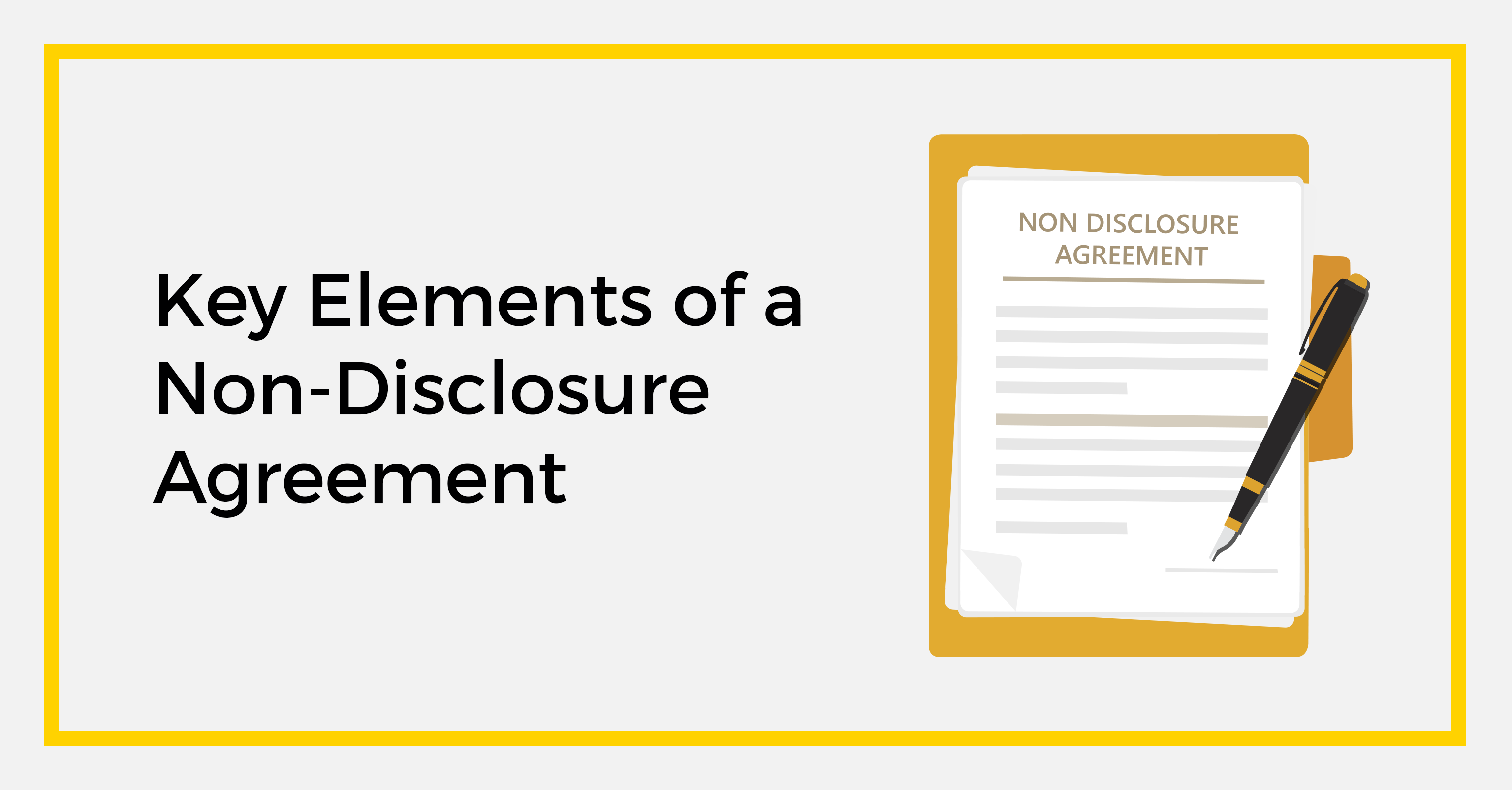 Several things are included in an NDA and among them, some common things must be mentioned in an NDA For App Development by the outsourcing company.
The key elements of an NDA are mentioned below:
Identifications of the parties who are signing the agreement.
The precise description of what is confidential in the agreement and what is not.
A clear explanation of why the information is shared and what is the purpose.
Another brief explanation of how the information is going to be shared.
Clear information about the timeframe of the agreement.
These are the five most important elements that should be mentioned in an NDA.
Miscellaneous Requirements For a Non-disclosure Agreement
1. Registration
In India registration of an NDA is not compulsory but, it is recommended that a company must go for registration and stamp before signing an NDA. The fees of both registration and stamp vary depending on the location.
2. Witness
An NDA does not require a witness but this can further aid in having further validity. If any issues happen in the future, it can be resolved through a witness.

Benefits of A Non-Disclosure Agreement
A non-Disclosure Agreement is a document that can prevent almost all complications that may arise in the future. Any violation will make the company liable for a data breach, according to the agreement.
The chance of disputes decreases when an agreement like the NDA is signed. There will not be any disputes between the parties in case any information leaks out.
Confidentiality is the most important thing here. The agreement ensures that the information given by both parties is completely confidential and will not be shared with any third party in any case.
It reduces the risk of working with external specialists such as any company or consultant.
Disadvantages of A Non-Disclosure Agreement
The first limitation of an NDA is that it is difficult to find a trace of proof or evidence about the leakage of information.
An NDA cannot be used in court in case anything happens and the information gets leaked.
An NDA sometimes creates an atmosphere of mistrust.
How does NDA Protect An App?
The intellectual property of a company is the most valuable thing it has and for protecting it, companies take all the required steps so that these can be used efficiently. One of the best ways to protect these properties is to sign a non-disclosure agreement. In this way, a company can share its intellectual property with others without any risk.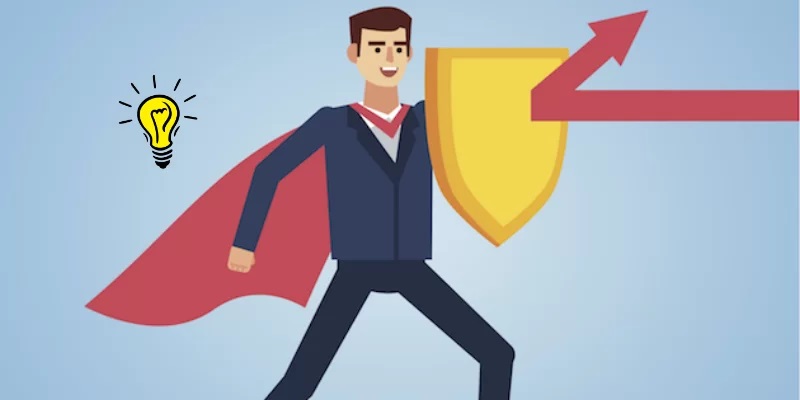 An NDA helps in protecting the idea to a large extent and they can hire android app developers. Sometimes, many don't ask for an NDA, but it is necessary to avoid such a mistake and make the agreement to ensure the safety of the idea.
Precautions While Creating A Non-Disclosure Agreement
Before creating a Non-Disclosure Agreement, there are a few things that must be taken care of. These things will allow a smooth process of a Non-Disclosure Agreement and will aid in further process.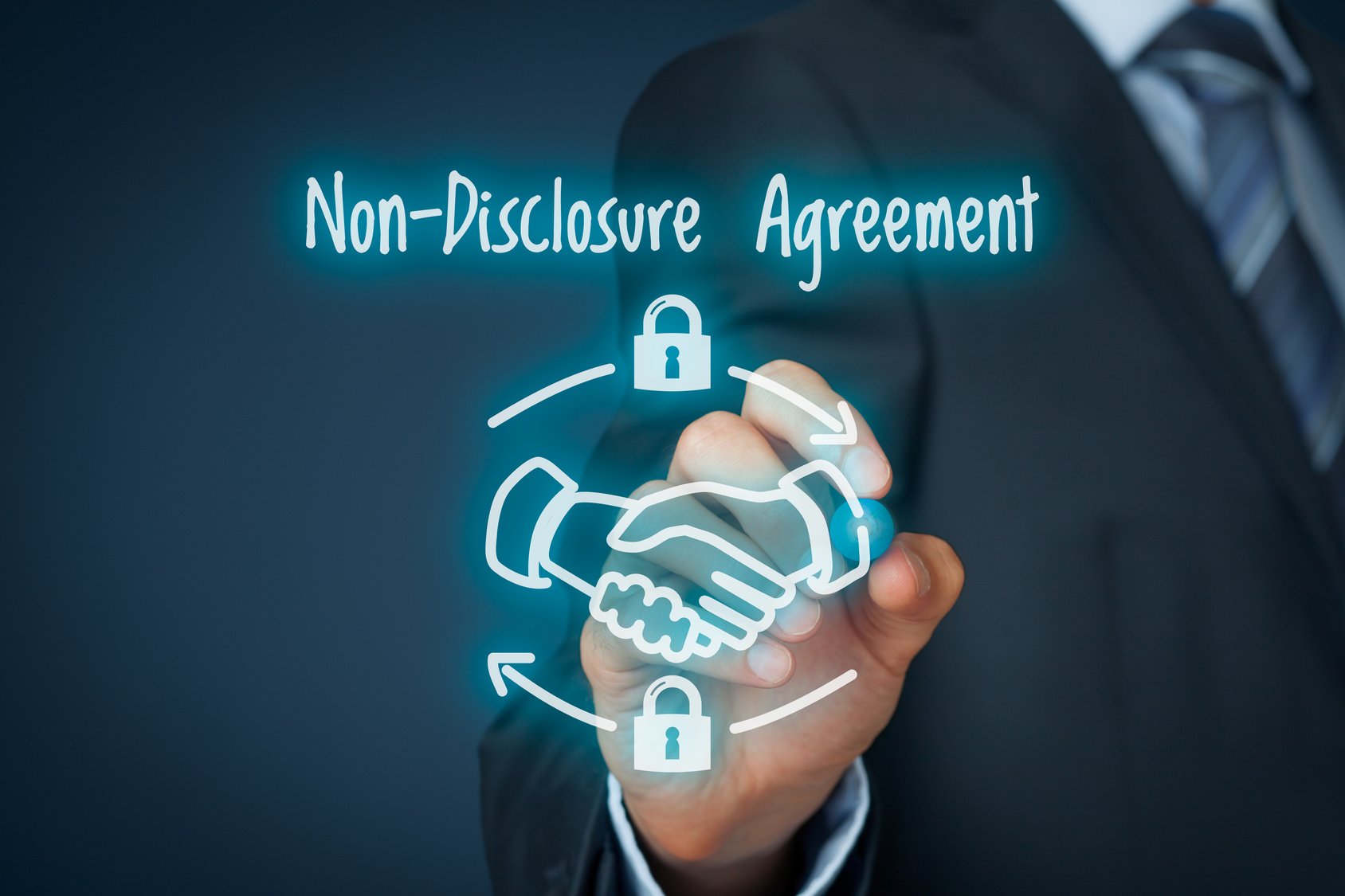 A company must make sure that all the information mentioned in the NDA is in an easy and precise language. An easy and precise language will not result in any misconception in the future.
A company must ensure that the document is explained to the other parties perfectly. It will help prevent complications or misunderstandings in the future.
A company must not include non-required information in the document. Furthermore, the company must ensure that the document does not include any conflicting sentences.
A company must ensure that the document has an expiration date as per the requirements. This will remove the information that is not required which will result in a less confusing agreement.
When Should A Company Sign A Non-Disclosure Agreement?
There are many situations in which a company can go for a non-disclosure agreement. Here are some of them: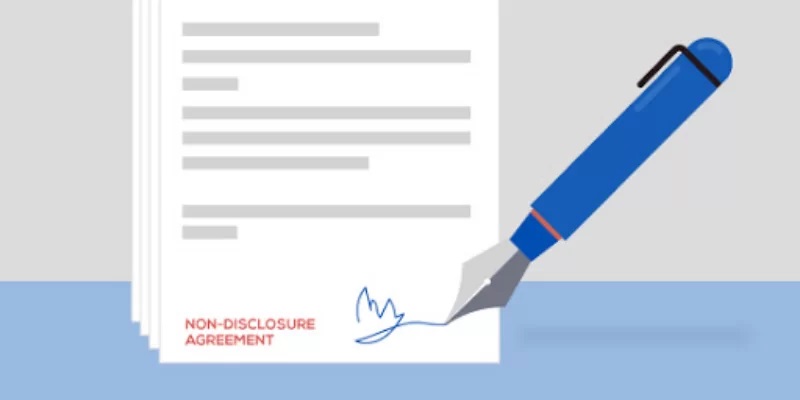 1. When Going For A Business Deal
If a custom iOS app development company invites a consultant and wants to ensure that the information stays confidential then, signing an NDA is the best option. Especially if it is a new company, the idea of signing a Non-Disclosure Agreement can be very beneficial.
2. When Starting a New Project
In any established business, many new projects are launched. In these projects, there will be a requirement of external stakeholders. So, it is better to sign an NDA with them to prevent any issues that might arise in the future.
3. When Talking To Investors or at The Time of Mergers
This was a common practice in the past. But, now most of the investors deny signing an NDA. So, it is not possible to sign an NDA at an early stage but as per requirements of the company, if in any situation it is needed, then they must do it.
In many conditions, a company doesn't feel like signing a Non-Disclosure Agreement when there is a mutual understanding between them or if the company is well established and they are working with it for creating a mobile app. But, it is better to go with an NDA to make sure that the process goes smoothly.
Furthermore, if a company is going for a business deal, going for an NDA is a good idea. It will ensure that the idea does not become public in any condition by the other company.

Exclusion From Confidentiality
Every NDA contains an exclusion from the obligations. These exclusions include situations in which it might get burdensome or difficult for the other party to keep the information confidential for more time. The most common exclusions included in an NDA are mentioned below:
If it is already known to the recipient
Already released in public
Disclosed to the recipient by a third party that has no involvement.
What Happens in Case An NDA is Violated?
If a company found that any particular information from the document is shared publicly by the second party, then the first thing to do is find accurate proof or evidence. The company must try to find who shared the information or how it has been done, etc.
The next step should be hiring an attorney and taking legal steps towards it. Thus, these are the ways through which action can be taken if the NDA is violated in any case.
Thus, it can be concluded that the only thing that can help is the law in this condition. Even though a non-disclosure agreement is powerful proof in showing the information as it tells about the partnership and the other information related to the second party, it cannot be used as proof in courts, in case anything in the NDA is violated.
So, proof or evidence is a crucial thing to have. But, an NDA can aid in making the other party responsible if in any condition it is violated.
Summing It Up
If a person is running a business or just started one and wants to expand it, then they need to go for collaborations and other mediums for their projects. This will increase the chances of interactions with other firms and service providers. For such interactions, it is necessary to keep the information of the business perfectly confidential.

Today securing the information is the most important thing for any company. To empower a company, collaborations also play a very important role. NDA is the key to such situations. NDA is one of the best ways through which the ideas can be protected for app development while keeping confidential information safe.
Confidential information includes things like any new idea, data, and any other thing that need to stay within the company. A non-disclosure agreement will aid in avoiding potential conflicts in the future if the company faces any. NDA comes with multiple benefits that can aid mobile app development companies in improving and growing.
An NDA is best for a new company or if a company is in the growth stage. It makes collaborations and interactions with other parties easier and helps in business growth.
Frequently Asked Questions
1. What Should be Included in The NDA?
There is no compulsory format required to be followed in an NDA as long as it has everything needed by the company for securing the idea. Sometimes, companies make mistakes by leaving some important things. So, it is better to check it properly. Below mentioned are some of the important things that can be covered while drafting a Non-Disclosure Agreement.
Confidential material: A lot of confidential information is involved when mobile app developers work on an application. The content included in confidential information includes the idea or technical data required to be kept confidential. This confidential material needs to be included in an NDA for app development.
Ownership: In every industry intellectual property is a vital aspect. So if it is possessed by multiple parties, then, their business must be registered along with the authority to execute an NDA.
People involved: This section of an NDA includes the name of all the people involved in the project with the required information and having access to the resources.
Time-span: There is no fixed time for a Non-Disclosure Agreement. The duration varies according to the company and its requirements. Generally, the duration kept by companies is two years to five years. But, this can increase or decrease according to the company requirements.
Governing law: The governing law must be mentioned in the agreement.
Deemed confidential: The ideas and information of a company are valuable and need to be protected. Many companies protect such information using deemed-confidential clauses. This elaborated information is included in a Non-Disclosure Agreement accurately to prevent any breach. In this, the company mentions the data required to be kept confidential and the ones that don't.
2. What Does NDA Stand For?
NDA stands for Non-Disclosure Agreement. As the name suggests, it is a document that prevents disclosure of the creator's app, idea, and other confidential information. It is made by two parties who agree on keeping an idea or information confidential and not disclosing it to anyone.
3. Does the NDA Expire?
Non-Disclosure Agreement generally does not have any expiration date. But, if an app development company wants to keep an idea or information confidential for some time only then, they might set a specific date in the agreement. There is a general duration of two to five years that most companies decide on for their non-disclosure agreement. But, it can vary according to the requirements of the company.