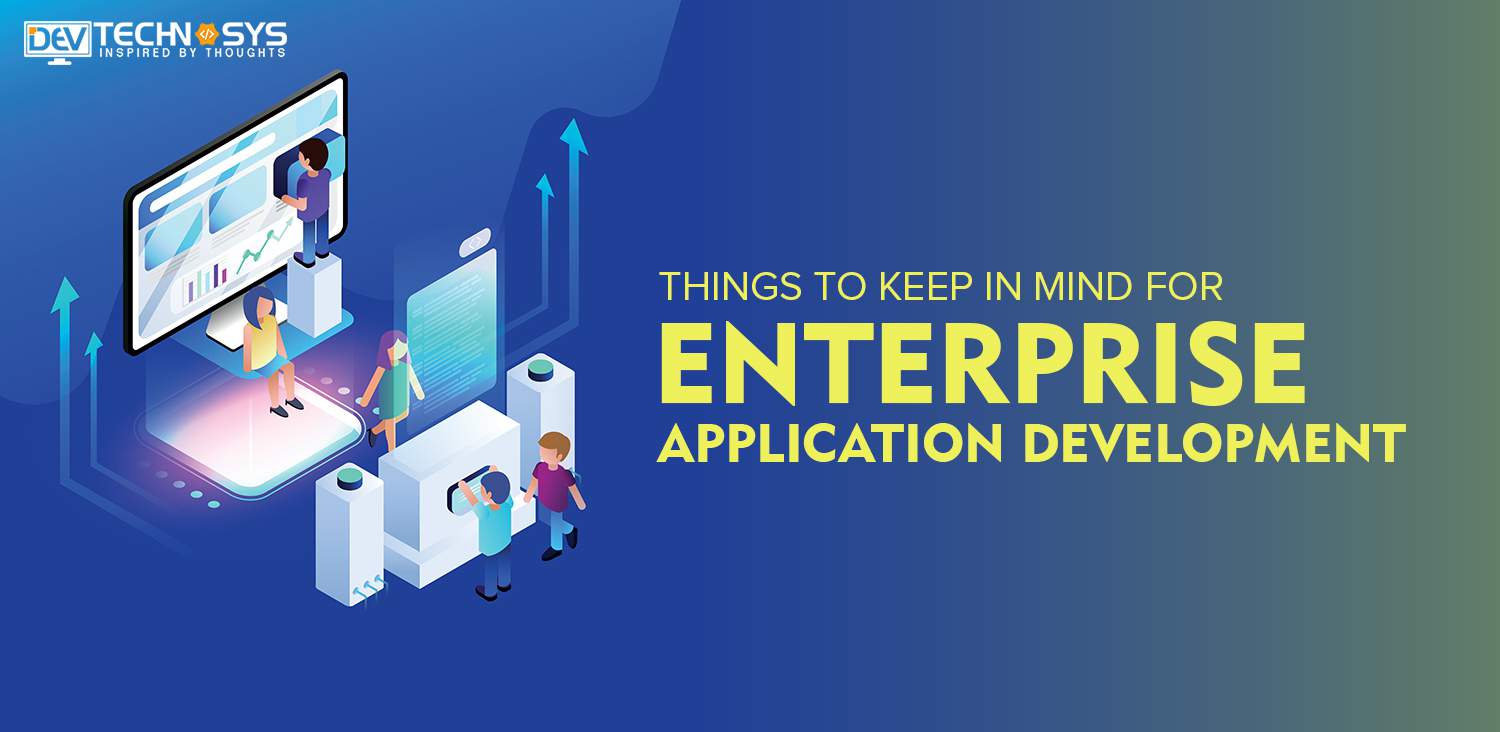 Mobile phones are quite rapidly becoming the go-to device for a lot of businesses with Android operating holding the biggest market share in the entire field of enterprises currently. It is leading over the Windows desktop too. Despite this particular phenomenon, a lot of businesses are still finding it quite hard to actually keep up with this constantly evolving sphere of mobile app development.
There are various mobile app development services which offer mobile apps for business and enterprises. They have to overcome the various app development challenges associated with enterprise application development.
Key Things That Need to be Kept for Enterprise Application Development
1. Know the Audience
Whenever you are creating an app for the commercial market, you should know the end-user in mind as it is a vital part of the success of the application. The same thing goes for creating applications for enterprises. This essentially means that you need to talk and discuss with the employees in order to better understand their department culture as well as ascertain their different requirements.
While you may have a particularly great idea, in case you don't actually talk to the people who will be the ones using it, you might miss out various little nuances which can make the life of the employees much easier.
2. Choose the Right Platform
You need to think about which particular platform to choose in order to build an app since most of the employees are using more than one device on a daily basis. Also, the inherent rise of wearables along with Internet of Things or IoT has a great potential to double the device number.
In case your employees are currently using multiple platforms, it is better that you create a web-based application which can be used across multiple devices regardless of the platform or operating system. It will certainly save a significant amount of time and money since you don't have to actually create apps specific to any particular platform separately.
Read the Blog: Tips to Plan your Budget for Your Mobile App
3. Make Mobile App Development the Utmost Priority
It is quite an obvious point, however, if the companies wish to deliver more apps as well as at a higher-quality, then the development of enterprise mobile solutions needs to be the major priority of the business. When enterprise apps are becoming the priority, the further step is to actually figure out which particular app is required to be developed.
The best way for any business to do this is to essentially create a roadmap which can easily be passed to the mobile app development company which takes all the apps needed and then prioritizes them by the inherent business impact then the company can easily asses how time-consuming and difficult it is to make the app.
Then only use can actually move forward with the particular mobile app which will have a greater business impact along with better ROI. Having a perfectly laid out roadmap helps in keeping the entire process on track by means of ensuring the everyone knows what the major priority is.
4. Planning All of Your Plans
The very first step of development of enterprise mobility solutions is the planning phase, and most often people don't actually realise that it is one of the major steps that can easily make or break the app development. A major trend in the enterprises is underestimating how much time, as well as resources, are actually required in order to develop the app.
The mobile application development company will have to identify what needs to be done and then design in a particular way that will offer better user experience and fit the business too and then only it will be required to be developed. After this, you need to test and evaluate it as well as fix any issues which may arise during these distinct tests.
It is worth noticing that fixing everything at once can cause new ones and you might end up confusing yourself by actually losing track of the inherent cause. It can be quite time-consuming. In order to mitigate this, the enterprises have to consider a separate new model towards app development.
They have to approach a bimodal strategy that utilizes two distinct models of mobile app development which can help to support both innovation and efficiency. The first model actually pushes for much more stable infrastructure as well as APIs in order to receive and process the data without actually impacting the entire application.
The second models utilize a highly productive as well as an agile approach to the entire development which swiftly delivers the various frontend app features that the enterprises actually require.
Read the Blog: Tips to reduce Mobile App development Cost
5. Tailor Make the Application
Whenever you are ready to start the app development, then it might seem quite tempting to only rely on the various templates or even easy to use tools of development. However, this isn't the best course of action.
Every enterprise is unique in various respects, and when it comes to investing in the mobile applications for the company, you need to ensure that it is duly fitted to the enterprise as well as customized for the employees. This also means that you need to avoid taking out different licenses of existing applications and various development tools.
It might seem to be a cost-effective method to simply borrow app from someone else or purchase tools to easily make it yourself, but depending on the total number of your employees and how long you require the license for can lead to more expenditure than simply hiring a mobile app development company for a one-off app. By means of doing this, you can easily have an efficient as well as cost-effective app for your own enterprise.
Conclusion
Enterprise application development has received a major push in recent times with more enterprise mobility solutions entering the market. However, when you are going for such development, consider the above-mentioned things in your mind and follow them.