Laundry can be a pain, especially when you are a working professional and running short of time. Gone are the days when people used to wash the bulk of clothes during their weekends. The invention of modern tools and technologies have completely changed people's lifestyle and schedule. Among all, on-demand laundry service is gaining massive popularity in today's fast-paced world.
The service includes everything right from picking the clothes to washing, folding, ironing, and delivering them to the doorstep. What could be better than getting laundry service in just a snap of fingers?
As per Statista, laundry and dry cleaning services will hit $14.5 million by the year 2025. Also, the experts have predicted that the revenue of on-demand laundry apps will reach 14,000 by 2025. This can be a great opportunity for entrepreneurs or startups to step into the business world and develop something successful that brings more profit and revenue. By looking at the stats, it is clear that on-demand laundry service will going to be a boom in the coming time.
So, if you are new to the business world and planning to develop a laundry service app on-demand, you will find this article useful. It highlights the amazing laundry app features that can help you develop a successful app. Let's take a look at the features one by one.
Infographic Representation of Features of Laundry Apps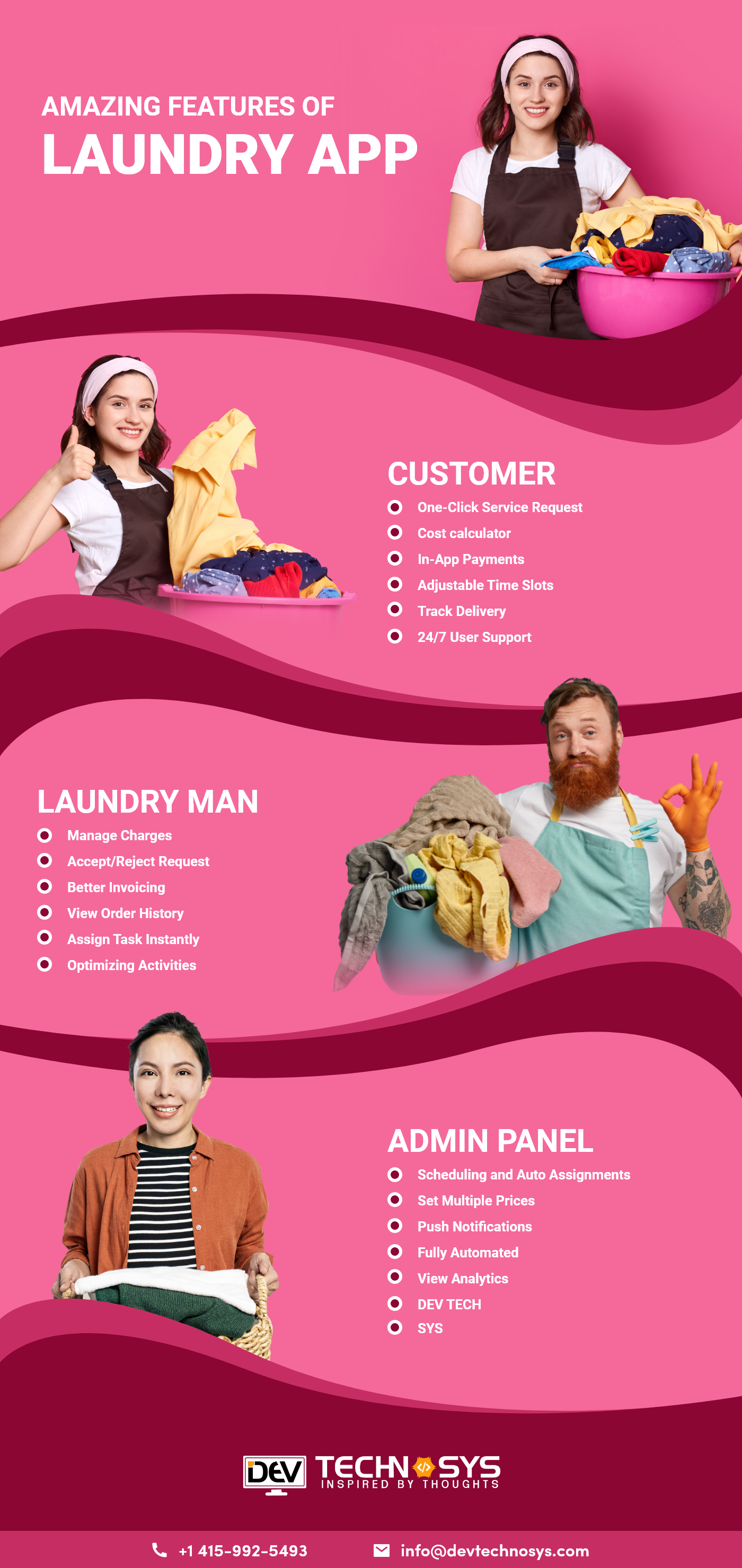 While people are getting busy with their hectic work schedules and falling short of time to commit their daily tasks, they are becoming more dependent on online applications and services. This is where on-demand laundry app service is gaining importance. So, why not take advantage of this big opportunity and take your laundry business to the next level. Get in touch with the mobile app developers and get a feature-rich application adhering to your business needs and demands.