When it comes to iOS application development services, the expectations go to a new level. Like every year, Apple is going to release its next update of iOS as iOS 13. It is rumored to be around June but many say that Apple is still working on its last release of 12.3. No matter what the truth is, the fact is that iOS 13 will be seen this year and Apple users are excited to see what it stored for them.
Apple iOS 13
Before staring it, let us get an idea on what this Apple iOS 13 actually is. It is an operating system of iOS on which Apple phone and pads work upon. However, there are no updates from the company end on this release. But we might welcome this inevitable by the end of this year. No matter what we lack on knowing, there are so many things that we already knew about the upcoming release.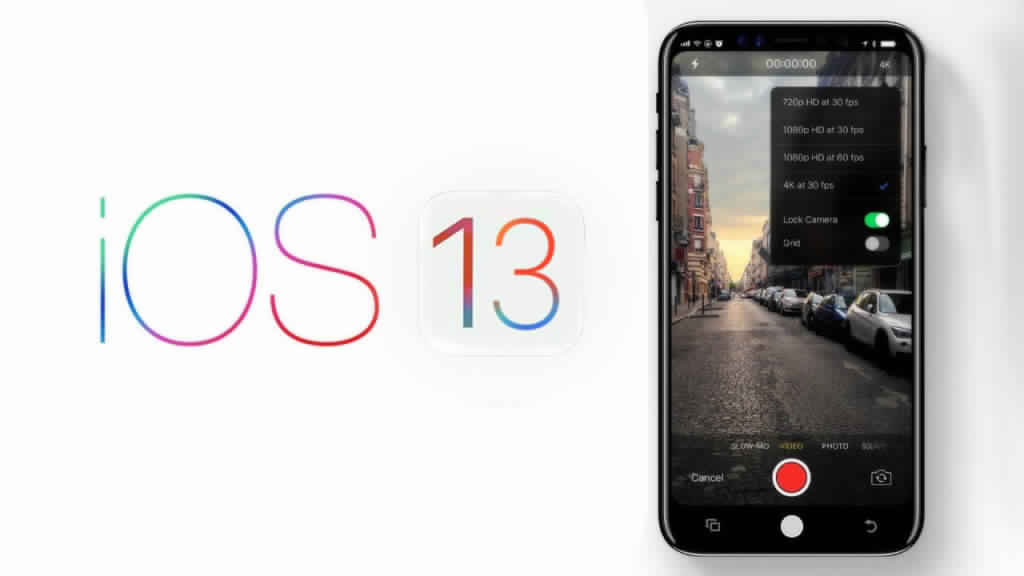 Everything to know about Apple iOS 13 before you hire iPhone app developer
The Apple iOS has already been in news without any updates from the company. So, while working on it, let us get some updated things about it that will be a new addition to our world of iPhone.
1) Fewer Bugs
The major benefit of the update is that it decreases in the total number of bugs every time. Hence, the performance of iOS 13 will be better than that of previous year update. Along with it, the big hit in the mobile application development company is that it will adopt many animations flow as well. This new release is mainly about app-closing animation and multitasking.
When it comes to iOS 12, the major addition to it was many beloved features that makes it new. However, there were a few negative effects of the update as well. With iOS 13, there will be some of the errors but low-hanging are well taken care of. It will feel much better than others at the time of app launch.
2) Keyboard swiping
The mobile phones usually have to swipe feature to it for keyboards. However, there are a few which depend on iOS app development company or third-party to get it. The swiping keyboard helps in getting the work done smoothly and on a fast level. Yet, it is possible that we don't get it done smoothly and work on different small mobile keyboards.
There are fast ways as well but iOS 13 might satisfy this requirement with the new keyboard. The internal choice can help in getting it done with the help of default keyboard for Apple. However, it is still shocking that we don't have it already but it is just a matter of a few months now.
Read the blog- How App Store is Revolutionizing iPhone App Development Services in the Last 10 Years
3) Reminder application
Another thing noted by Apple user is lack of reminder application on the platform. This makes the iOS application development services to work as the third-party to get something similar for users. However, now it might be possible that we will get a default application for the reminder. This will give us an insight on the to-do-list programs that is captured online only.
This helps in getting default sections that will put up the main screen sections away. Mark Gurman is working upon the reminder and stated that there is a total of four default sessions that are divided into four parts. This is in a grid that shows the task for the day, scheduled tasks, all tasks, and flagged tasks. There are different colors of every page for items on the list.
4) Maps application
When we hire iPhone app developer, the major thing to keep in mind is to keep up with the updates of applications. It is essential to make sure that we can maintain it and work on the maps update. The frequent locations to work on creating groups are to work upon the places for users. It works well enhancing the maps application to ensure that the improvement of an interface is well taken care of.
5) Sleep mode
The sleep mode is for the system-wide deliver to work on clock application. This is not just a glorified alarm clock but with the addition of bedtime feature to it, this will add up to enhance the efficiency of the clock to add up reminder area. the mobile application development company also works upon it to work on the reminding part for wakeup time and bedtime.
Hence, it is easy to set off an alarm to integrate the products with a sleep-tracking system. It will help in enabling overall control center such as mute notification, dim the screen, do not disturb, etc. This helps up with a lot of things to avoid any issues in personal or professional life.

Conclusion
These are the major release point that we might witness in iOS 13 release that must be kept in mind by the iOS app Development Company. There are even different APIs and framework added to it that helps in the development of the application. The integration is done by developers with a major thing that keeps control in mind. However, these additions will only add value to the functions in the mobile application world.