The real estate business has been the evergreen money-minting machine for the builders, but for the house buyers, sometimes the finding becomes too tough for the sake of fair deals. Spending out the six figures amount over one deal is a decision you can't take easily.
Real Estate applications help in coming out of the dilemmas people go through while buying properties and further accelerate the process of documentation and payment. 
In the profit-hooping market, where even the grocery deals ooze a satisfactory profit for the customers; how can the large deal get a "let it be" response from the highly conscious customer groups.
Whether you are finding an investment or dream home, you have to rely on the numerous "Sherlock Holmes" for the property such as Zillow, Realtor.com, and Redfin. These are real estate applications built by a real estate application development company.
The real estate apps let you scroll through the available properties while slouching on the sofa. The amazing apps are now highly trending, which not only heated the market but also increased the fierce competition ending up with the maximum profitable deal for customers.
What Are The Real Estate Apps?
Real estate apps can be well interpreted as a platform encompassing a set of features where real estate agents and brokers would be able to post properties for sale or rent and the search for buyers or renters ends up.
It cohesively enables various filters like type of property, location, amenities, price, etc. to enable users to extract relevant searches.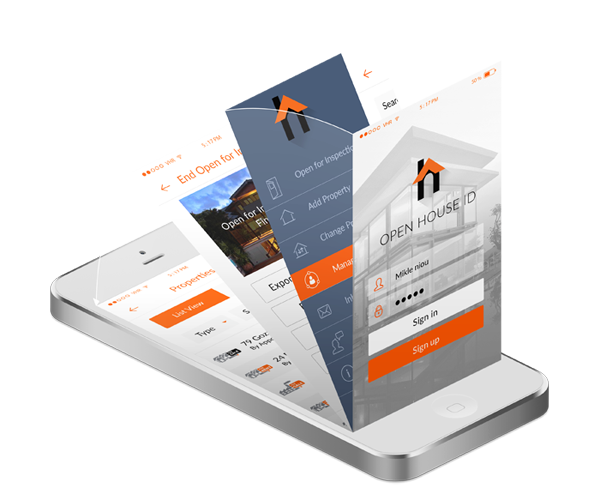 Furthermore, the integration of Google Maps allows users to explore the directions and street views around the vicinity of the users' search.
It makes it quite interactive for the users, enabling the growth of business models through platforms and providers. As a result, today it becomes quintessential for every real estate app developer to integrate numerous comprehensive features with apps.
Types of Real Estate Applications
Real Estate is not only about buying properties. It is further segmented into various divisions like rental Apartments, Corporate offices, or large properties for educational institutes. Let us first list down the types of real estate- 
Residential-

Residential buying involves the properties which are used to live and are for personal use only. 

Commercial- One can look for Corporate offices, land for manufacturing units, or for storage and warehouses.
Read More:- What Features An Ideal Real Estate Search Mobile App Have?
Top Trending Real Estate Apps:
With the consistent real estate app development, undoubtedly the necessity to hire an app developer and efficient development ensures that the real estate sector would race to make significant growth in the coming years.
While looking for a real estate app one should consider the list of API and MLS in the Real Estate Application as well. Evidentially, It becomes imperative to have a comprehensive look at the top trending real estate apps, So let's buckle up: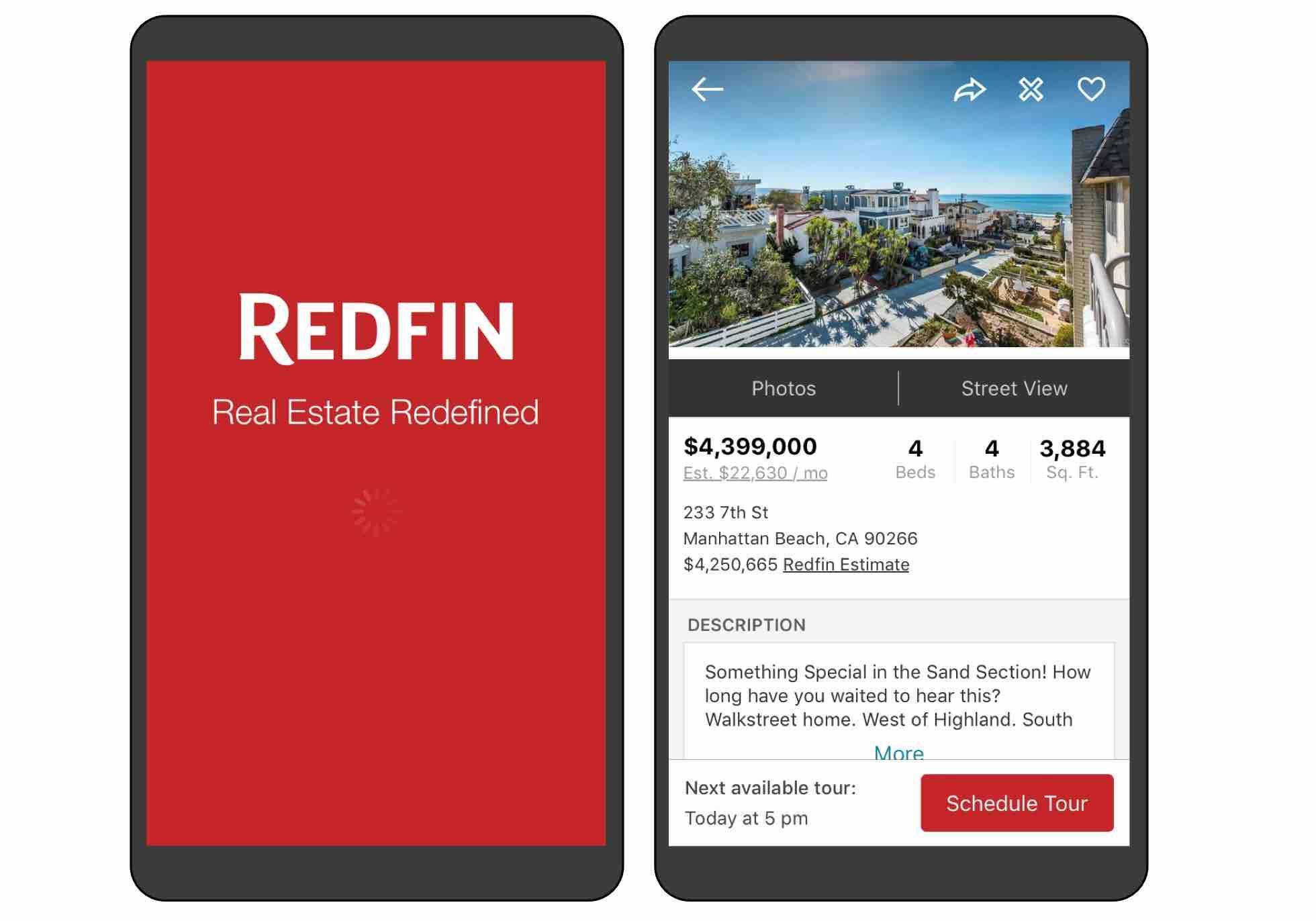 Redfin can be exclusively interpreted as an app as well as a brokerage firm. It offers users to explore nearby homes, open houses, schools, top-down maps, condos, and much more about the specific property.
It encompasses the best features such as foreclosure notifications, owner listing updates, short sales alter, etc. Furthermore, the app proffers the estimated value of the homes that are more accurate than apps like Redfin.
So, When it comes to starting an online search, over half begin with commercial real estate services, and another quarter start by using a search engine, and every active home search constitutes the necessity to have a feature that directs the idea about the homes in the area and the expected money for your option.
Undoubtedly, like Redfin real estate web application development must leverage apps with all contemporary expectations of the users and fortifies its importance. It lets you make a list of all the properties you like by tapping on the heart icon, just like an e-commerce app.  The redfin Agents are available only in the 90 locations in the US and it does not provide the agent services at any other location.
Top Characteristic- One can schedule virtual or in-person tours. It also tells the best time to do the tour and tells the available slots for the tour.
Ratings- Redfin has been rated 4.4 out of five stars, there are around 50,000 reviews on the platform. While on the Play Store it has been rated 4.8 stars with 7 lakh around reviews.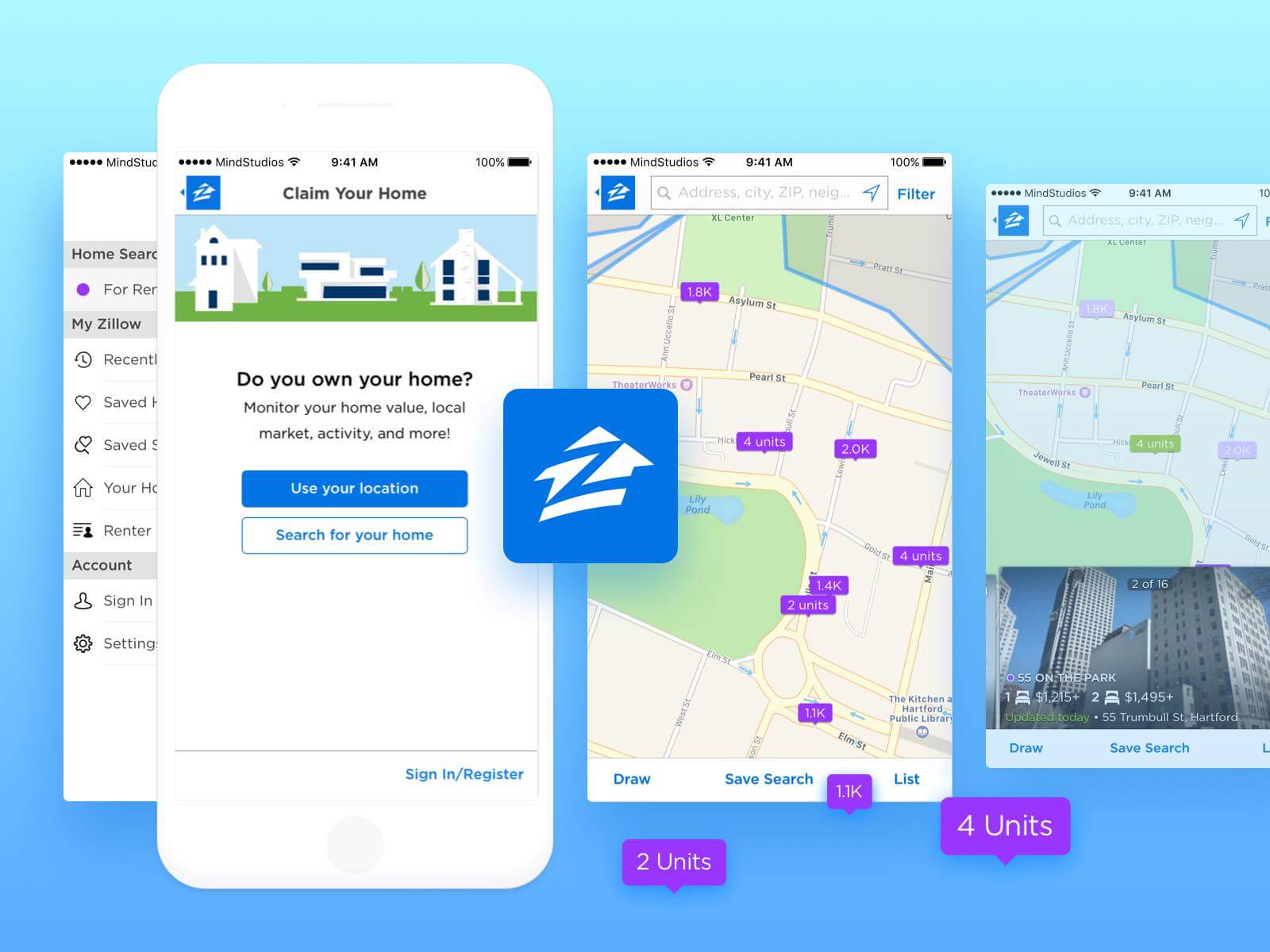 It is a well-known real estate app development and has phenomenally discovered space for itself among real estate consumers.
Zillow is the most downloaded app in real estate and has been a pioneer in this field and assists users in exploring the estimated home values, last sale prices of homes, and virtual look for almost every home in the US.
One among the exponential features, Zestimate offers users to search for the rent or value of every property and further features like foreclosure stats, geographic location, property type, address, no of beds and bath, region, etc makes it more significant for the users.
In other words, the users would be able to track their estimated home value and insights into a potential sale price for every home they would like to deal with.
Read the blog:- Time and Cost to Develop Real Estate Website and App like Zillow
The Zillow app permits them to view the value by location with further advanced filters and search options. Additionally, an inbuilt social tool like Renter profile, helps in accessing the potential realtors and landlords, while sharing tool permits to circulate users' search among their friends and family.
Ultimately, it enriches the user experience in finding their relevant searches whether it's through filters or not. The usability and compatibility of the real estate apps must be considered while real estate web development and that would be eventually conclusive for every user.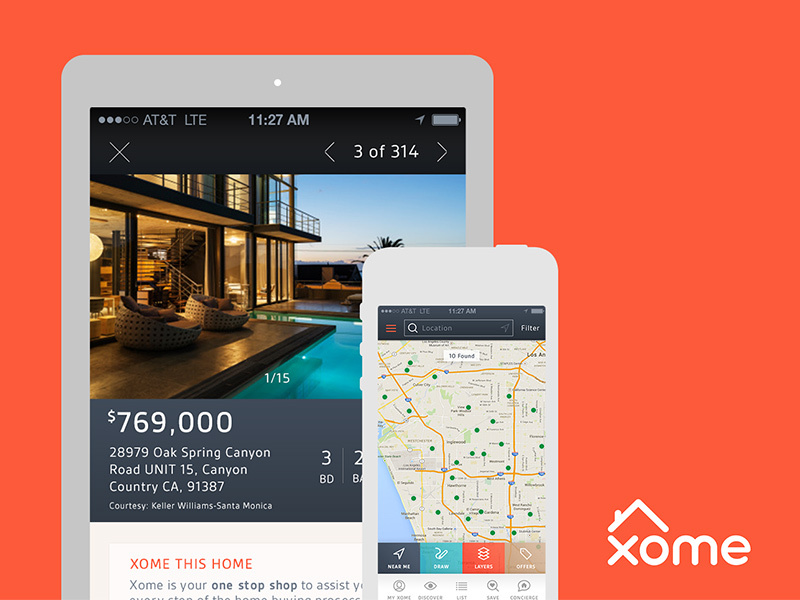 Xome is an ideal integrated real estate platform that hedges the purpose of the seamless home-searching process with wondrous and innovative search tools. It encapsulates numerous features or tools for a smooth user experience.
One of the best among all features, Xome Zoom, enables users to "zoom in" their search through property type, nearby schools, square footage, open houses the number of bedrooms and bathrooms, price range, etc.
Furthermore, Homes Only offers options to catch a lucrative deal on foreclosed, short-sale, bank-owned, and standard home listings, whereas Xome Concierge, makes them able to communicate with an agent, who schedules a visit to the property and answers the respective questions about the property.
So, invariably, all Android and iPhone app developers should consider a similar framework while developing apps like Xome that easily manages to offer its users the best option with all their expected facilities or features. There are many other multiple features in the real estate application which can be of use. 
Top Characteristic- It is best known for properties sold in auctions. Its map browsing function can provide information regarding ZIP codes, school boundaries, and even petrol pumps and hospitals nearby. 
Reviews- The App is entirely free. It has four-star rating on the Google play store while on the apple play store it has 4.8 ratings.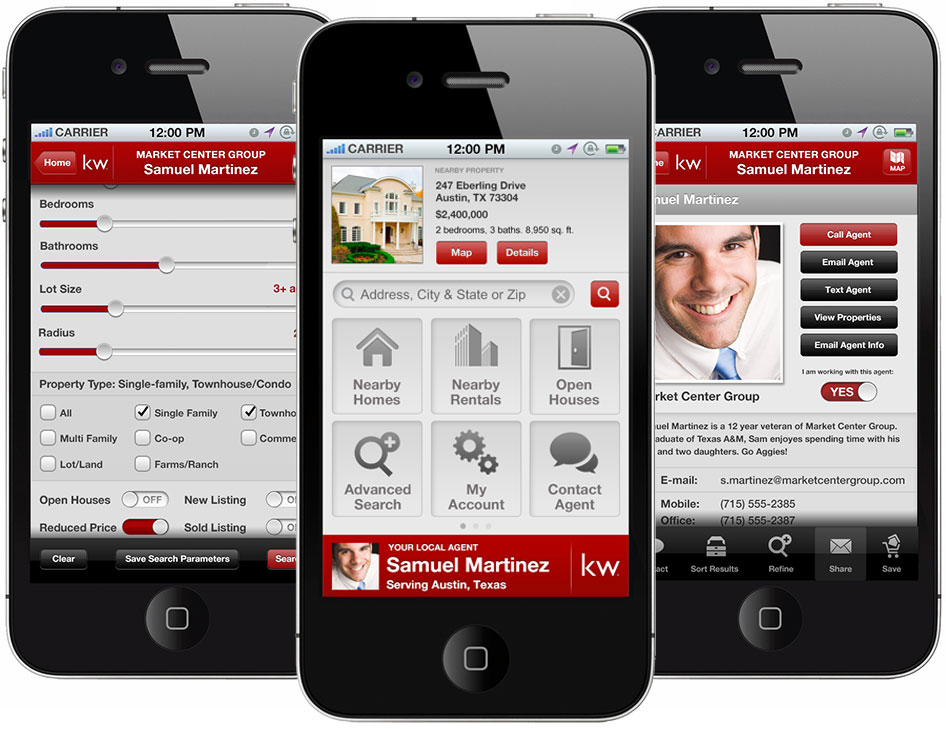 Smarter Agent is known for its well-accurate value estimation, compatible options for buyers, and dedicated platform for realtors, landlords, and buyers.
The app lists all properties that are well accompanied by relevant pictures and interactive maps It bolsters the pattern of the search by the users through its GPS technology that pinpoints the location, city, and zip code, and also makes them able to refine their search on other criteria like price, property type, interior, and exterior features, the number of beds and baths, taxes, and distance.
Additionally, it can also be filtered down through homes within a given geographic area, recently-sold homes, and homes listed by third parties.
The basic ideation for the real estate app developer is to equip the users to enrich their searches with different customized options. So, ideally, it extends the whole set of features to the users that would result in productive searches for the users.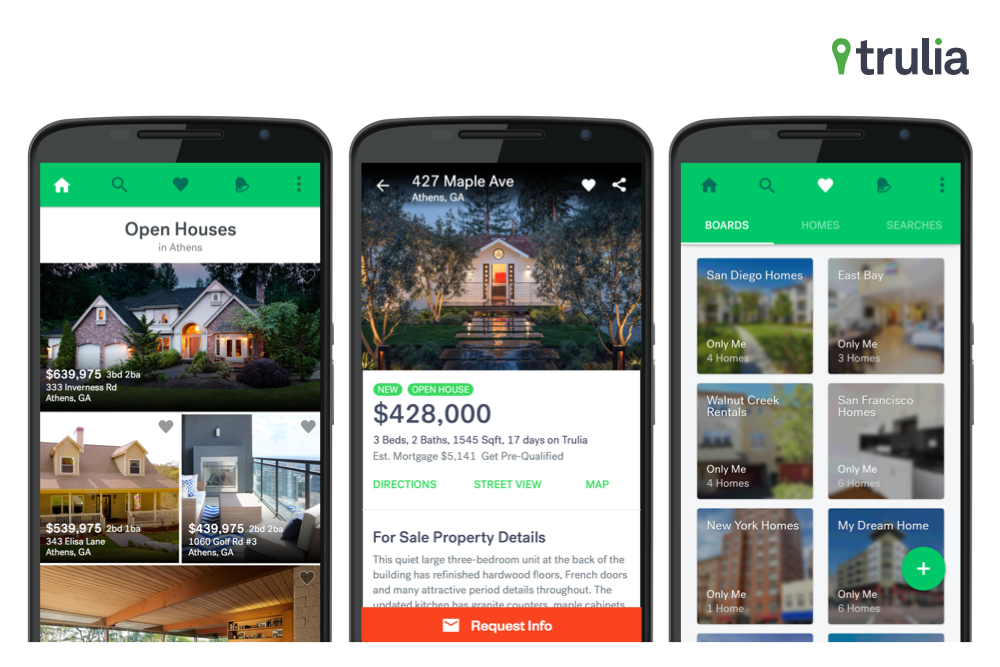 Trulia came into existence and worked independently but it came under acquisition by Zillow in 2014. The most important feature is the interactive search criterion that permits the user to specify their specific requirements to get the unaltered records from the database.

It gives access to an extensive collection of photos and videos with interactive maps, schools, restaurants, shops, ratings, and more.
The users extend their customized search for homes and apartments by location, size, and price, and also enable them to share users' favorites with their friends.
Furthermore features like easy calculation of the cost of the property, open house scheduler, a mortgage, support for Android Wear smartwatches voice controls, and a chat platform augments its influential role in real estate app development company.
In between the highly competitive market, the custom iOS app development and android development have to be done with a proper approach to leverage apps with extensive features.
Best Feature- It is a completely free real estate app that helps you get the best home value. The application also provides proper information about the neighborhoods and new houses available for sale. 
Ratings-  Trulia is an incredible application providing personalized results. It has a 4.6 out of five stars rating at the Google play store. While on the Apple Store it is 4.8 stars.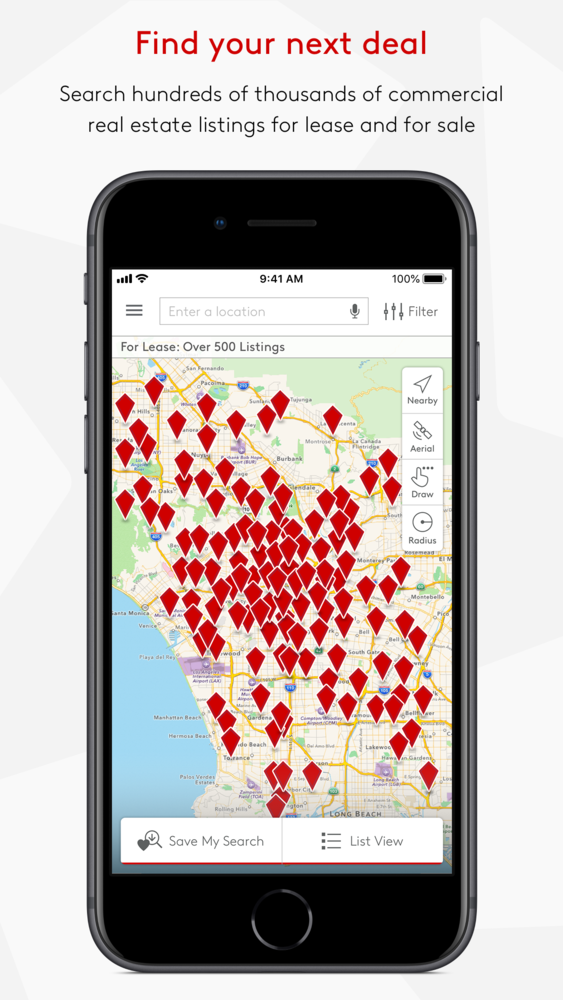 Google data shows that commercial real estate-related online searches have grown 60% since 2008, and here LoopNet claims to consolidate more traffic, potential listings, and extensive geographic coverage than any other competitive commercial real estate app USA marketplace Given the current state of mobile usage in general, brokers and firms in the commercial real estate marketplace has acknowledged the proliferated influence of Loopnet.
Furthermore, the featured-laden app makes it mandatory to hire dedicated app developers who wondrously patronize the integration of relevant features.
It offers users to narrow down their searches with various filters and explored their property with extensive photos, financial details, street views, etc.
Photos and online information about, real estate agent contact information, virtual tours, and photos were most important and LoopNet acknowledges it so grandiosely.
Top Characteristic – It is a market leader and specializes in commercial Real Estate. It is a useful application for entrepreneurs.
It provides all the information regarding the neighborhood, banks, or other corporate offices nearby. It also notifies the person as soon as there is a change in the status of the property one is eyeing. 
Reviews-  Being a completely commercial app, it at times works against it and that's why it does not have a lot of users as compared to other market giants. It has 4.6 stars rating on the google play store and a 4.8-star rating on Apple Store.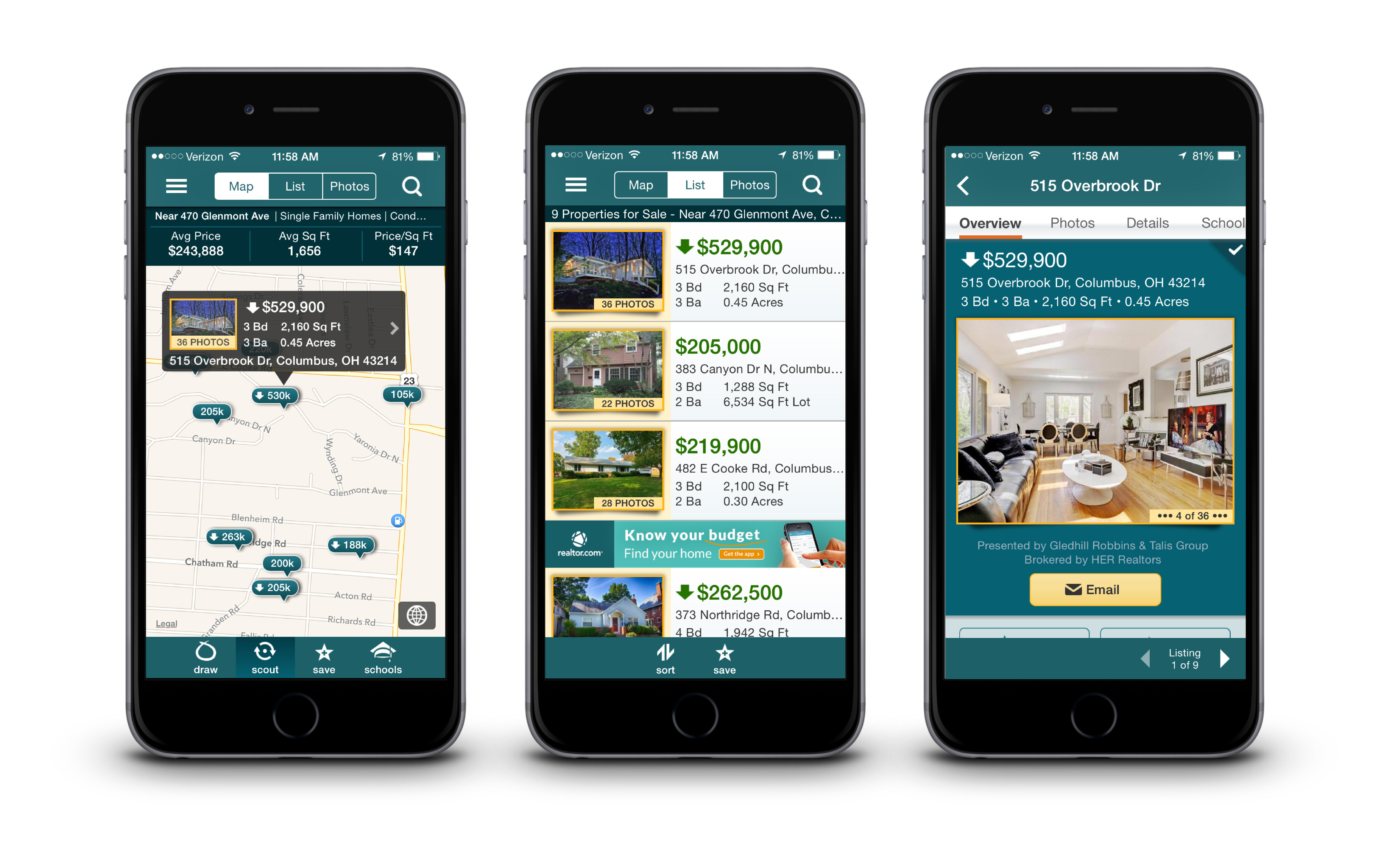 Realtor.com makes it simple to connect local agents with buyers with a wider range of properties listed on the platform.
The major advantage is the close relationship with the Multiple Listing System (MLS) that proffers potential data feeds invariably used by various sites on this list and it enables the users to have an option to contact a local agent even if they don't have a real estate agent. It allows the users to find properties by browsing their listings which gets updated after every 15 minutes.
The app knits more tremendous search results by filtering their listings by the prices, address, city, zip code, square footage, number of beds and baths, etc.
In a broader sense, the user can see schools, banks, restaurants, and shops located nearby the specific property listed, and the app push notifications to the users when the values of the properties changes.
Read the blog:- How Much Does it Cost to Build a Real Estate Mobile App
Furthermore, users would be enabled with customized search matching their relevant needs and wants, which can also be saved for future consideration.
In the present scenario, it's ideal to back a similar framework for every custom iPhone app development and android development, that would garner the users' needs with no probability of unprecedented variations or interruptions.
Best Feature- In realtors the listing is updated by the human agents leading to landlords and rentals finding exactly who and what they are looking for. It helps them in saving time and effort that they would otherwise involve in finding a perfect match. 
Ratings- The Realtor App has a 4.6-star rating in the Google Play store while at the Apple Play store it is 4.7 stars. 
How To Choose The Best Real Estate Application in the US-
You can look for the best application which suits you perfectly from the list above. As we have done thorough research behind figuring out the list of best real estate applications.
An ideal real estate application has multiple features, and these features are present in all the applications listed above. It also depends on the seamless working of the application without any bug or search error.
One should also consider that an ideal application is mostly costlier than the applications with fewer features. Below are the steps you can follow to choose the best real estate application which suits you well- 
Pen down your goals

Go through the list above

Shortlist 2-3 applications through which you can fulfill your goal perfectly. 

Make an account and you are ready to buy, sell or rent.
Conclusion:
The real estate app development company keeps developing the apps for the local market because the real estate industry basically runs over the trust and exceptionally users
sometimes demand a third party to be involved in the transaction.
The above apps list, we have compiled is based on the top trending real estate apps worldwide. You can find the app in your area whichever works well, and if you are a business owner or broker, you can also try to contact the real estate app developer for getting your amazing app developed and reach out to more customers with fewer efforts.