At present, there are limited areas that have remained untouched by the advent of technology, especially the On demand app development.
It is safe to say that soon these fields will be absorbed by the technology revolution. Over the last decade, we all have seen the spurt of startups and small size businesses all across the world and most of this follows the On-demand application business model.
Having the potential to embrace this technology revolution along with the ability to hire a dedicated developer is the major reason behind their success.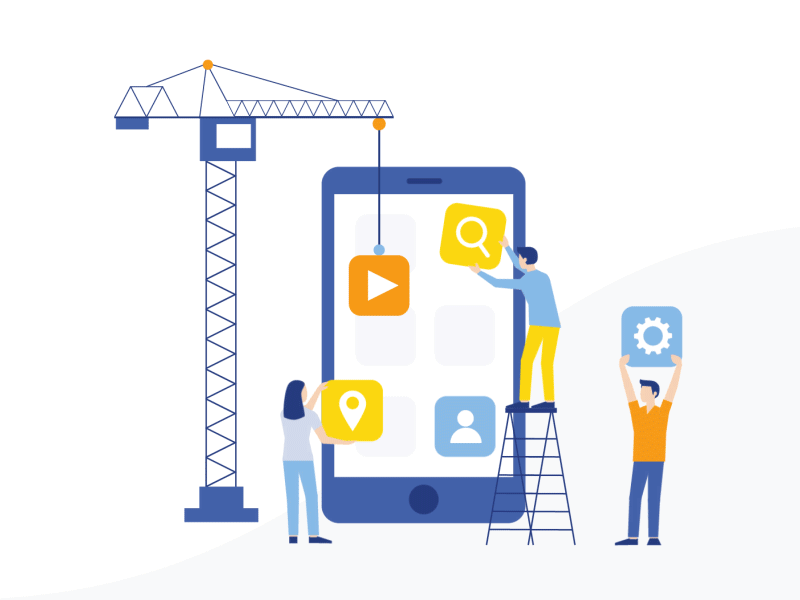 For example, uber and other taxi apps are not just service providers but they have restricted the whole industry by introducing unique and convenience segments to the business.
The golden rule in Mobile application development is that 'when the traditional business approach is subjected to innovation and advent of technology then it gives birth to a successful startup'
Elephant in the room 
There are lots of industries that can be disrupted by technology and entrepreneurs. At present, we are looking for all the potential aspects.
If you have an incredible idea to establish your startup and you are looking to hire mobile app developers then you can breathe life into the application and it is advised to follow the basics at first.
Choosing a Startup or small business platform to develop, one should never be considered lightly as it is a crucial decision to make which can affect multiple On-demand startup's resources.
It is justified that entrepreneurs receive various rewards but the work does not come alone, it brings stress and anxiety.
In order to make sure that the transition from employee to entrepreneur remains stress-free to the maximum, especially with On-demand application development, it is important to invest in the planning and preparation of the project.
Efficient organization and management is the ultimate key to ensure that the startup has the maximum chance of success.
By including a well thought out on  On-demand apps solution antonym for every execution during the process it is possible to reduce the risk and help to thrive the business.
The trick of the trade
There are some essential factors that are worth consideration when it comes to mobile app development for startups as when as small business platforms.
Some of the most crucial ones are mentioned below that are highly considerable in On-demand startups.
Balancing demand and supply
Baby steps
Modular On-demand startups
Top-notch app development
Balancing demand and supply
The demand for small business status and unique solutions in the same segment are bright. But you will be shocked to know that only 11% of the startups achieved success.
The possible reason behind their failure, in reality, is that they target to solve the problem startup problems don't exist in reality. Prior to Hire dedicated developers, it is advised to do a market trend analysis at the micro as well as macro level.
Baby steps
Behind a successful start-up all you need is to start small and take assiduous steps as most of the startups do not hesitate to take a big risk but they clearly ignore the calculated risks.
Behind any on-demand mobile app development project, it is not possible to bring multiple things together within a limited budget bracket.
The limited-service models like food delivery, taxi and others can easily operate on any ownership model in which capital and running expenses are limited.
If you are ready to bootstrap your startup then wisely make a selection with the requirements like hire mobile app developers or the on-demand services.
Modular On-demand startups
Technology keeps rapidly changing and it faces major optional down in every 4-5 years. Android search instances the platforms which are not adaptable for the latest innovations eventually get rejected.
Hence your On-demand app development business must be capable to adapt such changes in the market. Pay attention to include flexibility, high value, and a smart approach to your business.
Top-notch app development
Even if your startup for On-demand applications has certain limitations make sure to implement top-notch quality to your product or service.

For example, if you are willing to develop an application from scratch then consider if you have the essential requirements like developers, project managers, technicians, designers and so on. Developing the app from scratch asks for lots of investment and the ultimate need to hire a dedicated developer.
Never fall in the trap
Most of the time it is seen that the startups for small business platforms jeopardize their own business operations and proceed with any unsustainable On-demand application development just to secure the findings.
It is important to remain in line with the requirements to hire a mobile app developer, along with improving the business value rather than increasing the market capital.
If any indispensable capital is available then only accept the external market fundings. Because the large funding paired with unsustainable On-demand apps model can easily hamper the flaw.
Every startup is set to have a basic ideology of providing its services and products to the customer and giving them the things they want.
On the other hand, the customers in Mobile application development only consider the platform which can easily fulfill their requirements.
Hence in order to stay relevant and the miser mobile app development industry, it is important to address the cause also.
Conclusion
Once you have successfully identified the market share, the requirement to Hire dedicated developers is a lot to consider and provide undivided attention to your startup.
As an entrepreneur, you have to make sure to include the calculated risks in which every minor decision is made according to that.
You must extend the services in On-demand startups right from conceptualization to materialization as these things run it successfully on the application platform.
You have to be proactive with your approach and in order to adapt to the latest technology which helps to meet your platform focus on standing out with the business solution.
You have to make sure that the choices which you have made are backed with precise research and calculated risks.