E-learning is one of the most host-shot trends of this decade. The most significant credit goes to the technology that has made it possible for the students to learn something unique with the help of mobile devices and applications. Around the world, there is a massive craze for e-learning app development.
Even during the Pandemic(Covid-19), due to e-learning apps, college graduates and schoolgoers were still in touch with their teachers. On the other hand, it also helps the professionals sharpen their skills and add new skills to their skill set.
Education is one of the essential pillars of our life. It teaches us how to behave and apply the concepts in real life, and by default, it also helps us earn daily livelihoods for our families until we are alive. It has changed many people's lives, and it can be better explained by the people who have achieved success with the help of their education.
There are some legendary apps that cater to the educational demands of millions of students around the globe. It is such a fantastic option for anyone whereby enrolling an individual can participate in any course, earn a certificate and achieve their academic or professional goals based on it.
This blog is about the costs involved if you want to develop an app like Coursera. For informational purposes, the basic app will cost you around $15,000- $30,000. The cost of an advanced version of an app like Coursera will be more than this. Let's dive deep into the blog for more information.
About An App Like Coursera

Coursera is a website that offers free online courses. It was founded in 2012 by two Stanford professors, Andrew Ng and Daphne Koller. Coursera is the world's largest provider of Massive Open Online Courses (MOOCs), with over 20 million students in 190 countries.
An app like Coursera offers a variety of courses to choose from and is available for anyone to take for free. Courses range from languages, arts, and humanities, social sciences, mathematics, computer science, and business to health and physical sciences.

Coursera is a platform that offers online courses. The company has partnered with more than 275 universities and companies to offer courses to students. It also includes help with resumes and cover letters, interview preparation, and job search assistance. The app helps students learn about the world of work by providing them with a personalized learning experience. The app is available for iOS and Android users.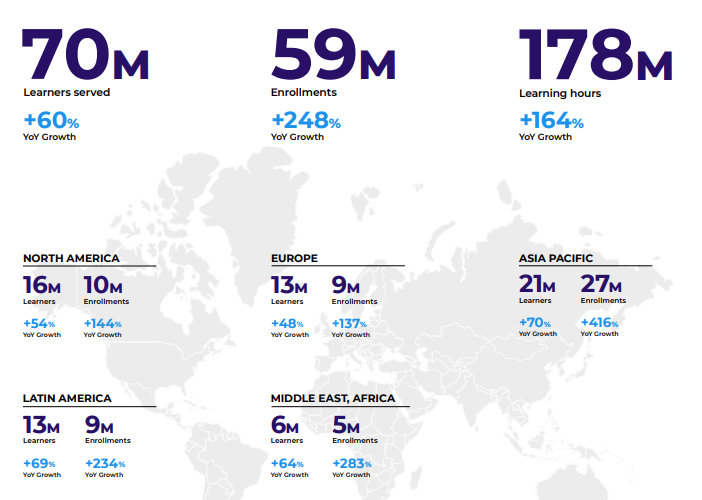 Some Key Stats That You Need To Look While Thinking About E-learning App Like Coursera
Looking into the key stats is necessary for an in-depth understanding of the market growth of e-learning worldwide. It will also help you to implement things in the right way. Additionally, stats accurately represent whatever concept you implement, specifying whether it is good to go or not. The same thing is applied to an app like Coursera.
● The worldwide e-learning market is projected to surpass the figure of $243 billion by 2022, and by 2026, it is assumed to reach more than 400 billion US dollars.
● Around the world, 65% of faculty members support using OREs(open educational resources).
● According to various surveys, online educational videos are the first preference of students to learn additional skills.
● The projection of online learning platforms is $56.69 billion in 2022, and by 2027 it will be $64.50 billion with a CAGR(2022-2027) of 2.61%.
● There will be 902.3 million users of online learning platforms by 2027.
● Since March 22, 21 million users have enrolled in different courses.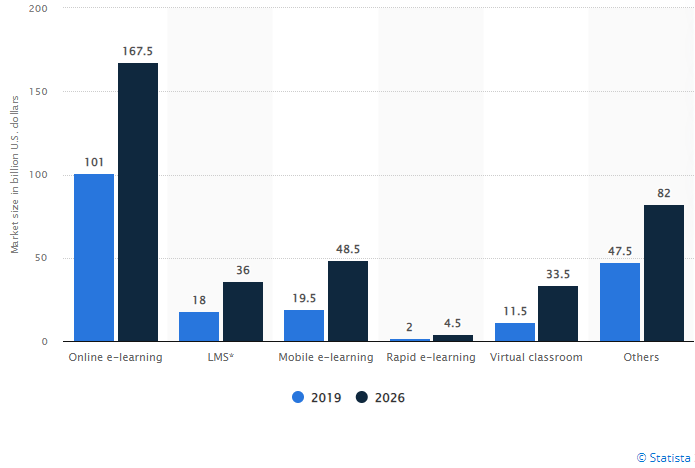 The Type of E-learning App That You Can Consider For Development
If you are looking for that –
How do you make an app like Coursera?
Then you would also love to read about the types of e-learning apps. While developing an app like Coursera, you can consider these types or infuse some unique components to make it supers and discrete from the other existing apps. So, let's start the list.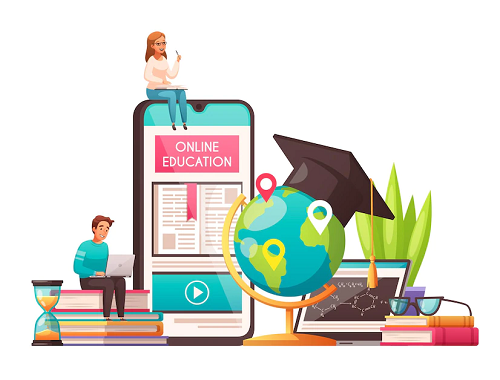 ● Subject-Oriented Educational Apps
These e-learning apps stand for schoolgoers where they can learn the concepts most innovatively. It is the point of focus of any educational services provider where they can excitingly impart education. Here an education app development company can help you to develop the app based on the requirements. The best example of education app development is an app like Byju. The students can learn the concepts like mathematics, physics, commerce, arts, and others. Other examples of these apps are Google Classroom, Khan Academy, and others.   
● E-learning Apps For Professional Courses
There is no need to mention apps like Udemy. It is for those who want to learn professional concepts like programming languages, backend development, and front-end development. Graphic designing and more. E-learning apps for professional courses facilitate millions of learners to add some professional skills or sharpen their existing skills.
 ● Mobile App For Competitive Exams
One of the best ideas you can follow for developing an app like Coursera. There are many competitive exams that students choose to take their career forward and to achieve something in life. Millions of students are preparing for exams like IELTS, MCAT, SAT, SpellBee, and more. Now students are taking the help of mobile apps, so if you are going to produce a mobile app for a competitive exam, then there are ample chances of its success. You only need to take assistance from educational app developers to implement the unique features.
● Language Learning Mobile App
Have you heard about an app like Duolingo? It is one of the top-notch apps that allows users to learn foreign languages. Native language speakers can choose any language from the 30+ languages available on the app. There is a massive craze among people regarding learning languages; some want to learn these for knowledge and others for professional growth. In 2020, the language learning sector was $6.18 billion, which is 33% more than in previous years. It is one of the top-notch ideas to consider for developing an app like Coursera.

Top-5 E-learning Platforms As A Reference Other Than Course
The online learning platforms cater to the needs of millions of knowledge seekers, professionals and individuals who want to sharpen their skills. So, continuing with this blog, here are some top references of online learning platforms that you can refer to for ideas regarding e-learning mobile app development.
#1. Lynda(Now as LinkedIn Learning)
It is primarily built for professionals where it offers multiple courses based on business, technology, science and more. LinkedIn Learning offers 16000+ courses where they can opt anyone of it in the choice of their language. These courses are available in 7 languages. Its popularity makes it the best in the B2B community.
#2. Udemy


Udemy is another top reference for eLearning app developers to develop an app like Coursera. It offers multiple courses for almost all disciplines, such as finance, commerce, engineering, and more. It works perfectly for educators, teachers, trainers, and students. 40+ million students are using this app for learning.
#3. Skillshare
Another fantastic online learning platform is Skillshare. More than 4+ million students are onboarded on this app. Skillshare offers courses for creative arts, technology, business, lifestyle, and other skills. It works perfectly for students and instructors.
#4. EdX.org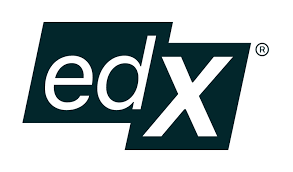 EdX.org is built only for students where they can turn their learning dreams into reality. They can choose the courses from multiple global universities such as Harvard, MIT, etc. It has tie-ups with 100 prestigious universities and offers approx. 8000+ courses.
#5.Thinkific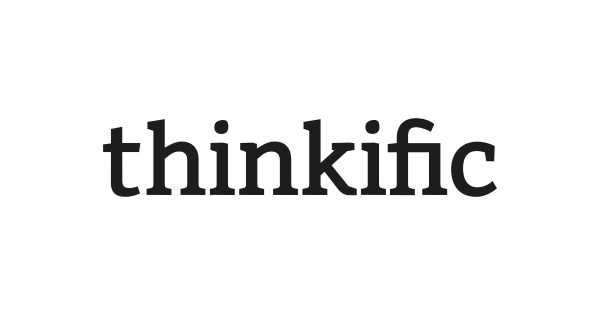 It is specially built for educators, teachers, and trainers who can create their course and sell it on this platform. The Thinkific provides educators with good earning opportunities. It offers multiple tools for course creation and an easy interface.
Are Educational Apps Profitable?
If you are also looking to know whether it is beneficial to develop an app like Coursera? The answer is yes. Since the pandemic, online educational mobile apps and e-learning app developers have had massive demand to turn an idea into an online learning app. So, let's check the advantages of an app like Coursera.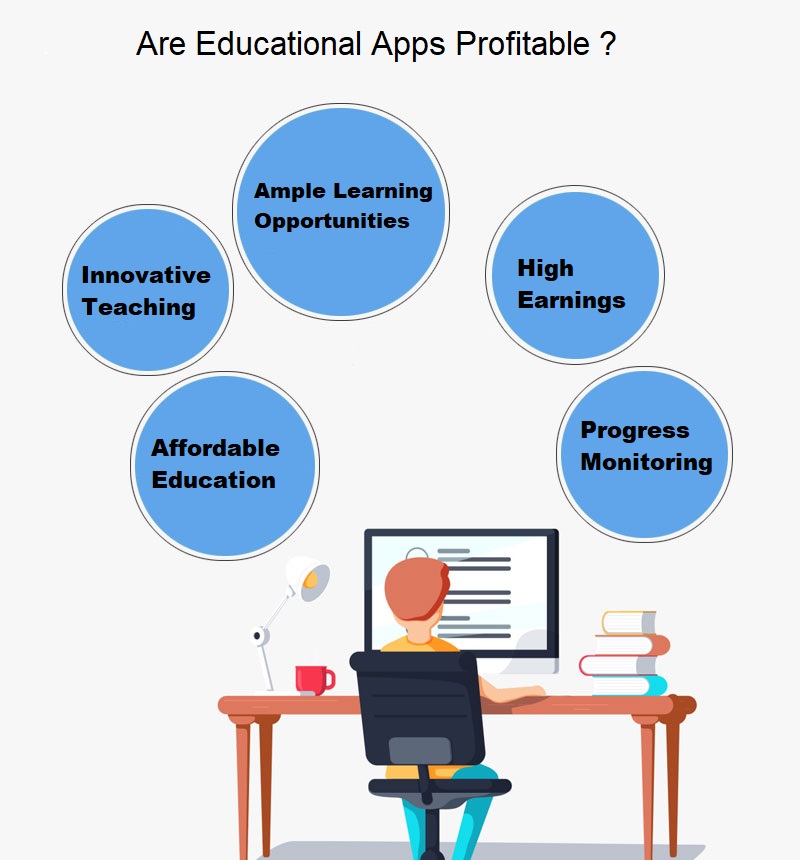 ● Innovative Teaching
The days of traditional teaching are gone. Not only the students but teachers also prefer innovative methodology to make complex concepts easy. The e-learning apps are making the learning & teaching process easy for many of us. On the other hand, generating good revenue.
● Ample Learning Opportunities
Due to the evolution in technology and the involvement of smart e-learning mobile apps like Coursera and Udemy, it is very easy to learn from anywhere and at any time. Even a security guard can up his skills after duty timings. Apps like Coursera work like a boon for everyone. It might be possible that you are also enrolled in some courses at any online learning platform.
● Affordable Education
Once upon a time, it was pretty tough to learn something without high costs, such as technology. But now you can enrol in any short-term technical courses using pocket money or a very small amount of your salary. Even a housewife can learn by using her piggy bank money. It is affordable for all. After all, online educational apps are decreasing the gap in society and transforming the world.
● High Earnings
From the business point of view, e-learning apps like Coursera can help you to achieve your financial goals if you are involved in the teaching and training business. Suppose, if you are a tutor of any subject, then via launching an app with the help of experts. You only need to find an eLearning app development company experienced in providing online learning solutions.
● Progress Monitoring
Progress monitoring is equally required for students and teachers, and the e-learning apps are the best to do it. On one side, teachers can monitor their progress; on the other, students can also track their performance based on online quizzes, contests, and others.
Top Features to Include in Your App Like Coursera
Regarding the cost of developing an app like Coursera, features are the most significant cost deciding factor. On the other hand, these are the features that decide your app's success. So, let's see the crucial features you can include in your app.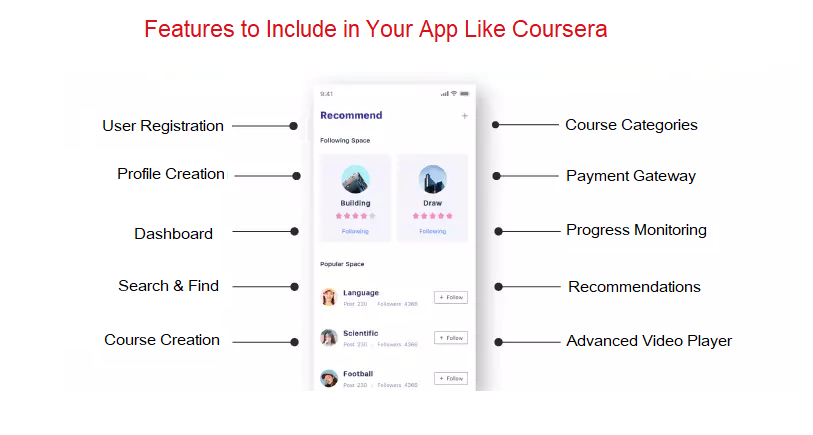 #1. User Registration
Here users referred to the educators and students. To use the app, both must register by providing the details such as name, email id, and contact number. Once the registration is done, students can enroll on the course. Teachers can create the courses, upload their videos & study material, and set the price or more.
#2. Profile Creation
While creating the profile, teachers can mention their bio, expertise, and skill set. On the other hand, students can add information like alternate email IDs or phone numbers, course preferences, and other options
#3. Dashboard
In real terms, the dashboard is like a control panel. However, it works accordingly for trainers and students. The trainer's dashboard contains valuable tools for course creation, such as video editing, sound editing, and adding animations. On the other hand, the student's dashboard contains the app navigation to the courses, quizzes, profile creation segment and other crucial sections.
#4. Search & Find
It is counted as one of the most desired features of any educational app like Coursera. The search and find option helps the students or professionals to find their desired course. It contains multiple filters that an individual can easily apply while searching for the course.
#5. Course Creation
The course creation feature is the most crucial feature of an app like Coursera. It empowers the teachers to deliver the course as they want. The content or course creation tools facilitate the teachers to create videos where they can include visual examples, animations, adding PowerPoint slides, quiz creation, and more.
#6. Course Categories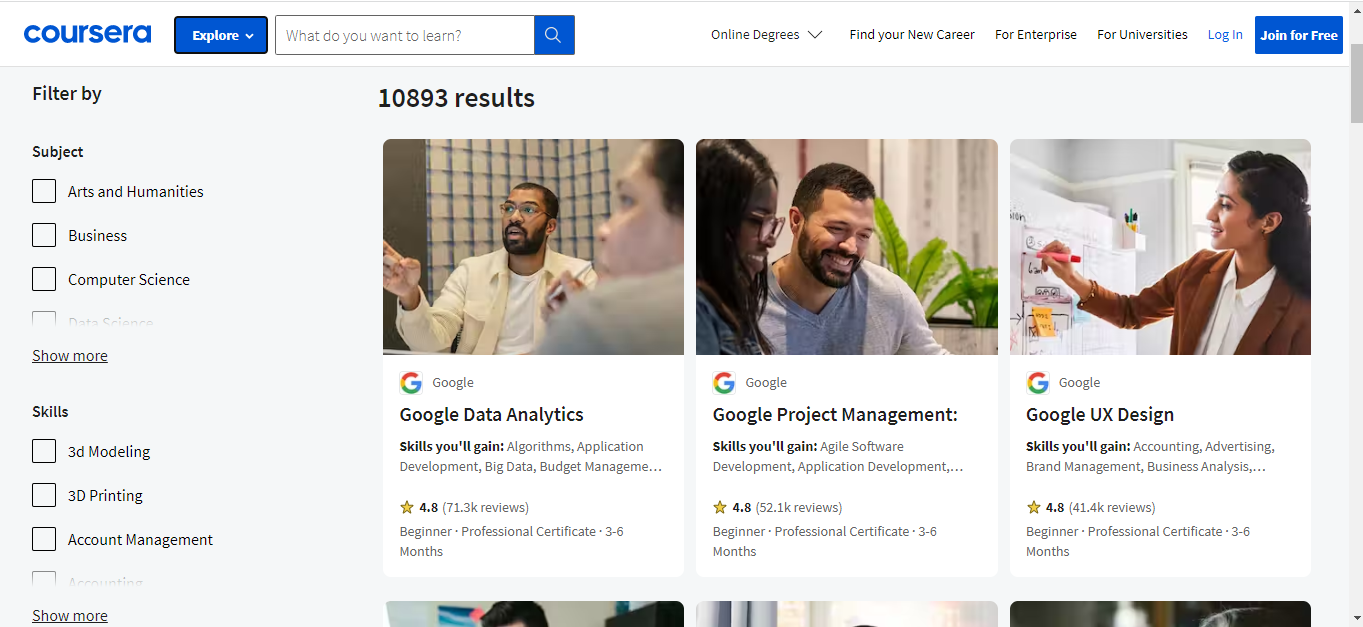 The course category sections contain the filters and course categories to showcase the current course available on the app. Here students can search for courses based on subject, skills, and duration. The course creators can create the course by setting the categories and subcategories.
#7. Payment Gateway
The e-learning apps like Coursera offer two types of courses one is open-source, and the other is paid. Anyone can join the open-source course without paying a single penny, but enrollment in a paid course requires money. So, here payment gateway helps the students to pay for the course via their preferred methods such as net banking, debit card and net banking.
#8. Progress Monitoring
It is one of the best features that an e-learning app offers. The students can track their performance after attempting the quiz or tests online, managed and organized by the faculty members. It shows the progress in the form of a pie chart, bar graph or wave graph. The teachers can keep the record of all students. On the other hand, students can look over how many questions they have attempted.
#9. Recommendations
It is an AI, and Machine Learning powered feature that recommends the course to the students based on their preferences and choices. Here a robust algorithm fetches the data and history from an individual's profile. It also showcases the most popular courses available on the app, the latest courses added to the app, and trending courses.
#10. Advanced Video Player
E-learning apps are known for video streamed lectures, either live or recorded. So, it must have a robust video player. The video player feature is required for apps like Coursera or any online e-learning app. It facilitates the users to watch the tutorials in series via an automatically created playlist or customized playlist.
Its functions are to play and pause the video, take screenshots of slides, volume modification, playback speed, multilingual subtitles, customized video resolution, and more. Here you can also include the features like saturation, hue control, brightness & contrast control.

#11. Push Notifications
Most modern apps have push notification features. It is one of the most valuable features that facilitate the users' stay updated. On the other hand, app owners or admins can send updates and news to the users whenever required. It works like if you want to inform users about a recently launched course on your e-learning app like Coursera, you can instantly send the message to all users with a click.
#12. Admin Panel
Admin panel is the soul of any app as it contains all essential features that an app owner requires to manage user activity, including students and teachers onboarded on the online learning app. It works like a control panel of any system. It facilitates the admin to manage the users, content management, adding or removing the courses, report generation, data analytics, and more.
How Much Does It Cost To Create An Online Learning App?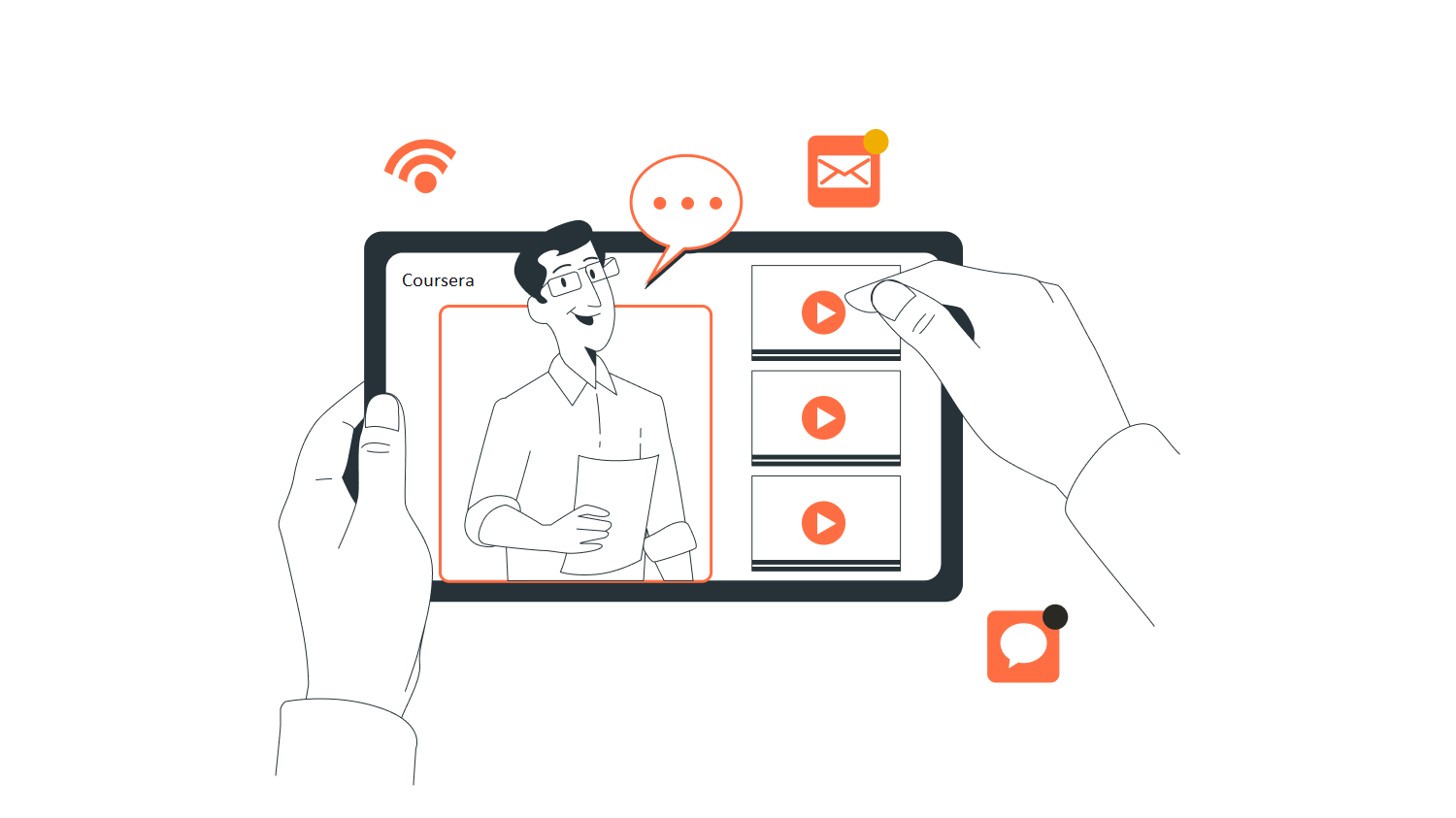 It is one of the most crucial questions every app owner asks before kick start the project. If you are also searching about How much does it cost to make an educational app? Then you are on the right path. It is your right to know the cost of developing an app like Coursera.
Initially, the cost of an e-learning app decides its version, i.e., basic and advanced. The advanced version will cost you more than the basic one. You can get a basic e-learning app for $15,000-$25,000. Most of the basic educational mobile comes under this cost range.
Several competitors are waiting outside to compete with you, so it would be best to think about an advanced app version containing advanced features and functionality. It may cost you around $20,000 to $30,000. For more details and an in-depth rough estimate, consulting with a trusted education application development company – Dev Technosys or any other that you find trusted and experienced is always beneficial.
The Final Thoughts
Mobile devices and applications have made it possible for students to learn something unique with e-learning, one of the hottest trends of this decade. On the other hand, education mobile app development is helping education-related business owners to meet their financial and strategic goals. Several online learning apps are available over the internet, and some apps like Coursera are legendary. These apps represent an inspirational model for e-learning app development. You can also implement your idea into a form of an education app, and taking the help of experienced educational app developers would be a perfect choice.