With so many food delivery applications in place, the process has to get smoother but still, there are a number of people who question it.
Yes, this platform has literally changed the way a restaurant operates and exclusively become one of the big bets for startups in the coming time.
The fame of food delivery app development is certainly getting at its peak and why not, as it is helping people have their favorite mean right at their doorstep.
But when it comes to application development, every single service comes with its own set of new challenges. As we are discussing here food delivery services, it is not that difficult to develop a food application. But the big challenge is exclusively related to its maintenance.
Let's take this discussion ahead right from the start. This trend of delivering food right at the doorstep started in a rush and it needs to be considered that the logistics process of this industry is quite complicated.
Yes, the drivers here are not actually benefited from the GPS tracking facilities. Not only this the menus and the inventory list need to be updated with the help of restaurant app development on a regular basis.
Yes, there also needs to be proper management of the orders which come in huge numbers on a daily basis with an excellent system for getting the order dispatched.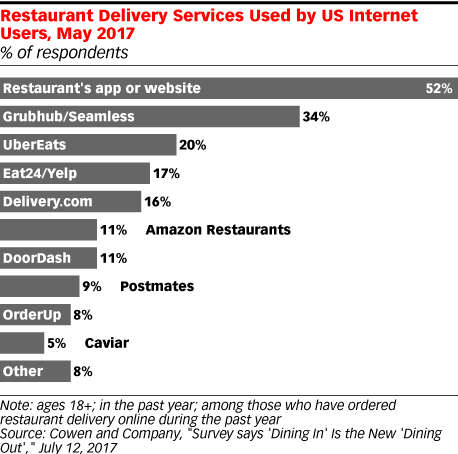 It is a very serious task and it does require a very thoughtful approach. After a detailed analysis, we found the challenges faced by food ordering and delivery applications like UberEats or Swiggy to overcome all the hurdles.
Here we will be discussing the respective challenges and the preferred solution to overcome those which can make the entire process better without any kind of complications.
The online food delivery application has literally become very powerful but yet it has its own range of dynamics within which it works.
Below mentioned are the challenges that will help you understand more clearly about the respective channel, take a look:
Read also: A Complete Guide To Food Delivery App Maintenance Services
Ignoring Users Loyalty
When it comes to the digital world, there is nothing more that attracts more than fidelity to the users. They are always looking for more choices and this can keep the users hooked to the respective services. So, the only mantra which can help you with better results is making it merrier for them.
It becomes very important for you to maintain customer relationships or else face the bitter consequences. It has been seen that a restaurant or online delivery service helps customers with a wide range of offers and deals they are benefitted big time on a regular basis.
So you can hire app developer and let them know to help customers with freebies on a regular basis to maintain their loyalty of the customers.
Not Keeping The Prices Predictable
Whenever there is something new in the market, the biggest challenge comes in the form of competitors. Online food delivery application is no different and it exclusively has big competition in the industry with so many applications in the store.
With this competition, it exclusively becomes difficult for one to continuously stick to one price model. Yes, if the given rates are not pushing the sales higher then you must opt for a change.
Small businesses must start with smaller margins so that you can attract customers but if you put the charges more down then it will keep you out of the business.
So, it is important when you are looking for on demand app development to keep flexible rates which can help you remain in the game and help customers avail the benefits they are looking for.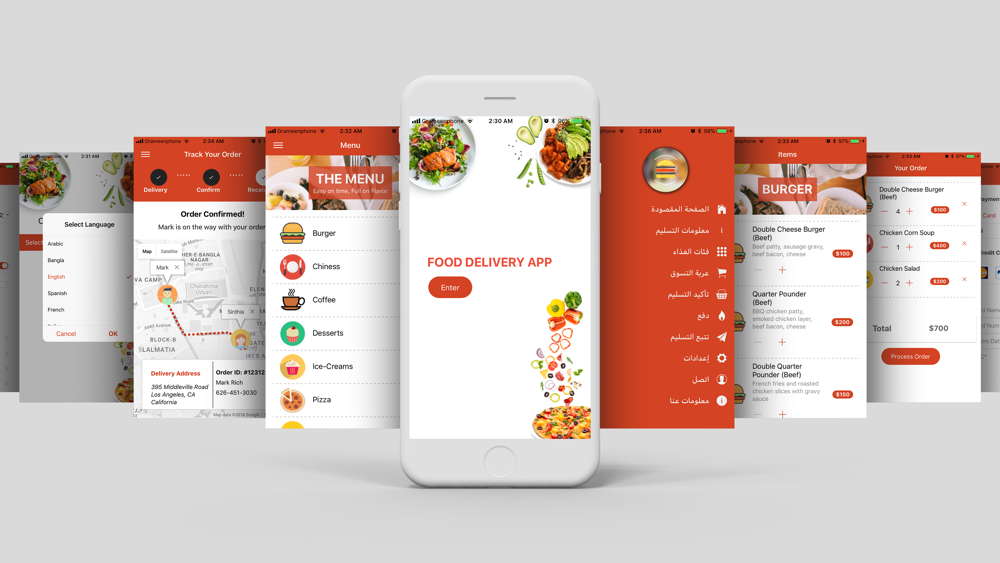 Giants Arrival
Seeing the potential the industry of online food delivery applications has, there are a number of eCommerce companies stepping into this world making it more difficult for startups to survive.
Yes, the inclusion of UberEATS and Amazon has been big news and quite a challenge to deal with. Not only this but there are some big old names also in this business like McDonald's and Starbucks also considering following the same route.
These companies already have the required financial resources to manage the operation with perfection, it enhances the competition big time as it is not possible for the small setups to do the same. It makes it quite a struggle for them to maintain their place in the industry.
Logistics Problems
There are some serious issues related to the logistics of this food application industry. Not only it is restricted very difficult to manage.
But if the logistics services are limited to a particular place, then how will it help them avail the maximum orders they are looking forward to achieving.
They also need to check the number of vehicles required which can help them manage the maximum number of orders without any kind of complications at all.

The biggest question remains is to keep the food fresh and delicious while being transmitted to the address of the user. This shows that there are a number of challenges that still need a lot of attention.
It is important that the food is delivered as per the given time limit and that too without hampering the quality of the respective cuisine. Maintaining this will help you live up to the expectations of the customers or else all will be lost in a blink.
Keeping The Food Quality High
Most important of all it is important to make sure that the food quality is top-notch while being delivered to the customers. With food being packaged properly is a very big concern to have.
Not using the right packaging material can hamper the quality of the food big time. So, it is important that one uses hygienic and compatible packaging materials which can keep the cuisine in top condition whatever the weather is.
Projected Food Delivery Market Size
| | |
| --- | --- |
| Year | Value ($bn) |
| 2022 | 140 |
| 2023 | 150 |
| 2024 | 170 |
| 2025 | 190 |
| 2026 | 230 |
| 2027 | 250 |
| 2028 | 270 |
| 2029 | 340 |
Sources: CB Insights, Research & Markets
Wrapping Up
So, this shows how the online food application delivery system has a lot of challenges to overcome and how can they do this!
All you need to do is to get yourself connected to the right mobile application development company which can help you overcome all the challenges without any kind of complications at all.