The technology at present is evolving faster than ever before. It is especially because the professionals are constantly looking for neoteric measures to innovate with the solutions faster.
They are building many Web development services to perform the functions with mode definition and ease as compared to what they have done in the past.
However, the most phenomenal and Agile evolution in technology is witnessed in the web Development Industry. The web development market share and reach are growing exponentially and the growth in every passing there is visible to all.
The advancements in technology and innovations are proving to be significant to the businesses in such a way that they can easily evolve as per the following trend. It can equally be stressful for organizations that may overlook its importance while integrating it into their website solutions.

Every year the trends and advancements in web app development technology are driving new orchestration for the Web development company or developers.
In fact, business owners are constantly on a way to develop and discover new technologies. The incorporation of the latest trends in progressive web applications or other digital web applications can be extremely helpful for businesses.
But to stand on the echelon just like the incorporated Giants like Amazon or Google, organizations have to carefully analyze the tendencies prevailing in the web Development Industry.
They must also focus on the ever-changing trends and technology that are being introduced to the same. To help you deal with the web development frameworks we have listed down the most effective and latest trends in web development 2021 that every CTO must look up to.
Top Most Web Development Trends In 2023
The technology and its by-products continue to evolve as the leading Website development company finds new ways to do the functions faster and flair.
Not many segments feature as much of this innovation as compared to the actual area of web development. Even mobile app developers are always looking ahead to discover new trends that can easily catapult them to a better future.
For many organizations, it can be a problematic situation to keep up with the latest trends. Let us walk you through some of the most relevant web development trends in 2021.
1. No code or low code will drive Website development services
No code or low code Trend sprung to the home of simplifying the lives of the users. Experienced developers or web development companies can use this tool for streamlining the workflow and to reduce the workload.
Eventually, it helps to enable the development team to focus on other tasks as well. The tools of simplifying the application code have made it convenient for the citizen developers to develop incredible applications without working on complex codes. No code is going to be a major trend in 2021 as it is something that has already grown enough in the last year.
Read More:- What Is Low-Code No-Code Development? Is Low-Code No-Code The Future Of Application Development?
You can take a look at your Web application development company product development life cycle. It will help you understand the project that the IT team is currently undertaking manually. You can also integrate no code or low code tools in your project workflows to optimize them and to limit wasting time.
2. Artificial Intelligence and machine learning will accelerate
Artificial Intelligence and machine learning technologies are entertaining in such a way to upgrade the lives of many people. However, as many companies are already investing in technology, we might witness leaps in its potential.
Machine learning and natural language processing, in particular, have evolved from just being theoretical concepts. For instance, the YouTube platform uses natural language processing to develop the subtitles from audio automatically.
Read More:- What is artificial intelligence and how does AI work in the future?
Google Analytics makes the most out of machine learning to understand the behavior of the websites. The growth of artificial intelligence technology is evident in a Web development firm.
It is in reference to integrating the technology in recommendation engines, chatbots, SaaS tools, etc that can assist the employees to perform efficiently.
You can assess your current organization workflow for determining the revenue to start with artificial intelligence or machine learning Technology.
You can consider incorporating artificial intelligence drive and tools and analytics components in your marketing campaigns. It will help you uncover various business insights.
3. Voice search and navigation will explode
All thanks to the internet of things solutions that have held the promise for very long. Two segments in special consideration, voice search, and navigation are responsible for the growth of what we see at present.
It is estimated that by 2023 there will be around 8 billion digital voice assistants in use. Other stats says that by the end of this year there will be more than 163 million smart speakers.
Read More:- Voice Search And Navigation Are Going To Be One Of The Most Dominant Web Development Trends In 2021
The growth in voice search in navigation areas can influence how the Web development company in USA interacts with digital solutions and search engines. It simply means that digital marketers or developers are required to adapt how they used to perform things.
You can optimize your web development content for position 0 with a brief introduction and use bullet points or tables wherever possible. You can hire a professional team and do not hesitate to strike a conversation all tone in your articles or blogs.
4. Progressive web applications to replace the native applications
By any stretch of concern or imagination, progressive web applications (PWAs) are not new. Moreover, their influence is continuously growing every passing day.
PWAs offer an array of advantages and due to the very same reason companies are integrating it for their platform. PWAs provide a rich User experience and with the increase in the use of mobile devices, many companies are willing to continue with this potential Trend.
PWAs also enable the websites to quickly load and allow users to even work offline. Many companies Hire dedicated developers to recreate the in-app experience of the website within the browser and to make things a lot easier for the developers as well as users. A leading example of this statement is witnessed on the Pinterest mobile website.
Read More:- Will PWAs Replace Native Mobile Apps?
Developing native applications is a complicated and long process as compared to developing a traditional website. If you are willing to revamp a desktop web application then you are required to optimize the same for mobile as well.
Instead of developing different applications, you can develop your website in the form of progressive web applications to enhance your customer experience.
5. Single page applications for Web development services
The concept of single-page applications (SPA) is already well established and we will continue to see traction in the same in 2021. it is annoying for almost everyone to wait for the web pages to load whenever they are browsing online.
That's where single-page applications allow users with uninterrupted scrolling. Many companies like Facebook and Google are already offering the clearest models of this Trend.

Also with the JavaScript-based frameworks, and more users coming online, we can expect the trend of single-page applications to grow further. The prime example of companies favoring single-page applications is Google suite of products directly from Gmail to Gdrive.
One of the most phenomenal benefits of integrating single-page applications (SPAs) is that they offer quick load times since only they require the content on the page to get updated rather than reloading the whole page.
Even if you have a small organization to run, you can consider developing your website as a single-page application to limit the development time and to enhance the User experience.
6. Cybersecurity will grow in every domain
In 2020, the Hackers were capable of performing an attack on the second-largest software vendor in Germany, demanding around $ 20 million.
According to the Cloudflare platform, the total number of distributed denial of service (Dados) last year has doubled each quarter. In this attack, the hackers compromise the target server with tons of malicious content and internet traffic.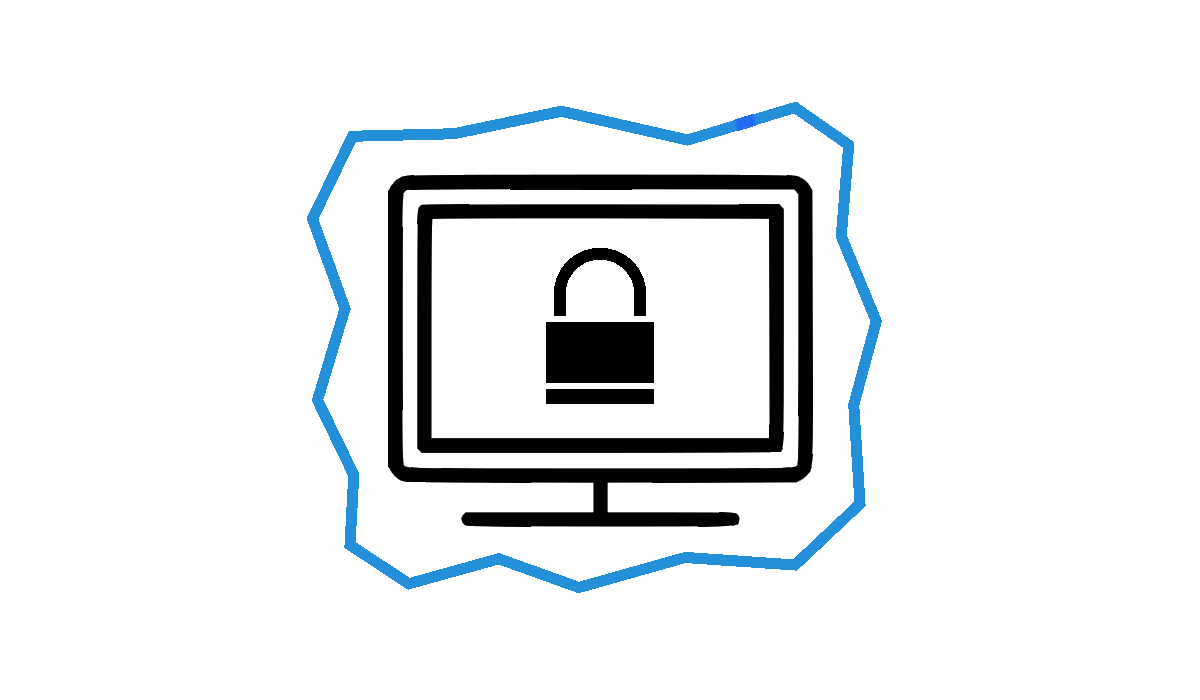 IT results in hours and hours of downtime and revenue loss. As more companies are inclining towards the latest Web development trends, the leading platforms are following the effects of 2020 and expecting more business owners to invest in cybersecurity for additional protection.
Protecting your user information as well as your company would be critical in 2021. You must ensure conducting vulnerability assessment and secure remote access to prevent cyber-attacks. You must also invest in introducing permissions, roles, and multi-factor authentication for your website.
7. Motion user interface to boost the interactivity
It is evident that the website must not only have the data some user is randomly looking for. In fact, the website or web application should be aesthetically pleasing and attractive for the users.
The increasing emphasis is also placed on the user interface where the motion user interface is the next emerging Trend. Whenever the user visits any platform they do not pray for wanting where to go for longer.
Motion UI guides the users and tells them where and what they are required to focus on the following page. It involves using visual cues and to make it easy for web applications to respond to user commands.
You can hire a proficient Web development company and integrate multiple visually appealing cures in your website to guide the users. You can also use animation to improve User experience and keep them engaged on your platform.
8. Cloud computing and its advancements
The trend of remote work is not going to stop in the coming days and it couldn't have been possible without the use of cloud computing in the first place.
With the growth and prevalence of software as a service company in 2020, we have seen the announcements from major technology companies that they will be shifting their business to remote first.
Hence it is not incorrect to say that advancements in Cloud computing Technology will continue to remain in the coming days. Moreover, new Cloud computing Solutions and advancements will be taking over soon.
Read More:- How SaaS Is A Gamechanger In Today's Business Ecosystem
Cloud computing as a dominant Web development trends promises accurate results, dynamic user interface experience, strong back end, and security of the stored data.
Many leading businesses have shifted their core business operations online when pandemic knocked. However, the businesses failed to plan a long-term strategy in terms of deploying the same.
As cloud computing is not going to slow down, your Website development company can plan a reliable digital strategy for your business.
9. Web development firms favoring API first approach
As new websites and applications are emerging, the requirement to connect all these Technologies under one roof is also increasing. New web interfaces, IoT devices, and software tools contain the application programming interfaces that enable them to interconnect with each other.
Initially, many web developers have focused on the product first approach and then aligned with the fact that they are required to connect other devices as well.
However, application programming interfaces are at the forefront as more and more Web application development company looking for new ways to increase the interconnectivity of the devices.
API-first approach puts the users on priority and it is rotated with a list of advantages. Some of its benefits are inclusive of reducing the app development cost, allowing the team to work parallelly, increasing speed to market, etc.
You can develop all the custom applications with an application programming interface approach and include well-defined API documentation for developers about the interconnectivity of the application.
Few Final Thoughts
If your Website development services and User experience have not been tweaked recently, now is an excellent time to get it done. There are various most effective web development trends that you can use to raise the bar of your website performance.
Hiring an experienced web development company will help you choose the right Technology stack and trends to make the presence of your website a force for driving business growth. You can say now is the time to apprehend the credibility of emerging trends for your web development requirements.