Website for a small business is more of a necessity than a luxury now. Be it an online store or a traditional one, a website is the face of your business in this age of technology. As of today, more than 70% of small businesses have their website. And not just the business side, customers too are impacted by this element. It is seen that 38% of customers judge a business based on their website.
This clearly shows how businesses have been moving to this online front. So much so that more than half of the whole eCommerce revenue is generated from mobile phones. However, a considerable number of small businesses are still transitioning to this new virtual world. If you are one of these small businesses owners, one thing that comes to mind when speaking of website development is cost.
Speaking of website development cost, on average a small business spends anywhere between $500 and $5,000 on a basic 10-page website. Now, it can be completely different for a complex website. Plus, the cost also depends on many other factors which we shall be discussing later on in the blog.
But before getting into that, let's answer an important question:
Why Website For A Small Business Has Become A Necessity?
It is no secret that our world as we know it is always evolving. Whether you talk about technology or business advancement, if you don't evolve with time, you won't see a profile coming in. This is especially relevant when we talk of the ongoing industrial revolution known as Industry 4.0.
In simple words, today's time is all about being technologically advanced. if you are a small business, it is even more important for you to prove your presence online. For that reason, a website is a must.
A website doesn't only make your store visible to billions of online users but also gives you much required online presence. Here, you get an even large customer base and an endless stream of audience traffic.
This is the reason why more than 40% of small businesses have shown interest in custom web development services. This is enough to show you how much potential a website holds for a business.
The Average Cost To Develop A Website For A Small Business
There is no fixed cost for website development. This is because there are a large number of components involved in this process, which have varying costs. But if you have to make a range of Small Business Website Cost it would be anywhere between $2000 and $10,000.
This average cost includes aspects like domain, hosting, and other such things. Apart from this, other factors can affect the development cost. Let's see the breakdown of cost.

Website Development Cost: Break Down
While hiring a website development company is a big part of the process, there are many things that you need to do before that. This includes buying a domain, finalizing the design, features, and whatnot. In this section, we shall be discussing each and everything step that leads to a fully-furnished website for a small business. So, let's start with the most basic one, which is buying a domain name.
1. Domain Name
Domain name servers as your virtual address, this will become the identity of your website. For instance, Amazon.com is the domain name of the world-famous eCommerce store "Amazon".
And this is also why it is the very first step while developing a website.  Nevertheless, it is quite an important step and you need to choose a domain name wisely as will stick with for website forever.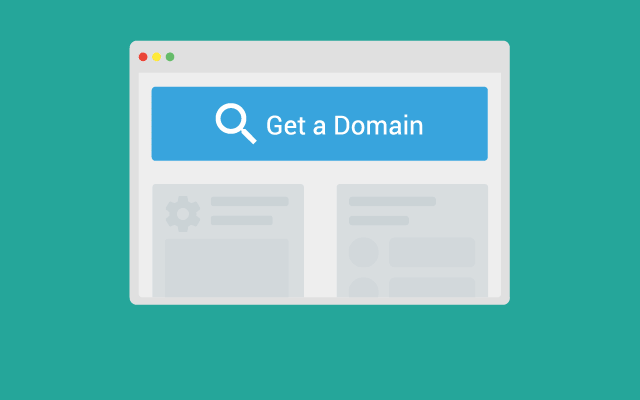 Now, many different platforms offer domain names for sale. Some of the famous ones are GoDaddy, Google Domains, Dream Host, and HostGator. Usually, this is something that you do before you hire a web developer.
The cost of the domain name can be anywhere from $ .90 to $15. Despite being cheap this is an essential component of a website.
2. Website Hosting
Website hosting is the power supply to your online store. This is the component that makes your website available and accessible on the internet. It is an important part of a website and its functioning.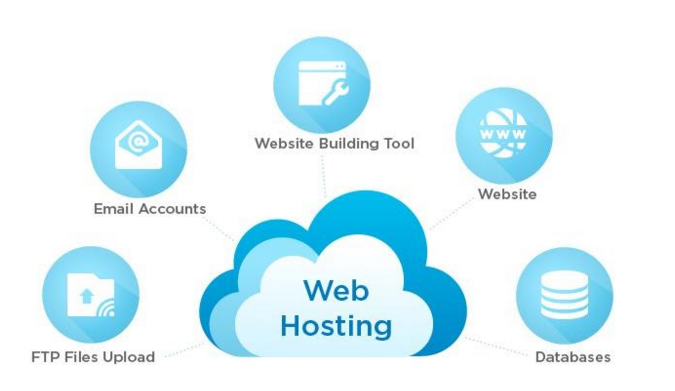 While web hosting can be quite expensive, here we are discussing everything about a small business. Thus, instead of getting a standalone exclusive hosting which can cost up to $ 24,000 annually, it is recommended to get a shared hosting.
For this, the price drop to the low range of $24 to $120. Now, sharing servers can be a bit of a compromise. However, it is more than enough for a small business. And in case you need more resources, you can upgrade whenever you like.
3. SSL Certificate
SSL stands for Secure Sockets Layer. This certificate symbolizes that website itself and the visitor data on it is secured and protected. Now, this is more of a necessity than an option when it comes to website development.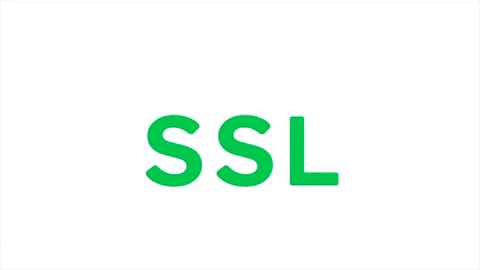 SSL is important because it works as a symbol of trust, allowing users to know that your website is safe and can be trusted. This is even more important for small businesses that double as eCommerce websites.
This certificate can be free of cost or it can cost you as much as $1500. Again, this depends on several parameters, but let's not get into that.
4. Design
Website designing is one of the most expensive parts of custom software development solutions. In addition, it is also one of the most varying factors here. It all comes down to your preference and needs. If you need a simple and plain website, it won't cost you all that much. But on the flip side of things, if you are looking for a website with a lot of dynamic works, animations, fancy design, it will be closer to the higher side.
As such, the price can range from $2000 to $15,000. Small business doesn't usually reach the $ 15,000 mark, as a website for a small business is usually quite simple.
5. Number of Pages
Websites come in all shapes and sizes. While some websites have 100s of pages, others are limited to just 5 or 10 pages. Typically E-commerce websites tend to have more pages to be able to display all the different products.
But this factor too affects the price of developing a website. This is the most stressed point for a website development services company. The more pages, there are, the more work developers have to do.
Nevertheless, small websites usually have fewer pages. And the 5-page website price is usually on the lower side i.e. $1000. But this range can also go up to the $5000 mark if you are looking to add more and more pages.

6. Functionality
Functionality has a lot of features and becomes quite an important part when we talk about E-commerce website development. This is to say, if you want to include payment gateway integration, shopping cart, wish list, and other things, functionality is the one that allows you to do that.
While simpler websites do not need high functionality, you will still need a bit of it. Depending on your needs and preferences, it can be anywhere between $2000 and $25,000. You can find a professional web design company to do this job for you.
7. CMS – Content Management System
CMS refers to the content management system. CMSs are revolutionary systems in every sense possible. For they allow business owners and non-programming individuals to handle the website and the content on it.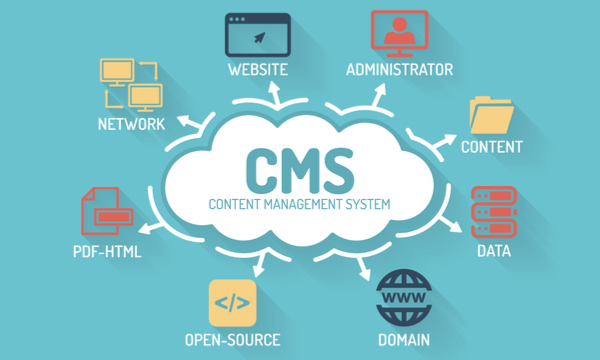 Here, they can add new content like blogs, pictures, new testimonials, and whatnot. So, if you don't want to hire developers to handle your website, and do the tiny bits yourself, CMS is a must for you. depending on the complexity and other factors, its cost can range from $2000 to $25,000
Now, you can expect CMS for small business websites to be closer to the $2000 mark as it is going to be a simple website.
Maintenance Cost of A Website For A Small Business
Now, that was all about the development cost. But, after developing a website for a small business, it also needs to be maintained. You see, there are many onetime cost to maintain a website, like a website designing, website functionality, and so on. Then again, there are some aspects of the website that are purchased on-demand or annually.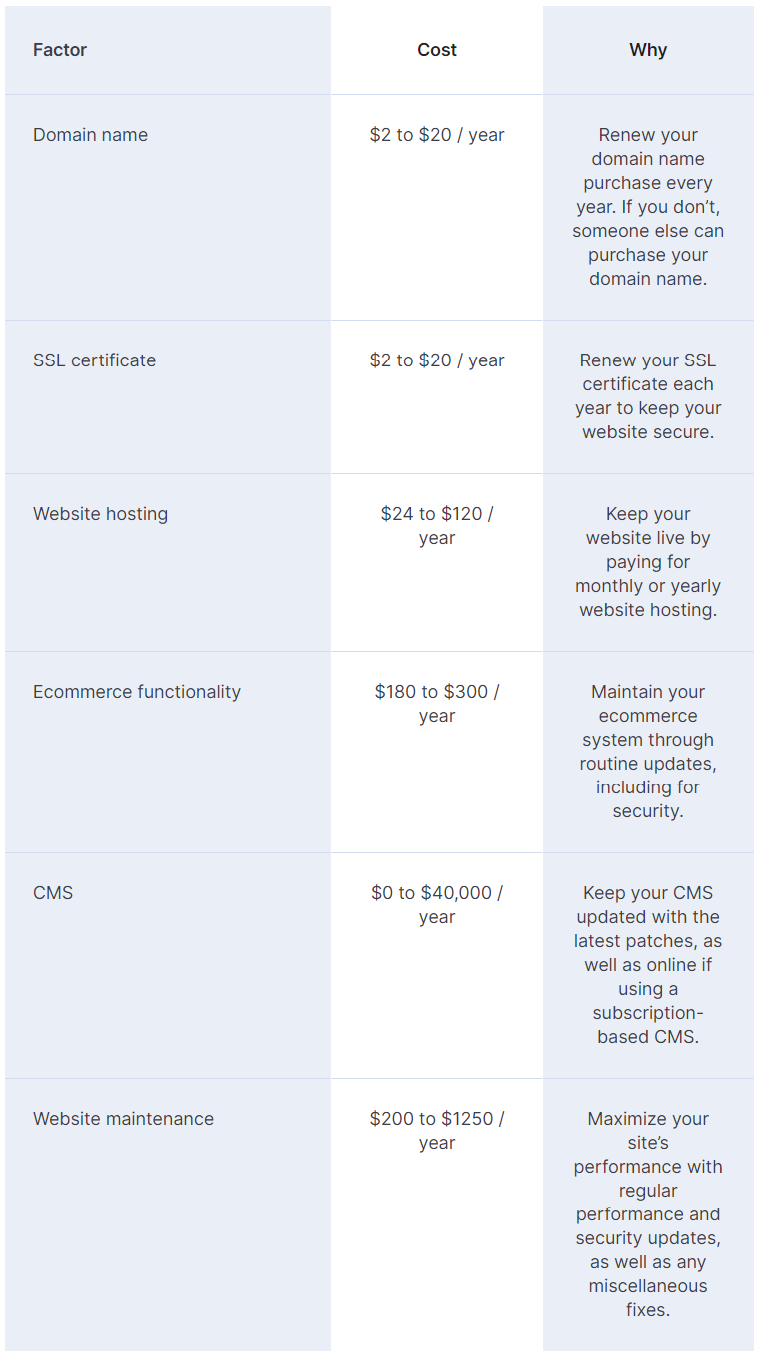 So, this is the annual maintenance cost of a website for a small business. Among these things, there are some that you can do yourself, and others for which you need to hire a custom PHP Development Company.
How Much Does A Website Cost Per Month?
The cost of maintaining a website can be anywhere between $1000 and $50000. Again this depends on various factors such as complexity, operations, functionality, etc.
Common Types of Websites and Their Cost
The world of business and tech alike is huge. There are millions and millions on online stores and small business websites. However, a large number of them follow a partner and they can be categorized into different types. Learning about the different types of websites can make it easier for you to get your message through when you consult a CMS web development firm.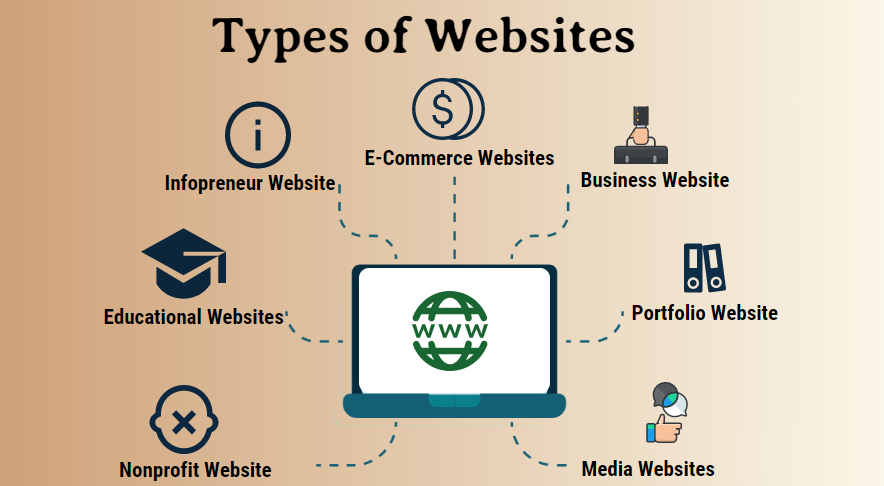 So, some common types of websites are, as mentioned below:
1. Car Rental Website
Lately, there have been many Car Rental Websites. These websites allow people to book rental cars, check availability, prices, and contact small businesses, among other things. There has been a sturdy rise in car rental businesses too and there are many small businesses deals in the same field.  If you too are dealing in this industry, this is a good option for you. Hiring a CakePHP web development company will get the job done.
2. Real Estate Website
Real estate has been and always will be one of the most prominent industries. And it is no surprise that there are a lot of real estate websites across the internet. Finding Real Estate website development services isn't all that hard and there are worth it in the long run for business.
3. E-commerce Store
Speaking of which, eCommerce stores are every. The term "eCommerce" covers all product-based businesses. If you too are a small business that sells products and what to try the online front, it is high time to seek Ecommerce Website Development Services.
4. Tours and Travel Website
The tourism and travel industry is one of the world's largest. As such, there are a lot of businesses looking for a tours and transportation web development company, to build a website for them. And why not, it opens up a lot of opportunities. This is a must-have website for a small business dealing in the field.
Make Your Website vs Hire Web Developers
With all said and done, there are two different methods of developing a website, you either do it yourself, or you hire a website developer. In this section, we shall be exploring both.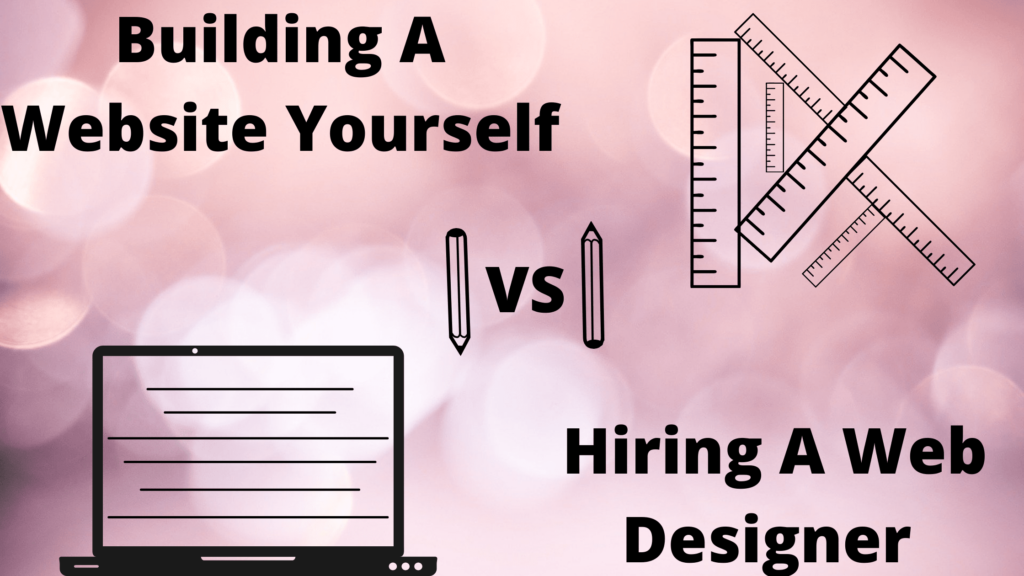 DIY Website Development
Many platforms let you build your website. Some of these are, as mentioned below:
Wix
Weebly
Squarespace
GoDaddy
These are a few examples of the same. Even if you built your website, there are some things that you have to pay for. This includes hosting, domain, licenses, certificates, templates, DIY website development platform subscription plans.
Some pros and cons related to the same are, as mentioned below:
Advantages 
This is less expensive than hiring a professional website designer/developer
You can launch your website on platforms like WordPress, Wix, Shopify, which are relatively cheap.
The cost here is highly regulated so you can manage the budget as per your needs.
You don't need to wait for developers to launch your website, as deployment here is instant
Drawbacks
Developing a website can be difficult if you don't have relevant knowledge
If not planned right, it can take a long development time
It is common for people to leave big errors in DIY projects

Hire Website Development Company
While hiring a website development company can be expensive, they are experts in what they do. They have years of experience and have all the required resources. They provide a lot of services chatbot development services, front-end development, CMS development, eCommerce development.
If you choose to outsource website development to companies from countries like India, it is going to be way cheaper. Nevertheless, let's look at some advantages and cons of the same.
Advantages:
It doesn't consume time as they can do all the work for you
You get a website that is tailor-made for your business
These websites can be built as per your liking and budget
Professional made websites are good looking and highly fluid
Developers can guide you on what and what not to do.
Drawbacks:
The major drawback here is that website development services can be expensive.
The client is somewhat dependent on the developers and development company
Conclusion
Websites are the face of the internet, and there are not millions but billions of websites on the internet. Website for a small business can prove to be quite beneficial and profitable if done right. As far as the cost of the development of a website is concerned, this blog discussed each and everything related to that.
Now, whether you are looking for basic website development or an advanced one, it is recommended that you consult a professional web development company. As they can help you better and that too at an affordable price.